Gloster Review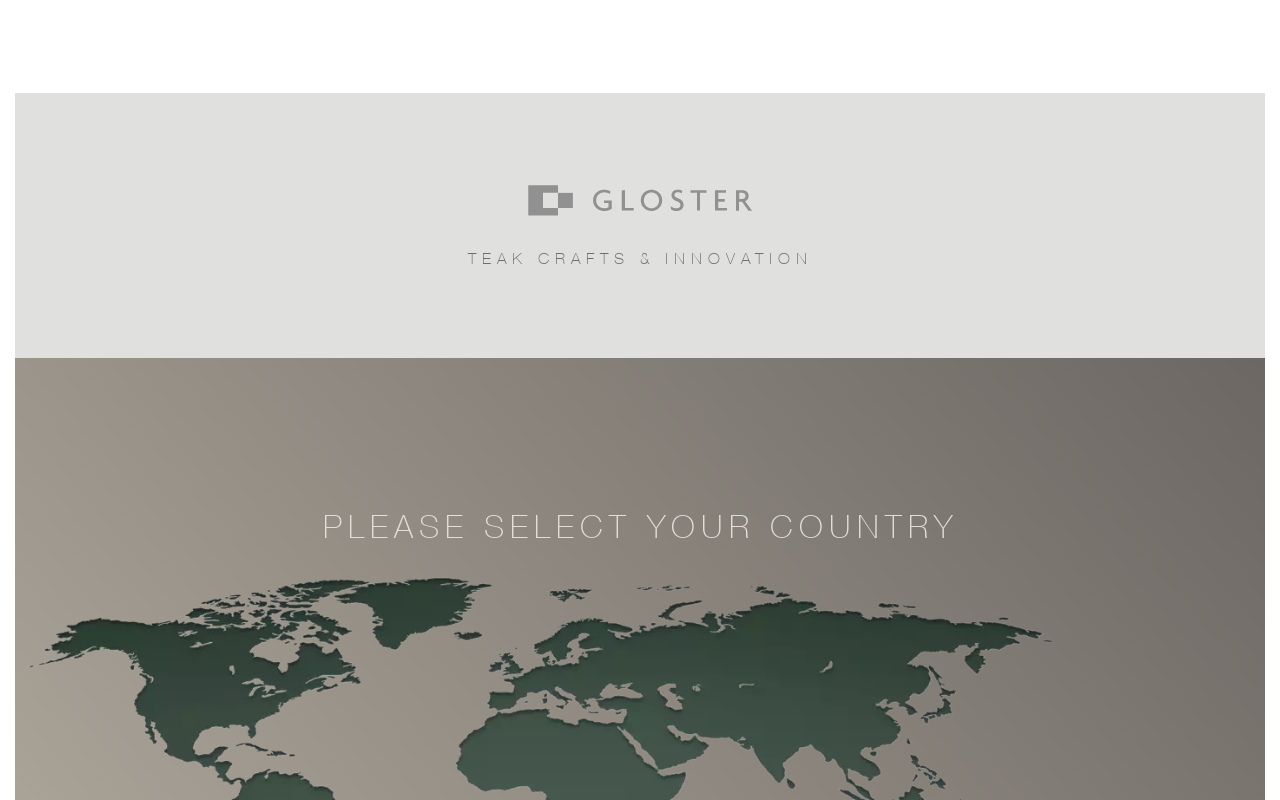 Introduction
For more than 60 years, the renowned brand Gloster has led the way in creating outstanding outdoor furniture. Gloster has become a leader in the sector thanks to its dedication to excellent quality, classic style, and sustainability. We explore the brand's craftsmanship, materials, design aesthetics, and sustainability practises in this in-depth analysis to explain why discriminating buyers like Gloster.
workmanship and excellence:
Durability is key when it comes to outdoor furniture. Gloster excels in this area as they use trained artisans to painstakingly build each piece to endure the elements and offer lasting comfort. The firm creates furniture that not only has a stunning appearance but also boasts excellent durability by combining old handcrafted methods with contemporary manufacturing technology.
Materials
The choice of materials reflects Gloster's dedication to quality. Only the finest teak, a dense and naturally oily hardwood prized for its strength and resistance to decay, is used by the brand. Gloster's teak comes from plantations that are ethically and sustainably maintained, assuring long-term viability. The firm also uses additional high-end materials including ceramics, stainless steel, woven fibres, and aluminium to provide a variety of solutions that suit various tastes and preferences.
aesthetics in design
Designing outdoor furniture with a seamless fusion of usability, comfort, and beauty is central to Gloster's approach. The company works with well-known architects and designers to create collections that suit both traditional and modern tastes. Gloster offers a wide selection of solutions to fit your outdoor environment, whether you choose modern, minimalistic designs or classic, time-honored aesthetics. The manufacturer pays close attention to every little thing, and it shows in the carefully chosen details, such ergonomic seating, accurate construction, and cutting-edge features like hidden cushion storage and adjustable components. Gloster's furniture emanates sophistication and instantly improves any outdoor setting thanks to an emphasis on clean lines and graceful proportions.
Sustainability
Gloster is committed to sustainable practises and recognises the value of environmental care. The company actively works to reduce its environmental impact through ethical production practises, responsible material procurement, and recycling programmes. Gloster's teak is obtained from plantations that place a strong emphasis on reforestation, preserving this priceless resource for future generations. Gloster prioritises energy efficiency in its manufacturing operations in addition to sustainable sourcing, cutting down on waste and emissions. For customers who care about the environment, Gloster is a great option because it shows a sincere dedication to sustainability by implementing eco-friendly practises across all aspects of its business.
Client Experience
Gloster places a high priority on offering great customer service. When you first visit their website, you'll see that it has an easy-to-use interface that enables you to quickly browse their collections, examine thorough product information, and access helpful resources like care and maintenance manuals. The company's dedication to client satisfaction goes beyond online interactions. Gloster's products are offered through a network of accredited shops and showrooms, guaranteeing that consumers have access to specialised advice and personalised support when choosing their items. Gloster is committed to providing excellent customer service and assistance in order to forge enduring bonds with its clients.
Conclusion
Gloster has earned a stellar reputation as a top manufacturer of outdoor furniture. The company, which has a long history spanning more than 60 years, is known for its superb craftsmanship, use of high-quality materials, classic aesthetics, and commitment to sustainability. Gloster has a wide variety of solutions to help you turn your outdoor areas into attractive getaways, whether you're looking for a cosy seating area for unwinding or a sophisticated dining set for entertaining. Gloster is a genuinely winning blend of long-lasting quality, unmatched style, and dedication to sustainability.