Sky Line Design Review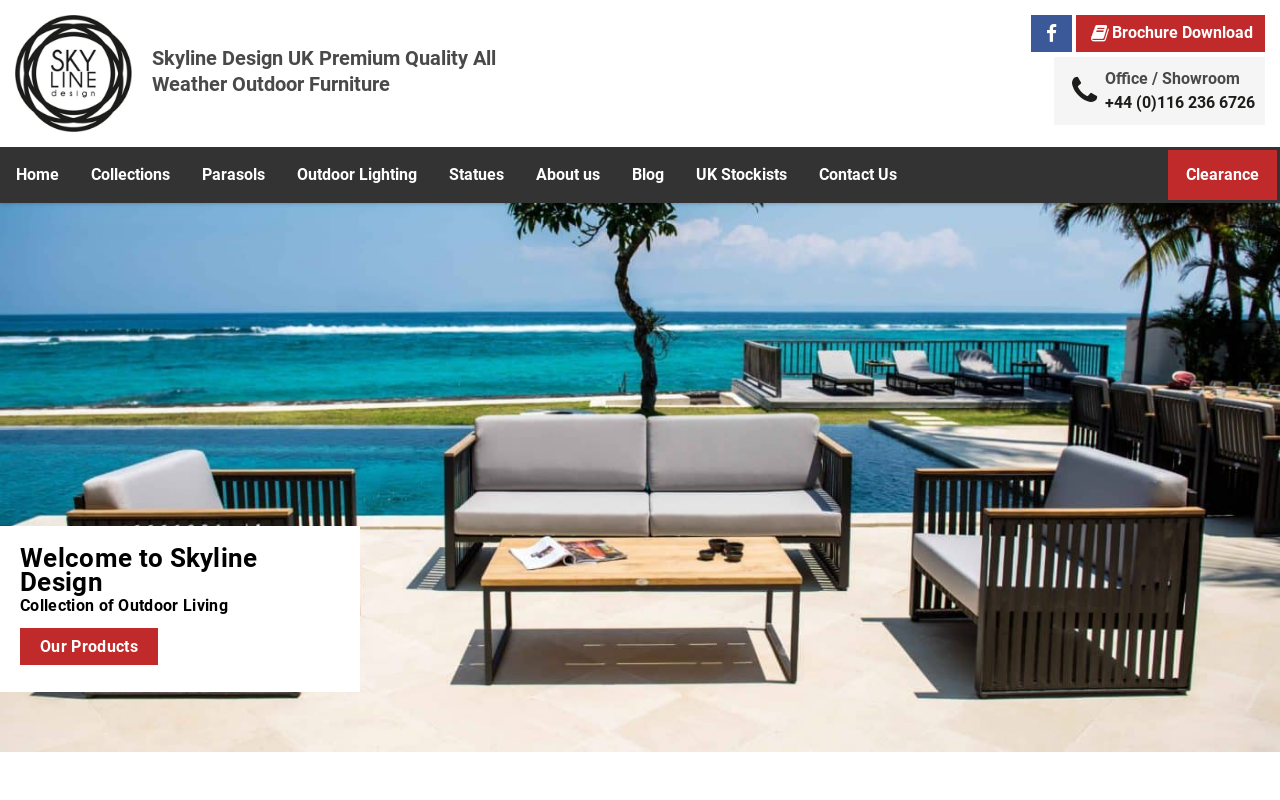 Introduction
The importance of providing a peaceful outdoor place has increased in today's fast-paced environment. Understanding this need, Skyline Design UK has made a name for itself as a top supplier of upscale outdoor furniture and custom furnishings. Skyline Design UK offers a wide variety of items that take the outdoor living experience to new heights thanks to their dedication to great craftsmanship, creative designs, and attention to detail.
Exquisite Collection
The exquisite collection of outdoor furniture offered by Skyline Design UK is one of the company's distinguishing qualities. They offer a wide range of outdoor living necessities and aesthetic preferences, from chic loungers and plush sofas to exquisite dining sets and comfortable daybeds. Skyline Design UK's wide selection ensures that you will find the ideal pieces to match your outdoor environment, whether you're searching for a modern, minimalist design or a more classic, time-honored style.
Outstanding Craftsmanship
Skyline Design UK is known for its outstanding craftsmanship. To ensure durability and longevity, each piece of furniture is carefully made from premium materials. Every element of their furniture is carefully engineered to survive the elements without sacrificing comfort or beauty, from weather-resistant rattan and sturdy aluminium frames to opulent textiles and velvety cushions. Because of their dedication to quality construction, Skyline Design UK's furniture will last for many years, allowing you to enjoy your outdoor haven. Skyline Design UK consistently pushes the limits of outdoor furniture design and embraces innovation to produce really one-of-a-kind and magnificent pieces. To produce collections that expertly combine form and function, they work with famous designers. Skyline Design UK's inventive approach guarantees that their furniture sets the standard for outdoor living, whether it is through the inclusion of cutting-edge materials, the introduction of modular pieces for various combinations, or the integration of smart technologies for greater convenience.
Customised Solutions
Recognising the individuality of every outdoor location, Skyline Design UK provides customised solutions that take into account client preferences and unique needs. They work closely with clients to produce furniture that is tailored to their needs and reflects their ideas. The brand's committed team of professionals ensures that every detail of your personalised furniture represents your individual style and improves the overall appearance of your outdoor space, from customising dimensions and finishes to choosing fabrics and colours. Skyline Design UK stands out for its dedication to customization, which enables you to turn your outside space into a really individualised retreat.
Excellent Service
Skyline Design UK's dedication to quality goes beyond the products they offer. Throughout the entire process, the company strongly emphasises offering great customer service. Their experienced and helpful crew is always there to help, offering a seamless and happy experience from initial queries to post-purchase support. Whether you require assistance in choosing the appropriate furniture pieces or information on upkeep and care, Skyline Design UK's dedication to client happiness is evident.
Conclusion
Skyline Design UK stands out as a brand that constantly upholds the highest standards of quality, craftsmanship, and creativity in the field of upscale outdoor furniture and custom solutions. For those looking to design a fashionable and pleasant outdoor environment, their superb range, extraordinary attention to detail, and dedication to customer satisfaction make them a top choice. You may improve your outdoor living experience and turn your patio, yard, or terrace into a tranquil sanctuary with the help of Skyline Design UK.