Vondom Review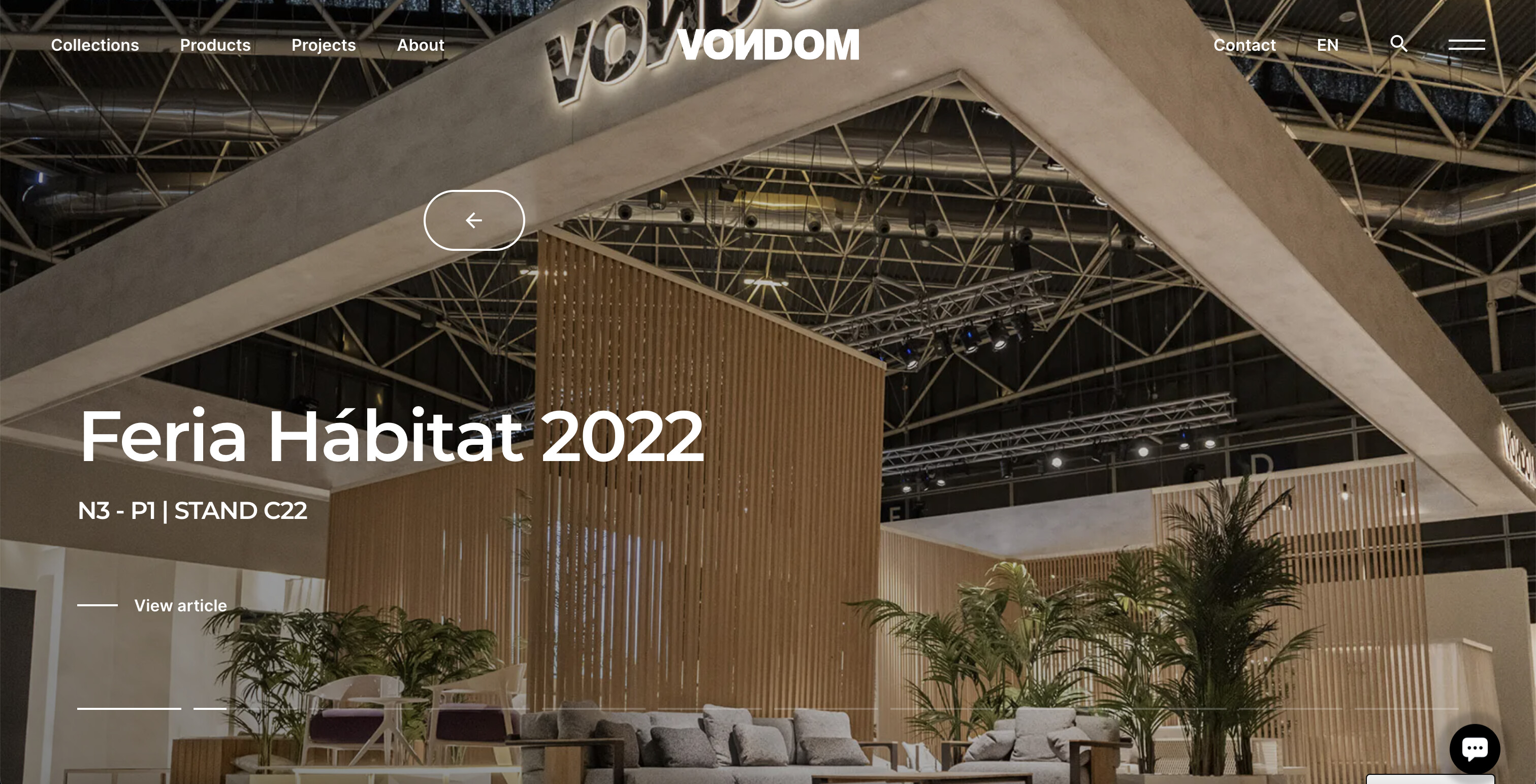 Introduction
Outdoor areas have evolved into an extension of our homes in today's fast-paced society, providing a haven where we can relax, entertain, and get in touch with nature. With its cutting-edge designs and flawless craftsmanship, Vondom, a famous brand associated with luxury and innovation, strives to revolutionise outdoor life. In-depth analysis of Vondom's environment, product offers, design ethos, and unique benefits are covered in this assessment.
Exceptional Design Aesthetics
Vondom takes pride in its capacity to perfectly combine usefulness and aesthetics. The brand's dedication to cutting-edge design is evident in its furniture pieces. Vondom encapsulates the spirit of modern outdoor living with its blend of clean, contemporary lines and organic, fluid forms. Vondom has a wide variety of designs that can accommodate different tastes and preferences, whether you're looking for dramatic and sculptural statements or simple elegance.
Exceptional Quality
The components and craftsmanship of Vondom's products show their dedication to quality. The company uses cutting-edge production processes and premium components to ensure the endurance and durability of all its products. Their furniture is constructed to withstand external conditions like rain, UV exposure, and high temperatures. By using high-performance components like fibreglass and polyethylene, Vondom ensures that their furniture keeps its structural integrity and appealing appearance over time.
Wide Product Selection
Vondom offers a wide variety of products that address all facets of outdoor life. Vondom features everything from dining sets, sofas, and lounge chairs to lighting fixtures, potted plants, and decorative accessories. Beyond conventional furniture, the brand's adaptability is demonstrated in distinctive works like LED tables, geometric planters, and avant-garde sculptures that push the limits of outdoor design. Vondom provides a wide range of solutions to enhance your outside space, whether you're furnishing a tiny balcony or a big patio.
The Point at Which Form and Function Collide
The secret to Vondom's success is its capacity to smoothly combine form and function. Their designs are not only physically appealing but also offer the best comfort and utility. Their seating collections put ergonomics front and centre to guarantee that comfort is never sacrificed. Dining tables and sets from this manufacturer are stylish and functional, supporting gatherings of all sizes. In addition to illuminating the surroundings, Vondom's lighting fixtures act as captivating focal points, transforming outdoor areas into enchanted regions after sunset.
Cutting-edge technology
To improve outdoor life, Vondom utilises technological improvements. To create complicated designs and smooth finishes, they make use of cutting-edge techniques like as rotational moulding and injection moulding. The company's dedication to innovation is further demonstrated by its energy-efficient LED lighting solutions, which perfectly blend in with its furniture designs while providing illumination. Because Vondom is constantly looking into new technologies, its products are always at the cutting edge of outdoor furniture design.
Sustainable Techniques
In all aspects of its operations, Vondom practises sustainability since it understands how important it is. By using recyclable materials, the company minimises waste and lowers its carbon footprint. Vondom ensures that their furniture has a longer lifespan and requires fewer replacements by choosing high-quality materials. A greener future is also aided by the company's dedication to energy-efficient LED lighting.
Conclusion
As a market leader in the outdoor living space, Vondom has become known for its cutting-edge designs, superb craftsmanship, and environmentally friendly manufacturing methods. Vondom has a wide selection of furniture and accessories to suit your needs, whether you're looking to design a calm outdoor oasis or a space that makes a statement. Vondom is the top option for people looking for contemporary elegance in their outdoor areas because of its dedication to pushing the limits of design and passion for upgrading the outdoor living experience.