Rugiano Review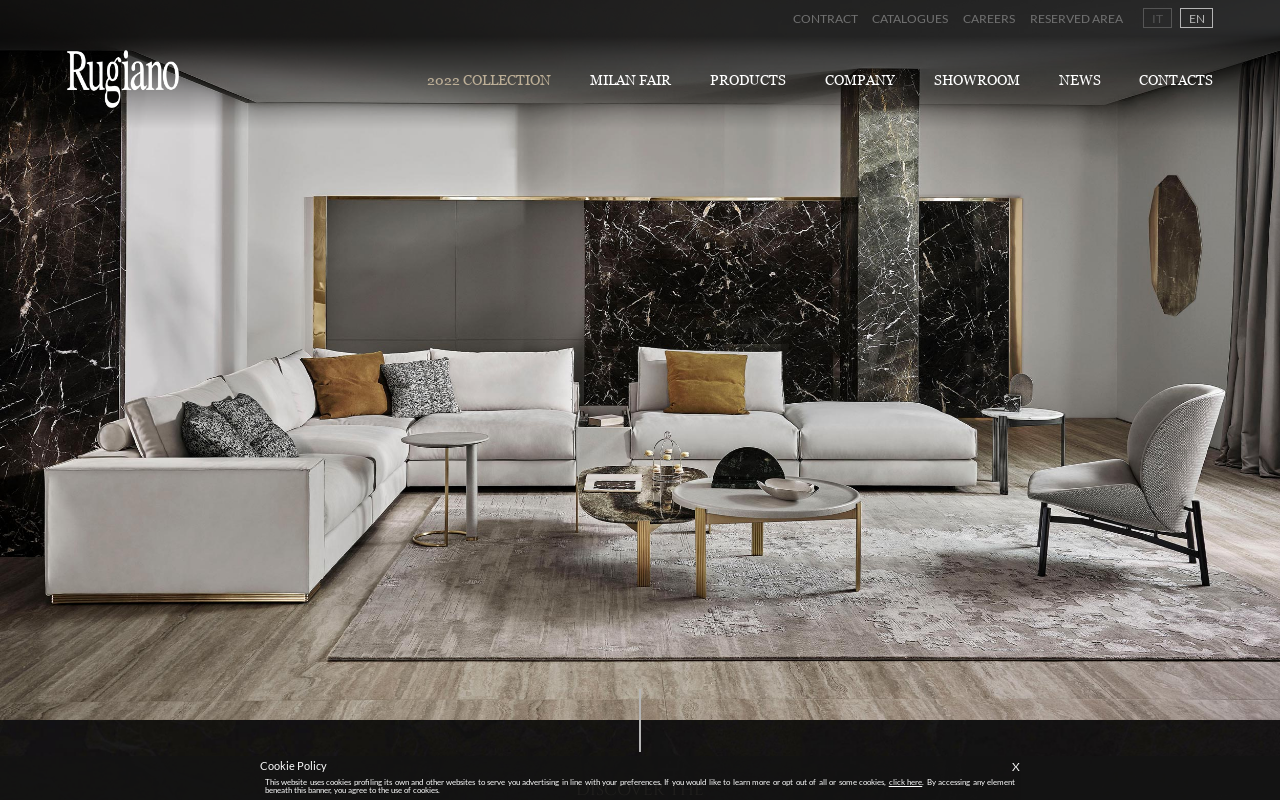 Introduction
The correct furnishings may make all the difference when it comes to designing a fashionable and pleasant outdoor space. With their outstanding assortment of outdoor furniture, Rugiano—known for their exceptional craftsmanship and attention to detail in the world of interior design—extends their knowledge to the wide outdoors. We will examine Rugiano outside's products in-depth in this thorough analysis and examine why their products are essential for anyone looking to turn their outside areas into opulent retreats.
Elegant Design
Rugiano Outdoor embraces a seamless fusion of modern and classic design elements, creating a collection that oozes refinement and elegance. Every piece reflects the brand's rigorous attention to detail, from the fine finishes to the deliberate design elements that improve both beauty and usefulness. The Outdoor Collection by Rugiano Outdoor features a variety of furniture items to suit various outdoor environments and needs. Rugiano has something to suit every taste and preference, whether you're looking for a cosy lounge set for lounging by the pool, a chic dining table for entertaining outside, or an eye-catching accent piece to finish your outdoor décor.
Rugiano Outdoor's lounge sets are made to be as comfortable as possible without sacrificing aesthetics. These sets provide a seamless transition between indoor and outdoor living since they are made with high-quality materials including weather-resistant textiles and sturdy frames. A touch of sophistication can be added to any outdoor setting with the sleek lines and opulent finishes, while the velvety cushions and ergonomic designs provide maximum relaxation.
Dining Tables and Chairs
Rugiano's gorgeous dining tables and chairs can help you create a wonderful eating experience in your outdoor space. These items exemplify elegance and sturdiness since they are expertly made from premium materials. The seats have ergonomic designs that put comfort first, while the tables come with beautiful tabletop alternatives like marble or teak. Rugiano Outdoor's dining sets will dazzle whether you're having small get-togethers or lavish dinner parties.
Accent Pieces
Rugiano offers a variety of eye-catching accent pieces for people looking to bring some artistic flair to their outdoor environments. These items serve as focal points, boosting the general aesthetics of any outdoor space. They range from sculptural outdoor lighting fixtures to appealing decorative components. These accent pieces were painstakingly made with care to every last detail, and they serve as gorgeous works of art in addition to being utilitarian.
Rugiano Outdoor lays a strong emphasis on the quality and robustness of their furniture. Each piece is painstakingly made utilising high-quality materials and cutting-edge manufacturing processes to ensure that it can survive the rigours of outdoor use while maintaining its beauty and allure. The outstanding craftsmanship and meticulous attention to every detail show the brand's dedication to quality.
Weather Resistance
Rugiano is aware that outdoor furniture must be able to tolerate a variety of weather conditions. They have picked their materials for their capacity to survive prolonged exposure to rain, sunlight, and other environmental elements when designing their outdoor line. By doing this, you can be confident that your Rugiano furniture will continue to look brand new year after year. Rugiano offers customisation choices to meet the diverse needs of its customers since they value their originality. The brand gives you the option to customise your outdoor furniture, guaranteeing a smooth integration with your current design and taste, from selecting the ideal fabric to choosing finishes and sizes.
The opulent outdoor furniture from Rugiano Outdoor is a monument to the company's dedication to superior materials, expert craftsmanship, and classic style. Rugiano Outdoor offers a wide selection of items to turn your outdoor spaces into havens of luxury and design, from couch sets that encourage relaxation to dining tables and chairs that improve alfresco dining experiences. Rugiano Outdoor is the best alternative for discerning people who want to create outdoor spaces that are as appealing as they are compelling thanks to their thorough attention to detail, strong construction, and customizable choices.