Talenti Review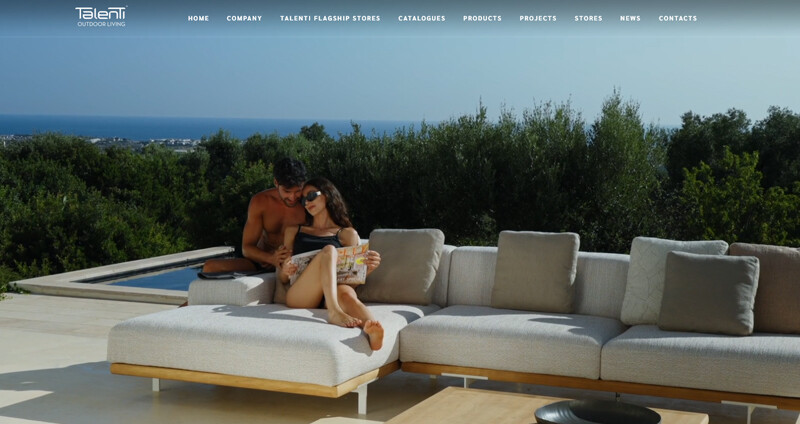 Introduction
Talenti Spa is a respected brand known for its exquisite craftsmanship, sophisticated designs, and dedication to quality in the world of luxury furniture and home decor. Talenti Spa has made a position for itself in the market with a commitment to producing excellent objects that combine practicality and beauty. This assessment will examine the brand's products, design principles, quality requirements, and general user experience.
Overview of Talenti Spa
Talenti Spa is an Italian company that specialises in creating luxury outdoor furniture and home decor. The brand, which has a history going back to 2004, has constantly produced excellent items and set new benchmarks in the market for luxury furniture. Talenti Spa is renowned for its thorough attention to detail, avant-garde designs, and use of quality materials.
Outdoor Furniture Collection
One of Talenti Spa's highlight products is its assortment of outdoor furniture. The brand's outdoor furniture combines comfort, toughness, and visual appeal, making it perfect for designing opulent outdoor living areas. Talenti Spa offers a wide selection of designs for loungers, sofas, dining sets, and sunbeds to accommodate all tastes and preferences.When it comes to outdoor furniture, Talenti Spa is aware of the value of sturdiness. Their furniture is made from premium materials, including teak wood accents, weather-resistant upholstery, and powder-coated aluminium frames. This makes sure that the furniture will be able to resist various weather conditions without losing its appeal or utility over time.
Home décor
Talenti Spa offers an outstanding selection of home decor items in addition to outdoor furnishings. The brand offers a carefully picked range of items that ooze class and sophistication, from lighting fixtures to decorative accessories. Each piece is carefully created to blend in with many interior design aesthetics, whether they are contemporary, minimalist, or traditional.
Craftsmanship and Design
Talenti Spa's products are distinguished by their remarkable craftsmanship and design know-how. The company works with famous designers that infuse each collection with their distinct artistic vision. The end result is a combination of innovation and tradition, where contemporary aesthetics meet traditional workmanship. Talenti Spa pays special attention to the minute details of their furniture and home décor pieces. Every component demonstrates the brand's dedication to excellence, from the accuracy of the stitching to the exquisite polish of each surface. Clean lines, classic shapes, and a tasteful fusion of materials define the designs, which evoke a feeling of elegant elegance.
Standards for Quality
The quality of the materials and structure is crucial when it comes to luxury furniture. To guarantee that every piece that leaves their studio is of the highest calibre, Talenti Spa upholds exacting quality standards. The company uses high-quality materials from reliable vendors to ensure their durability, longevity, and resilience to wear and tear. The production procedures used by Talenti Spa blend traditional craftsmanship with cutting-edge technology to produce furniture that is not only aesthetically pleasing but also structurally sound. To ensure that every product meets their high standards, the brand performs thorough quality inspections at every stage of production.
Customer Experience
Talenti Spa places a high value on providing superior customer service. To ensure that customers feel valued throughout their journey, the company offers thorough pre-sales and after-sales care. Their skilled staff is always on hand to offer expert advice and direction, assisting clients in making selections based on their unique needs. Talenti Spa takes extreme care to ensure that things are handled precisely and delivered on time when it comes to delivery and logistics. The company is aware of the value of timely and safe delivery, especially for delicate and priceless items.
Conclusion
Talenti Spa has earned its position as a top brand in the luxury furniture and home furnishings sector. Talenti Spa continually exceeds expectations with its dedication to superb craftsmanship, classic design, and commitment to quality. Talenti Spa's goods are a tribute to the brand's enthusiasm for producing magnificent pieces that raise living spaces to new heights, whether you're wanting to improve your outdoor areas or add a touch of elegance to your interiors.