Indian Ocean Review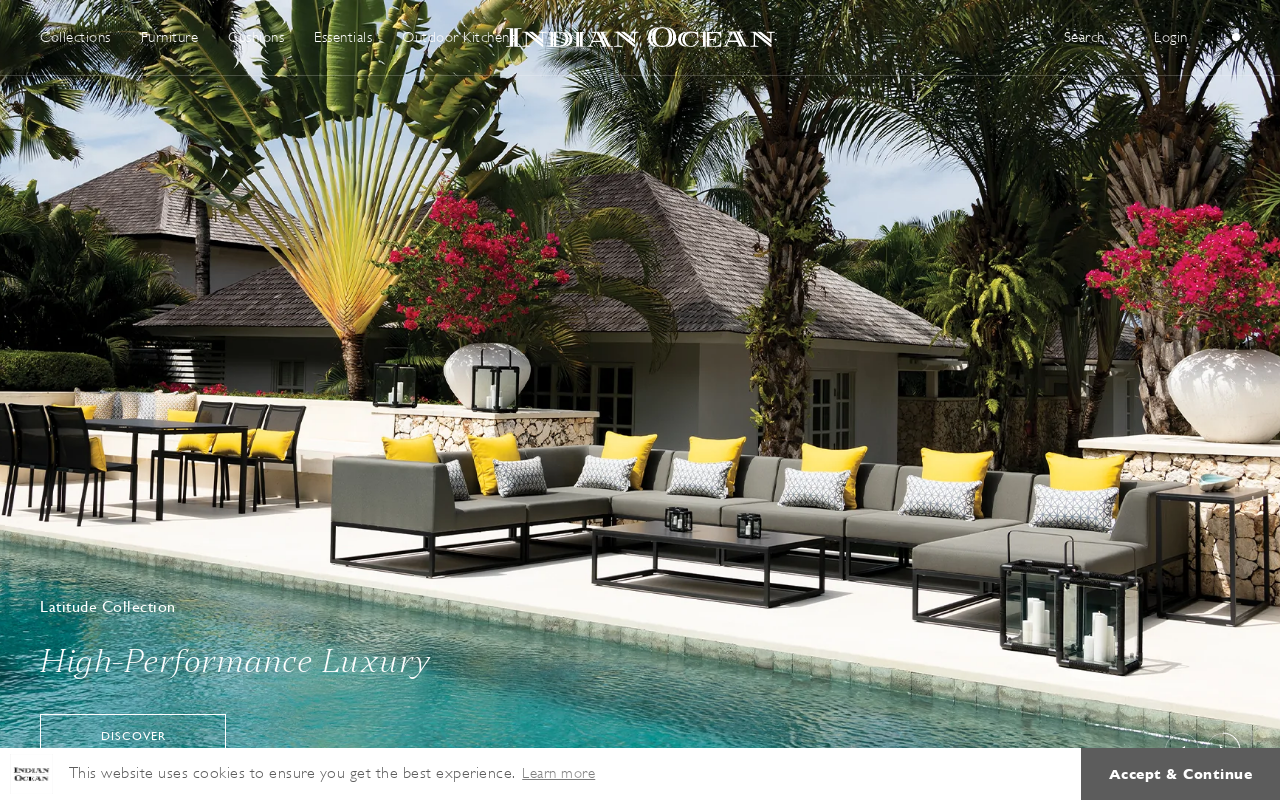 Introduction
Indian Ocean is a well-known company that focuses on offering high-end, luxurious outdoor furniture and accessories. Indian Ocean has established itself as a top option for discerning homeowners and designers looking to upgrade their outdoor spaces because to its reputation for innovation, superb craftsmanship, and gorgeous designs. We will examine the brand's products in-depth in this thorough assessment, highlighting their dedication to quality, style, and sustainability.
Extensive Selection and Innovative Designs
Indian Ocean offers a wide range of outdoor furniture and accessories that expertly combine durability, comfort, and style. Indian Ocean has something to satisfy every taste and need, whether you're trying to create a tranquil retreat by the pool or a chic dining area on your patio. The brand's furniture collection comprises daybeds, sofas, dining sets, and other items. Using high-quality supplies including teak, stainless steel, aluminium, and weather-resistant textiles, each piece is painstakingly made. Indian Ocean takes pride in their attention to detail, which produces furniture that not only looks gorgeous but can resist the rigours of outdoor situations.
Indian Ocean's dedication to cutting-edge design is one of its distinguishing qualities. Through its partnerships with well-known designers, they are able to develop cutting-edge ideas that go against conventional ideas about outdoor furniture. Indian Ocean consistently pushes the envelope to produce really distinctive and eye-catching pieces, from modern aesthetics and sleek lines to organic shapes drawn from nature.
Excellent Quality and Craftsmanship
When purchasing outdoor furniture, lifespan and durability are crucial. Indian Ocean is aware of this, and it shows in every facet of their products because to their dedication to great quality and craftsmanship. The company carefully chooses the best components to make sure that each item is long-lasting. Teak is a distinctive material in Indian Ocean's collection because of its durability and built-in resistance to the weather. The company uses teak that has been harvested ethically to uphold environmental responsibility and the highest standards of quality. Their precise engineering also includes frames made of stainless steel and aluminium that are strong, stable, and corrosion-resistant.
Additionally, the fine details of Indian Ocean's furniture show how committed they are to crafting. Each component is skillfully accomplished to achieve a faultless look and offer unmatched comfort, from handwoven wicker finishes to painstakingly sewn cushions.
Sustainable Practises
Indian Ocean is a group of outdoor enthusiasts that understand the value of protecting the environment. They make an effort to include sustainability into both their product offers and manufacturing techniques. The company uses sustainable forestry methods and eco-friendly substitutes as a priority when sourcing resources. In addition, the Indian Ocean welcomes sustainability innovation. They are dedicated to lowering their carbon footprint by introducing energy-efficient production techniques and improving logistics for shipping. Customers who purchase outdoor furniture from Indian Ocean can be sure that it was made with a particular emphasis on environmental sustainability.
Indian Ocean takes pride in offering great customer service throughout the whole shopping process. They always have knowledgeable and helpful staff on hand to help customers choose the ideal items for their outside settings. Indian Ocean makes sure that every consumer has a seamless and tailored experience, from providing thorough product information to delivering professional design and layout guidance. In the market for high-end outdoor furniture and accessories, Indian Ocean distinguishes out as a leading brand. Indian Ocean has established a reputation as the company to turn to when attempting to design and construct beautiful and comfortable outdoor living spaces because of their magnificent assortment, cutting-edge designs, great quality, and dedication to sustainability. Indian Ocean provides an unrivalled collection that combines aesthetics, durability, and utility, whether you're searching for a standout piece or a full outdoor furniture outfit. Detailed review and overview of Indian Ocean's opulent outdoor furnishings Read our in-depth evaluation of Indian Ocean, a renowned company that specialises in high-end outdoor accessories and furnishings. Discover their beautiful selection, cutting-edge styles, and superb quality.