Tribu Review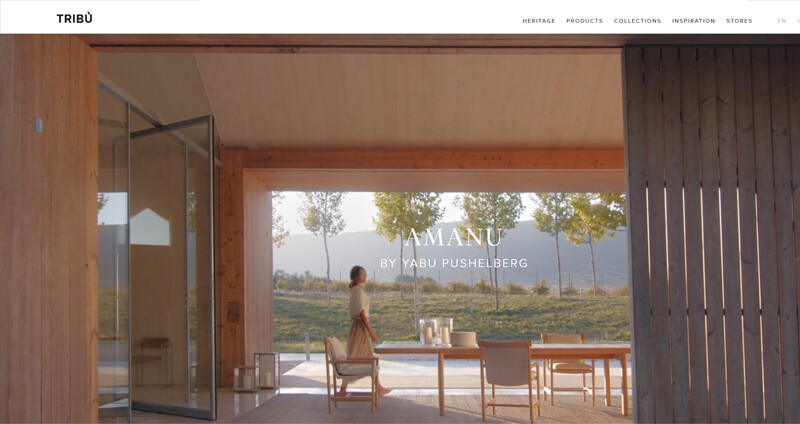 Introduction
Finding peace and relaxation in our outside spaces has become increasingly vital in today's fast-paced society. Your outdoor spaces can be transformed into tranquil havens with the help of Tribu, a well-known name in the outdoor furniture industry. We will examine Tribu's dedication to quality, sustainability, and design excellence in this in-depth analysis, highlighting why they have established themselves as a reputable brand in the sector.
Design and Aesthetics
Tribu's outdoor furniture has great design and aesthetics, which is one of its most striking features. Each piece is carefully created, fusing form and function in an elegant way. Tribu offers a wide selection of alternatives to fit a variety of interests, whether you favour modern, minimalist designs or more organic and natural forms. Every outdoor space, from spacious gardens to cosy balconies, may be furnished with Tribu's variety of stylish lounge chairs, plush couches, exquisite dining sets, and adaptable accessories. Tribu lays a strong focus on the use of high-quality materials and painstaking craftsmanship to ensure that their furniture stands the test of time. They prioritise the use of tough materials like weather-resistant metals, premium synthetic fibres, and lasting teak when sourcing goods from ethical and sustainable vendors. Every step of their manufacturing process exhibits meticulous attention to detail, producing furniture that is not only aesthetically pleasing but also durable and sturdy.
Comfort and Usability
Outdoor furniture needs to be both comfortable and usable in addition to looking good. Tribu is adept at producing items that provide a remarkable level of comfort since they are aware of this need. Their seating options have backrests and cushions that are ergonomically built to support you while you relax. Many of their furniture pieces are also adaptable, allowing modular setups and movable components to suit your particular requirements and preferences.
Innovation and Technology
Tribu distinguishes out in the outdoor furniture sector thanks to its dedication to new ideas and cutting-edge technology. Their commitment to pushing limits is obvious in their partnerships with well-known designers, which provide innovative ideas that fit well with contemporary lives. In order to enable you to create a totally connected outdoor experience, Tribu, for instance, incorporates smart elements such as built-in lighting, USB charging connections, and wireless speakers into its furniture.
Sustainability
Tribu places sustainability at the centre of its concept in light of the escalating environmental issues. By utilising environmentally friendly products, employing effective production techniques, and minimising waste, the business aims to reduce its environmental impact. Tribu's commitment to sustainability goes beyond its manufacturing processes; the company actively takes part in reforestation efforts and finances groups that promote environmental protection. By deciding on Tribu, you not only make an investment in top-notch patio furniture but also help create a more sustainable future. Tribu is dedicated to offering customers a remarkable customer experience. Their helpful and pleasant team is always there to help you select the ideal furnishings for your outside settings. A seamless browsing experience is also provided by Tribu's website, which includes in-depth product descriptions, high-resolution photographs, and creative design inspiration to help you picture your ideal outdoor space. The brand guarantees a hassle-free experience from purchase to installation by offering effective delivery services and thorough after-sales support.
In summary, Tribu is a model company that provides a wonderful selection of outdoor furniture that combines comfort, design, and innovation. Tribu raises the bar for outdoor living with their rigorous attention to design, premium materials, and sustainable practises. Tribu has the ideal furniture items to realise your vision, whether it's for a tranquil retreat, a social meeting place, or a chic patio for al fresco eating. Utilise Tribu to transform your outside areas into an extension of your house while embracing the natural beauty of the surroundings.