EMU Review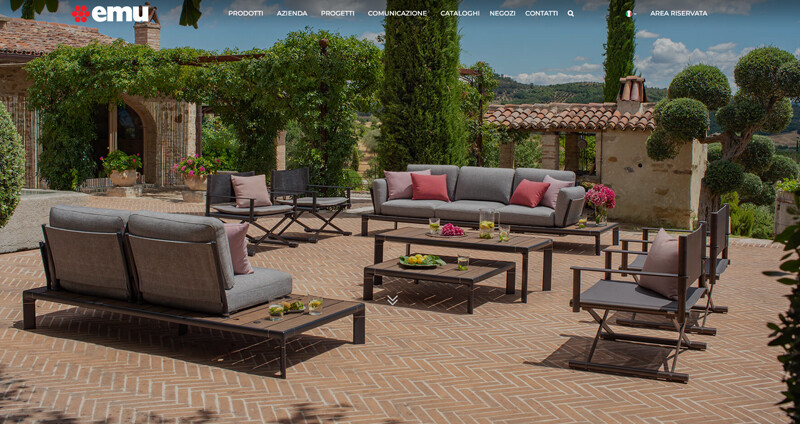 EMU Furniture - Stylish Outdoor Furniture for All Your Needs
Are you looking for stylish, long-lasting, functional high-quality outdoor furniture? EMU Furniture is the only place to turn. With a history spanning several decades, EMU has made a name for itself in the outdoor furniture industry. We will examine the brand's products, craftsmanship, design ethos, and general user experience in this in-depth assessment.
Philosophy of Design and Craftsmanship
The dedication to great craftsmanship by EMU Furniture is one of its distinguishing features. To ensure durability and comfort, each piece is painstakingly made utilising the best materials. EMU offers both elegance and functionality, whether you're searching for a plush sofa or a roomy dining set. The brand's design ethos centres on producing outdoor furniture that melds with a variety of settings, whether it be a cosy balcony, a lush garden, or a stylish patio. EMU's designs are consistent with their understanding of the value of integrating outdoor areas with their environment. EMU offers a wide variety of styles to fit various tastes and preferences, ranging from sleek and contemporary to traditional and timeless.
Collections
EMU Furniture offers a wide variety of collections, each with a distinctive design and use. Let's look at a few of their notable
collections
Shine Collection: The Shine Collection exemplifies EMU's modern design philosophy through its crisp lines and straightforward characteristics. These pieces are made to survive the elements while providing a sense of beauty to any outdoor location. They are made from hardy materials like aluminium and steel.
Re-Trouvé Collection
The Re-Trouvé Collection appeals to individuals who enjoy designs with a retro feel. This collection expertly strikes the right mix between vintage allure and current allure by fusing traditional silhouettes with contemporary materials. The Round Collection focuses on organic shapes and smooth curves to create a cosy and welcoming atmosphere. These pieces exude a sense of rustic beauty and elegance because they are made of high-quality materials like teak and wrought iron.
Ivy Collection
The Ivy Collection is ideal if you want patio furniture with a dash of romance and whimsy. Any outdoor area may become a compelling hideaway thanks to the collection's complex features and elaborate designs, which generate a feeling of enchantment.
Client Experience
Along with its superb craftsmanship and varied choices, EMU Furniture excels in giving customers a smooth and enjoyable experience. Their user-friendly, intuitive, and well-designed website is located at www.emu.it. Customers may easily select their ideal outdoor furniture by navigating through the various collections, product descriptions, and photographs. Additionally, EMU provides thorough customer service, ensuring that any questions or problems are immediately resolved. Their helpful and experienced staff is always on hand to offer advice on product selection, maintenance advice, and other topics. EMU aspires to superiority in terms of delivery and logistics. To ensure that each piece of furniture arrives in immaculate condition, it is meticulously packaged and shipped. EMU Furniture guarantees that its high-end outdoor furnishings are available to consumers everywhere thanks to a global distribution network.
Conclusion
In summary, EMU Furniture stands out as a top name in the outdoor furniture industry. EMU has solidified its position as a top option for outdoor furniture because to a long history of workmanship, a wide selection of collections, and an uncompromising dedication to client satisfaction. EMU has something to suit every taste and style, whether you prefer modern elegance, vintage charm, or a dash of whimsy. Visit www.emu.it to view their stunning furniture selections and transform your outdoor living spaces.