Valcucine Review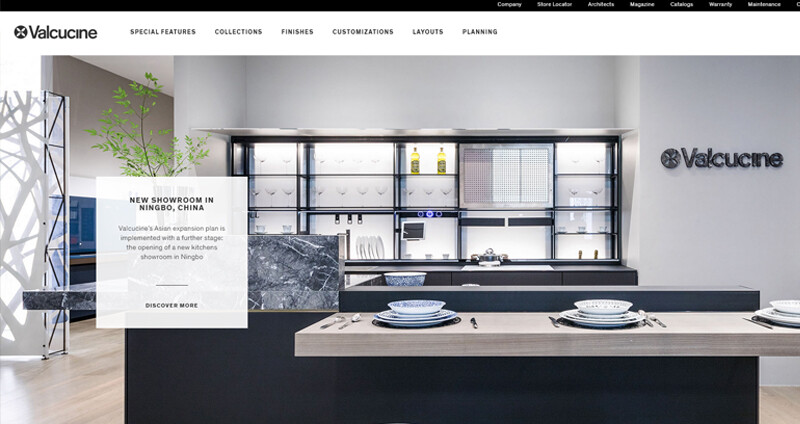 Introduction
Known for its cutting-edge kitchen designs and dedication to environmentally friendly solutions, Valcucine is a well-known Italian company. Valcucine has made a name for itself as a pioneer in the kitchen design sector by placing a significant emphasis on quality, usability, and eco-consciousness. This in-depth analysis will go into the brand's offerings, examining its design ethos, sustainability policies, and product line.
Design Methodology
The design ethos of Valcucine is centred on producing kitchens that are not only aesthetically beautiful but also incredibly practical and long-lasting. The company adheres to the idea of "democratic design," which combines sustainability, performance, and aesthetic appeal in each of its products. Valcucine's designs stand out for several reasons, including their extraordinary attention to detail. To produce kitchens that combine traditional elegance with modern design, the brand works with famous architects and designers. The result is kitchens that are both functional and aesthetically pleasing thanks to each design's meticulous consideration of space utilisation, ergonomics, and user experience.
Sustainability
Sustainability is a top priority for Valcucine, and they work hard to reduce their production processes' negative effects on the environment. The company has a number of eco-friendly policies in place, which makes it a top pick for customers that care about the environment. The utilisation of recyclable materials is one standout feature of Valcucine's sustainability efforts. They place a high priority on using eco-friendly products, like wood that has received FSC certification, water-based varnishes, and non-toxic adhesives. In order to reduce waste and energy usage and to ensure a more sustainable production cycle, Valcucine also uses modern manufacturing techniques. Valcucine's dedication to sustainability goes beyond the production process, as well. In order to encourage clients to return their old kitchens for proper recycling and disposal, they aggressively promote recycling and offer a "second life" programme. Their commitment to reducing landfill waste and supporting a circular economy is demonstrated by this project.
Product Offering
To meet a variety of tastes, needs, and space constraints, Valcucine provides a wide selection of kitchen solutions. Their product range consists of modular kitchens, island kitchens, and small kitchens, each of which exhibits their creative design and usability. Kitchens that may be customised and offer flexibility include those made by Valcucine. Customers may customise their kitchens to meet their specific demands thanks to the variety of modules, finishes, and accessories they provide. Both large and small kitchens can benefit from the modular designs' effective space utilisation and simple flexibility.
Island Kitchens
Valcucine's island kitchens are the ideal synthesis of design and usability. These kitchens have a central island that acts as the room's focal point and provides lots of workstation and storage. Inviting spaces for cooking and entertaining are created by the island designs, which also promote social interaction. Valcucine's tiny kitchens are perfect for people with limited space. The unique designs guarantee optimum efficiency without sacrificing design or utility by combining all necessary kitchen components into a small unit. Apartments, studios, and other areas where space efficiency is important frequently choose compact kitchens. Modern appliances, integrated storage systems, and intelligent features are all included in every Valcucine kitchen. The convenience and efficiency of kitchen operations are improved by these technological developments, which also improve the user experience.
Conclusion
By providing cutting-edge solutions that effortlessly combine elegance, utility, and sustainability, Valcucine distinguishes itself as a leading brand in the kitchen design industry. They are a popular option for discriminating customers thanks to their dedication to excellent craftsmanship, attention to detail, and eco-conscious practises. Valcucine offers a wide variety of modular, island, and small kitchens to suit different lifestyles and space needs. Each kitchen is both aesthetically pleasing and incredibly functional because to their designs, which place a strong priority on user experience.
Valcucine distinguishes themselves from their rivals by being committed to sustainability. The company's dedication to protecting the environment is demonstrated by the use of recyclable materials, the use of eco-friendly production techniques, and the promotion of recycling programmes. Valcucine is absolutely a company to think about if you're looking for a kitchen that blends style, usability, and environmentally friendly practises. Valcucine's selection of cutting-edge designs will turn your kitchen into a chic and functional area whether you have a large home or limited space.