Eggersmann Review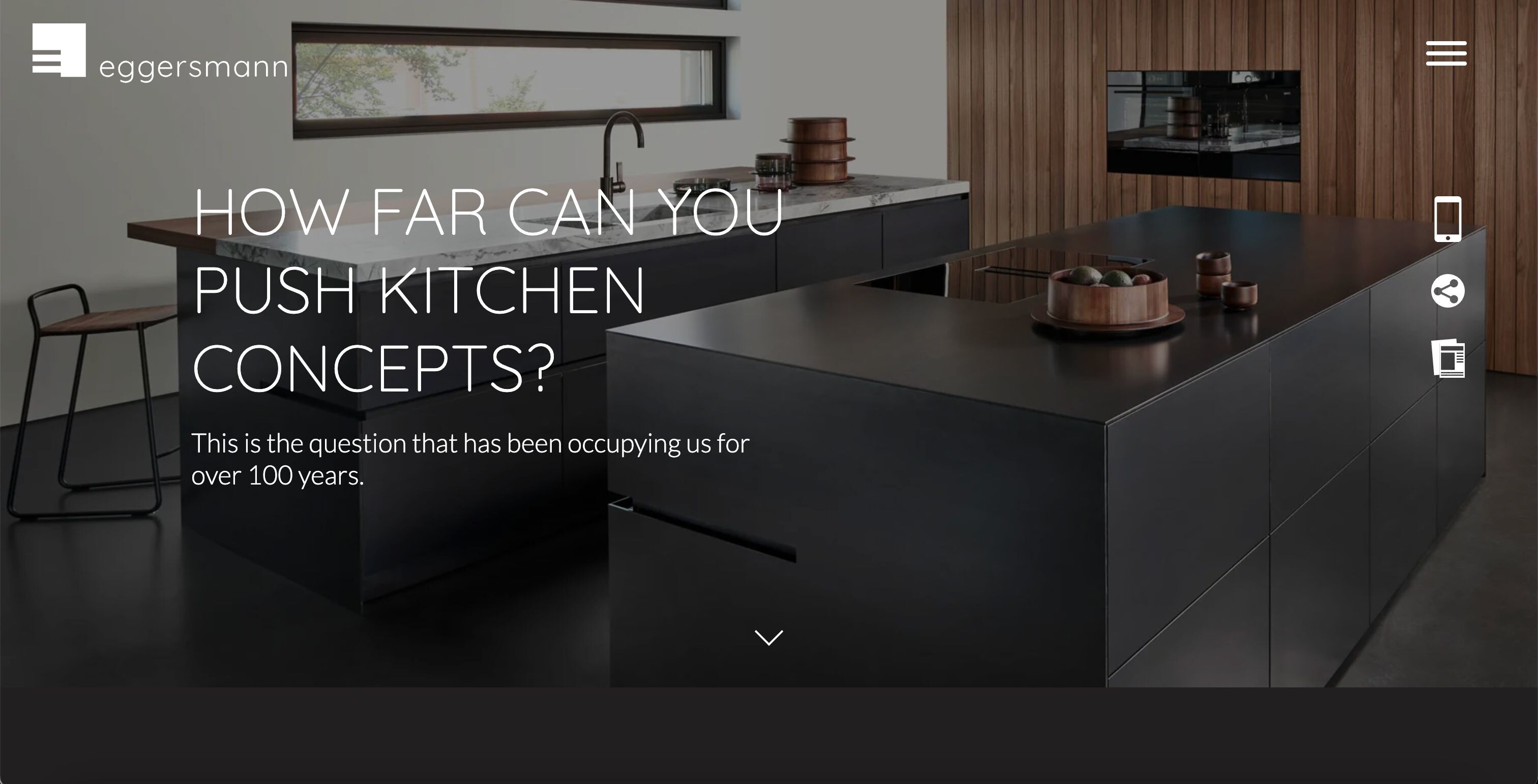 Introduction
Few companies can equal Eggersmann's level of know-how and craftsmanship when it comes to designing the ideal kitchen. Eggersmann has established itself as a pioneer in the field of German kitchen design, with a rich history spanning more than a century. This analysis will delve into the extraordinary products offered by the brand, examining their cutting-edge features, opulent materials, and unique solutions.
Elegant Materials and Perfect Design
The use of high-end materials is one of Eggersmann kitchens' distinguishing features. You'll be enthralled by the vast selection of exquisite surfaces and finishes as soon as you enter an Eggersmann store. The company provides a wide range of premium materials, such as excellent woods, natural stone, glass, and metal. Your Eggersmann kitchen will endure the test of time thanks to the meticulous selection of each material for its sturdiness, usefulness, and aesthetic appeal. Every element reflects Eggersmann's dedication to flawless design. Kitchens that perfectly combine form and function are made by the brand's team of talented designers and craftsmen. Whether you want a modern, minimalist style or a more ornate, traditional design, Eggersmann can accommodate your specific tastes and preferences. Eggersmann kitchens are true works of art because of their intense focus on precision and minute attention to detail.
Innovative Options for Customization
When it comes to kitchen innovation, Eggersmann is in the vanguard, constantly pushing the envelope to offer cutting-edge features and technologies. The company's unique "Unique" system, which offers limitless personalization options, is one noteworthy feature. With Unique, you can completely customise your kitchen, from the placement of cupboards and drawers to the incorporation of cutting-edge appliances. With this level of customisation, your Eggersmann kitchen will be made to fit your unique demands and way of life. The ground-breaking "Slim" countertop technology by Eggersmann is another avant-garde feature they provide. Eggersmann has produced countertops that are not only aesthetically attractive but also tremendously functional by using materials that are extremely thin. The Slim countertops have a streamlined appearance while still being incredibly strong and durable. This novel approach increases usable area and offers a sleek, contemporary style.
Integrity and functionality throughout
Eggersmann is aware that the kitchen serves as the centre of the home and is more than just a place for cooking. In light of this, the brand places a premium on functionality and seamless interaction. Their kitchens are made to flow seamlessly with other living spaces, giving your house a pleasing aesthetic. Eggersmann makes sure that every square inch of your kitchen is optimised for efficiency and convenience, from open-plan designs to innovative storage solutions. The company's selection of clever storage solutions further demonstrates its dedication to functionality. You can easily organise your kitchen with the wide variety of modular cabinets, drawers, and accessories that Eggersmann offers. Eggersmann provides the ideal solution to fulfil your storage needs, whether you're looking for a specialised spice rack, a hidden pantry, or a custom wine storage system.
Environmental responsibility and sustainability
Eggersmann places a high priority on sustainability and environmental responsibility in addition to their superb craftsmanship and design. In order to create kitchens that are both aesthetically pleasing and environmentally responsible, the brand prioritises the use of eco-friendly materials and production techniques. Because Eggersmann is dedicated to reducing their environmental impact, they are a great option for those who appreciate sustainability.
Conclusion
The finest example of German kitchen design and craftsmanship is Eggersmann. Eggersmann kitchens provide a genuinely upgraded cooking experience with their flawless attention to detail, opulent materials, cutting-edge technologies, and customised solutions. Eggersmann can realise your concept, whether you're seeking for a modern masterpiece or a timeless classic. With the help of Eggersmann, set out on a quest for culinary inspiration and design the kitchen of your dreams.