Poggenpohl Review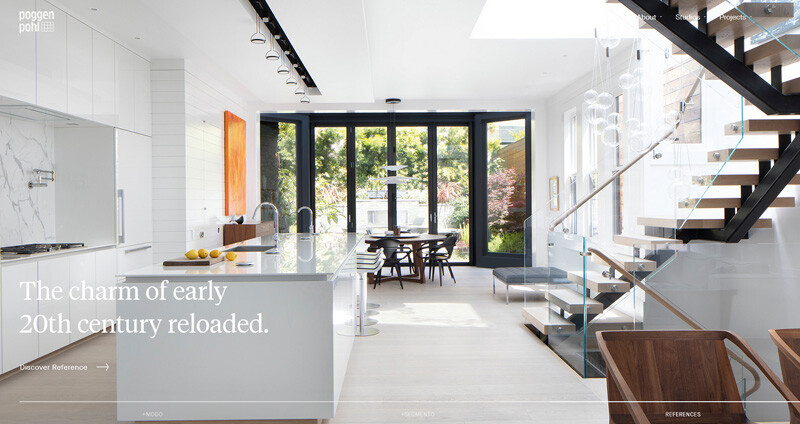 Introduction
Poggenpohl is a pioneer and trailblazer in the field of opulent kitchen design. This prestigious German company, which has more than 125 years of expertise, has transformed the idea of kitchen living by continually producing cutting-edge products that balance utility, aesthetics, and craftsmanship. Poggenpohl has established a reputation for its unmatched quality and dedication to excellence via the creation of timeless classics and cutting-edge marvels. In this review, we explore Poggenpohl's universe and the outstanding products and services they offer on their official website, https://www.poggenpohl.com/.
Exceptional Craftsmanship
Every aspect of Poggenpohl's kitchen designs reflects their dedication to flawless craftsmanship. Their skilled craftsmen construct customised kitchens that radiate elegance and accuracy by fusing cutting-edge technology with traditional woodworking methods. Poggenpohl's attention to detail is truly unmatched, from expertly made cabinetry to perfect construction. You can count on durable quality that stands the test of time whether you choose their classic collections or their modern lines.
Innovative Design Solutions
Poggenpohl continuously pushes the limits of kitchen design, embracing the most recent trends and technologies to create practical rooms that are tailored to the demands of each individual. Create the kitchen of your dreams with Poggenpohl's extensive selection of customisable solutions. Every component, from clever storage options to flawlessly connected appliances, is carefully intended to maximise space and improve usage. The design team at Poggenpohl works closely with customers to create distinctive kitchens that are reflective of each person's lifestyle.
Tailored Aesthetics
Poggenpohl offers a wide variety of kitchen aesthetics, providing a perfect match for any home, in recognition of the fact that every customer has their own sense of style. A wide range of design sensibilities are catered to by Poggenpohl's designs, whether you like a traditional, transitional, or contemporary style. Their traditional kitchens have a pleasant ambiance, quality materials, and beautiful details that convey timeless beauty. On the other hand, their contemporary lines feature sharp edges, understated design, and sleek finishes, making them ideal for people looking for a chic and up-to-date kitchen setting.
Cutting-Edge Technology
To offer improved usefulness and convenience, Poggenpohl effortlessly combines design and technology. Modern kitchen activities are made simple and pleasurable with the brand's inventive solutions, smart storage systems, and cutting-edge equipment. Poggenpohl's dedication to innovation is obvious across their product choices, from smart lighting options that create the ideal ambiance to easy organisational systems that maximise storage space. Their designs embrace sustainability and use energy-efficient technologies, encouraging a more eco-friendly and green way of living in the kitchen.
Enduring Elegance
Poggenpohl's designs are known for their ability to survive the test of time. Poggenpohl sees these rooms as the centre of the home, where families congregate and memories are created, rather than just a kitchen. Poggenpohl kitchens' timeless elegance guarantees that they will continue to be warm and aesthetically appealing for many years to come. Poggenpohl kitchens become an investment in luxury and a reflection of your particular style thanks to their superb craftsmanship, strong materials, and classic design language. The combination of craftsmanship, creativity, and aesthetic appeal offered by Poggenpohl is unmatched in the kitchen design industry. The world of opulent kitchen solutions is accessible through their website, Poggenpohl offers a variety of kitchen styles to suit every taste, whether you're looking for a traditional kitchen with vintage charm or a modern masterpiece with cutting-edge technologies. Poggenpohl continues to influence kitchen living by fusing traditional elegance with cutting-edge design, making these areas into useful pieces of art.