Arclinea Review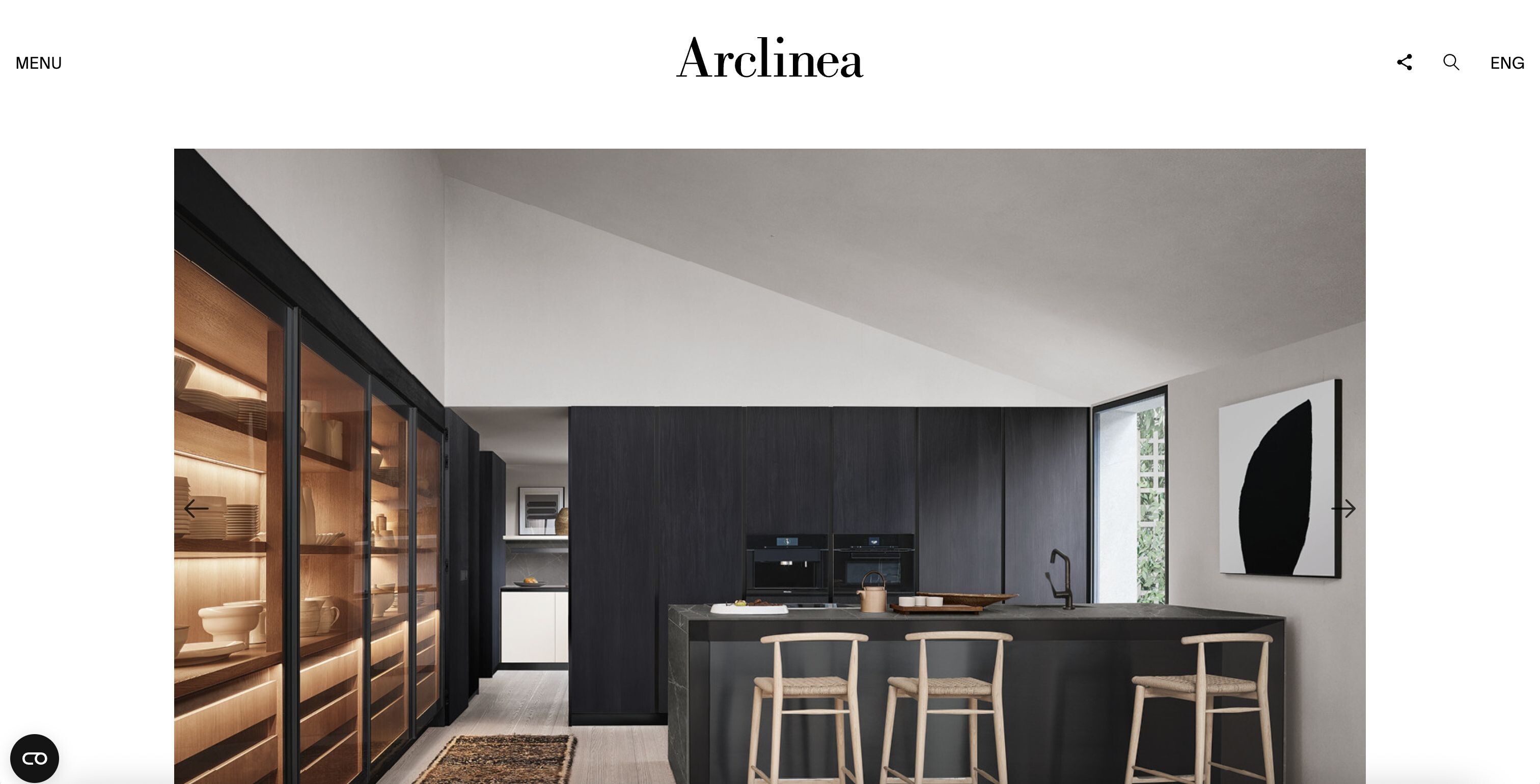 Innovative Luxury Kitchen Design by Arclinea
Arclinea is a leader in the field of luxury kitchen design, continually pushing the limits of innovation and ng back to 1925, has come to be associated with great workmanship, cutting-edge beauty. This renowned Italian company, which has a long history datitechnology, and modern elegance. In this in-depth analysis, we delve into the world of Arclinea, investigating its product line-up, design ethos, and distinctive features that set it apart from competitors.
Excellence in Design and Craftsmanship
Every facet of Arclinea's kitchen designs reflects their dedication to superior design. Each item is painstakingly made by expert craftspeople who combine age-old methods with cutting-edge technology. The company is aware that the kitchen is the centre of the home, where special occasions like unforgettable meals take place. It is more than just a practical room. For those who are passionate about cooking, Arclinea's designs offer not only a visually stunning setting but also a useful and effective workflow.
New technologies and solutions
By using cutting-edge technology and creative ideas, Arclinea is constantly working to revolutionise the kitchen industry. Their products are made to improve ease and enrich the cooking experience, from clever storage solutions to integrated appliances. By utilising eco-friendly materials and implementing energy-efficient elements into their designs, Arclinea promotes sustainable practises to ensure that luxury and environmental responsibility may coexist together.
Individual Needs-Oriented
Since every household has different preferences and needs, Arclinea provides a variety of adaptable options. Arclinea offers a wide range of materials, finishes, and accessories to let you customise your kitchen, whether you want a modern, minimalist aesthetic or a more ornate, traditional one. Their talented design staff works closely with customers to turn their ideas into reality, creating custom kitchens that capture each person's unique personality and lifestyle.
Authentic Collections
The products from Arclinea are examples of their dedication to fusing artistic creativity with practicality. Examining some of their notable ranges is as follows. Italia The Italia line honours the brand's Italian history with classic, elegant designs. This line offers a beautiful balance between tradition and innovation with careful attention to detail and skilled craftsmanship.
Gamma
The Gamma collection exhibits a modern aesthetic distinguished by sharp edges and smooth surfaces. It exemplifies Arclinea's commitment to innovative design, producing kitchens that are both aesthetically attractive and incredibly practical.
Convivium
The Convivium collection offers a seamless integration of living and cooking spaces for individuals who support the idea of an open and friendly kitchen. It stimulates socialisation and a shared culinary experience. Principia To create an elegant and sophisticated ambiance, the Principia line combines natural materials with simple design. It maintains the brand's dedication to quality and practicality while embracing simplicity.
Service & Assistance
From the first interaction you have with their employees, Arclinea's commitment to offering outstanding service is clear. Their professionals walk you through the entire process, from the initial consultation to the project's completion, delivering a flawless experience. Beyond installation, the brand is dedicated to ensuring client happiness with dependable after-sales support and maintenance services.
Conclusion
In the field of luxury kitchen design, Arclinea has made a name for itself by offering time and time again creative ideas that turn kitchens into useful pieces of art. Arclinea continues to set the standard for quality in the industry with their unwavering dedication to craftsmanship, cutting-edge technology, and individualised approach. Arclinea's collections offer a harmonious blend of aesthetic and utility, lifting the centre of your home to new heights whether you're looking for a traditional, modern, or custom design. Arclinea offers the pinnacle of opulent kitchen design.