Binova Review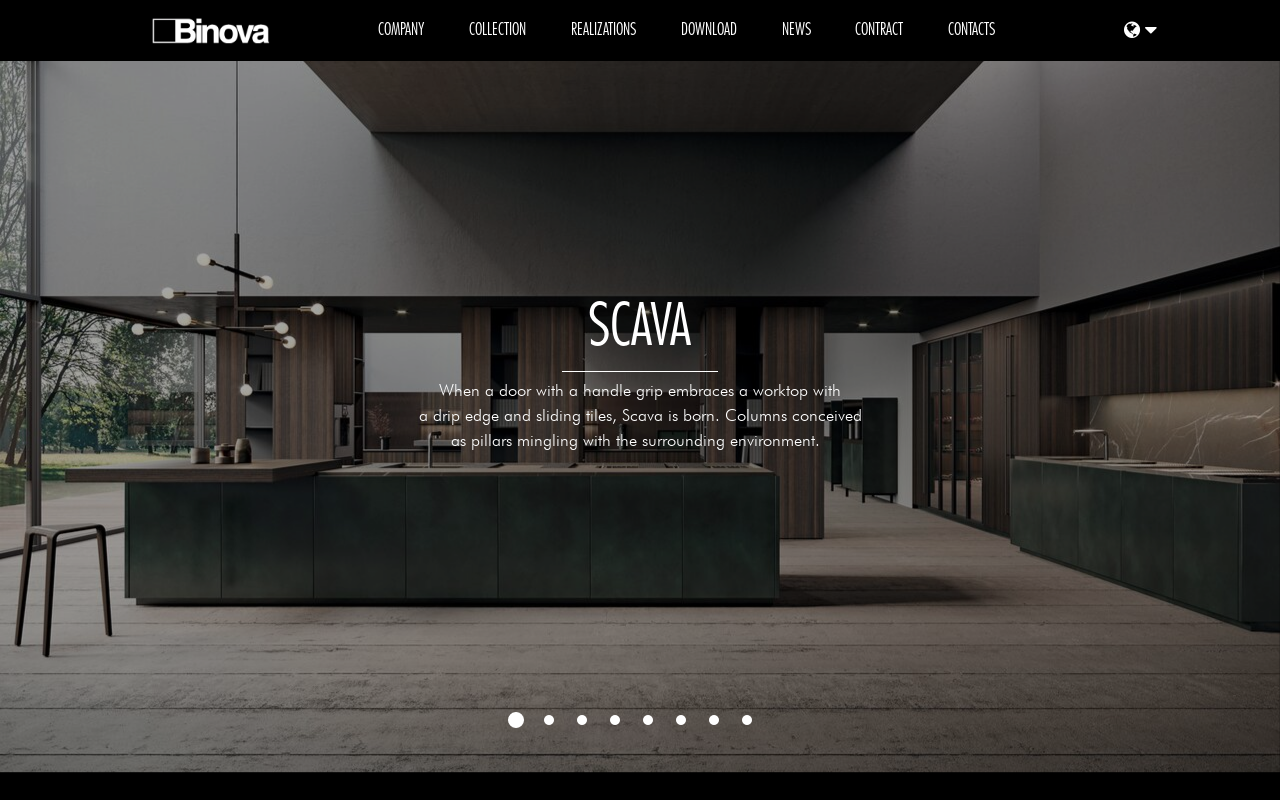 Introduction
Binova is a leading brand in the kitchen design industry, known for its excellent Italian craftsmanship and creative ideas. Binova is renowned for its top-notch, modern designs that elevate the kitchen, which it focuses on making both useful and aesthetically beautiful. We will evaluate the brand's offerings, their product line, and their dedication to providing outstanding kitchen solutions in this in-depth analysis.
Product Selection
Binova provides a wide selection of kitchen designs and solutions that are suited to the requirements and tastes of discriminating consumers. Every taste is catered for in their collection, which features a wide range of designs from bold and expressive to sleek and minimalist.
Storage and kitchen cabinets
Binova is a master at creating storage and kitchen cabinets that are both aesthetically pleasing and useful. Their cabinets are made from high-quality materials, including durable laminates and high-quality woods, guaranteeing their lifetime. With variations ranging from matte to glossy, the brand's commitment to detail is evident in the precision of its finishes, offering limitless opportunities for customisation. Binova cabinets are a sensible option for any kitchen due to the clever use of space and creative storage options.
Countertops and Work Surfaces
Binova provides a wide range of countertops and work surfaces that have been specially chosen to satisfy the requirements of contemporary life. Binova makes sure that every surface, from pricey natural stone like marble and granite to engineered materials like quartz and solid surface, is not only aesthetically pleasing but also resistant to stains, scratches, and heat. Their countertops give a sense of elegance to any kitchen while being built to withstand the rigours of regular use.
Kitchen Islands and Dining Solutions
Binova's selection of kitchen islands and dining solutions demonstrates their understanding of the significance of the kitchen as a social hub. Binova has a wide range of solutions, whether you want a practical kitchen station, a relaxed breakfast bar or a chic dining table. These designs naturally blend into the general kitchen plan, creating a space where family and friends may congregate to enjoy delectable meals.
Appliances and Fittings
Binova offers a range of premium kitchen appliances and fittings in addition to its cabinetry and surfaces. They provide products that integrate cutting-edge technology with elegant design by working with well-known manufacturers. Binova makes sure that every element of the kitchen is of the greatest quality and is perfectly incorporated into the overall design, from cutting-edge ovens and hobs to stylish faucets and sinks. Binova takes great pride in its superior craftsmanship, with each kitchen being painstakingly constructed by knowledgeable artisans. The precision carpentry, faultless finishing, and smooth component integration show the brand's attention to detail. Clean lines, ergonomic concerns, and a harmonic union of form and function are characteristics of Binova's designs. The company consistently pushes the limits of kitchen design by utilising cutting-edge materials and tools to build rooms that are appealing to the eye and useful for daily use.
customisation and Personalization
Binova provides a high level of customisation and personalization in recognition of the distinct tastes and needs that each customer has. Binova makes sure that every kitchen is tailored to suit unique lives and interests, from choosing the ideal finishes and materials to include bespoke features and storage solutions. Their passionate design staff collaborates directly with customers to realise their ambitions and create the kitchens of their dreams.
Sustainability and Environmental Responsibilities
Binova is dedicated to sustainability and environmental stewardship. They place a strong priority on using eco-friendly materials, making sure that their goods exceed the strictest requirements for quality and sustainability. The production methods used by Binova minimise waste and energy usage, and they actively look for new ways to lessen their negative effects on the environment. Customers who choose Binova may be sure that their purchase will support their mission to protect the environment for future generations. Binova is a well-known name in the field of Italian kitchen design, providing a wide selection of elegant and creative solutions. They stand out because of their dedication to excellent craftsmanship, practical design, personalization, and sustainability. You can count on a Binova kitchen to flawlessly combine design and utility, producing an environment that inspires and delights. No matter what kind of masterpiece you're looking for—a modern marvel or a timeless classic—Binova's designs will undoubtedly surpass your expectations and turn your kitchen into a sanctuary of style and practicality.