Pedini Review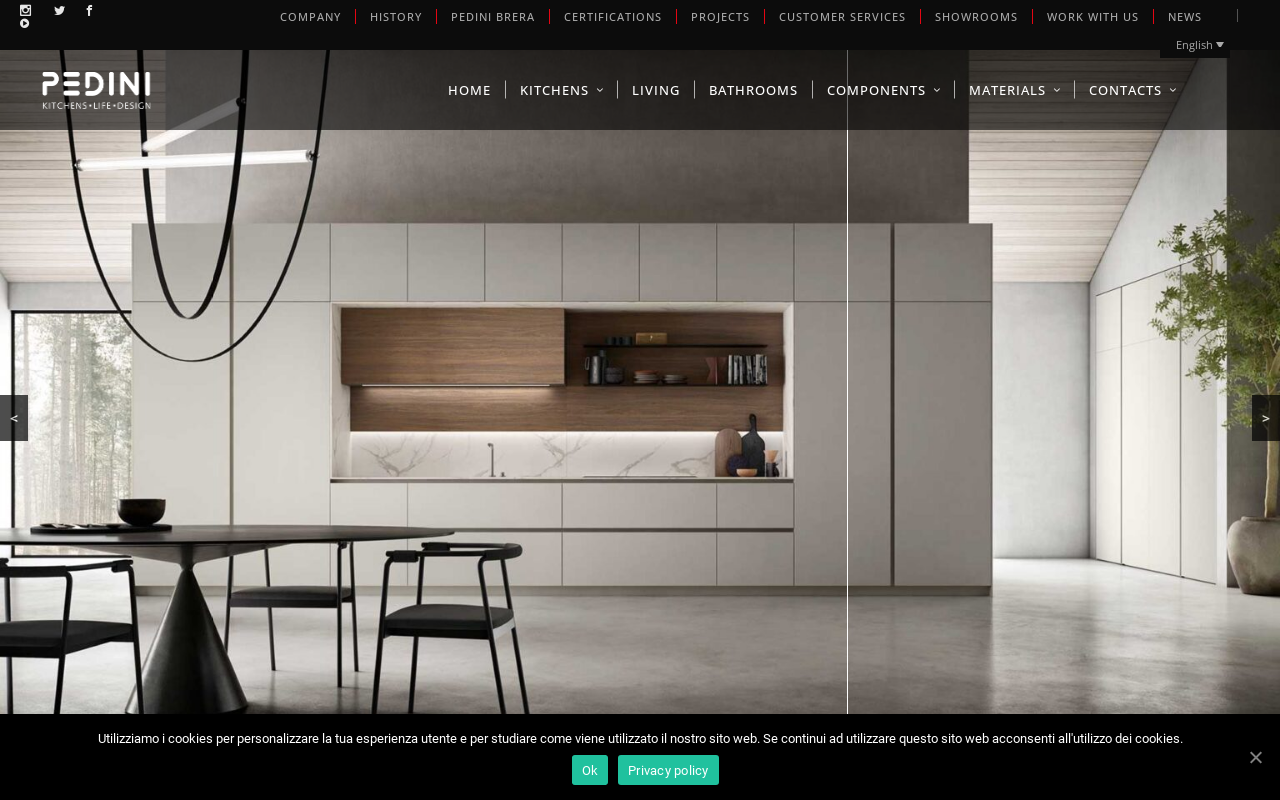 Introduction
Pedini Italia has made a name for itself as a top brand in the kitchen design industry, known for its cutting-edge designs, fine craftsmanship, and dedication to environmentally friendly solutions. Pedini has a rich history that spans more than six decades. By fusing traditional aesthetics with cutting-edge technology, they consistently push the frontiers of kitchen design. In this evaluation, we look into Pedini Italia's offers and examine their approach to design, selection of products, and eco-friendly activities.
Design philosophy and superior aesthetics
Pedini Italia stands out from the competition in the market by embracing a design philosophy that fuses usefulness with alluring aesthetics. Ergonomics and aesthetic appeal are well balanced in every Pedini kitchen. Pedini offers a wide variety of kitchen solutions to accommodate various tastes and preferences, from sleek contemporary designs to more conventional types. The pursuit of clean lines and minimalism, creating places that emanate beauty and simplicity, is one of the brand's basic design tenets. Pedini kitchens frequently feature components like handle-less doors, seamless cabinets, and integrated appliances, creating a unified and peaceful atmosphere. Pedini creates kitchens that are not only functional but also showcase uniqueness and flair by fusing cutting-edge materials, textures, and finishes.
Innovative technology
Pedini Italia uses cutting-edge technology in their products to be on the cutting edge of kitchen design. They adopt cutting-edge innovations to improve user experience and expedite kitchen functions. For instance, Pedini provides smart storage solutions that maximise space utilisation in addition to intelligent lighting, ventilation, and lighting systems.
Touch-sensitive control panels, which enable users to easily operate numerous kitchen activities, are one noteworthy innovation from Pedini. A smooth and straightforward experience is provided by the ability to manage temperature settings, ventilation systems, and lighting intensity with a single touch.
Product Selection and Customization Possibilities
Pedini Italia offers a wide variety of products to accommodate various kitchen layouts, sizes, and aesthetic preferences. Their product line comprises open-concept kitchens, island kitchens and modular kitchens, all of which are customised to match the specific requirements of customers. The company's modular kitchens allow customers to adjust their area to meet their unique needs because of their flexibility and adaptability. Customers can customise every element of their kitchen design with Pedini's extensive selection of cabinet layouts, countertop materials, and colour options. Additionally, Pedini provides a selection of kitchen appliances and accessories that have been carefully chosen to match their design concept. Modern cooking appliances and integrated storage solutions are just a couple of the innovations that easily fit into Pedini kitchens to improve both functionality and aesthetic appeal.
Sustainability and eco-friendly behaviours
Pedini Italia actively incorporates eco-friendly practises into its operations since it values environmental sustainability. Responsible material sourcing is practised by the brand to guarantee that products satisfy strict environmental requirements without sacrificing quality. Pedini uses environmentally friendly manufacturing techniques to minimise waste production and lower their carbon footprint. Additionally, Pedini encourages resource-saving innovations and kitchen appliances that use less energy. Without sacrificing functionality or beauty, the brand prioritises sustainability with water-saving features and LED lighting systems. Customers can enjoy a practical and fashionable environment while promoting a greener future by choosing a Pedini kitchen.
Conclusion
By continually providing cutting-edge and visually beautiful solutions, Pedini Italia has established itself as a leading brand in the kitchen design industry. They stand out from the competitors thanks to their dedication to sustainability, cutting-edge technology, and fine craftsmanship. To make your dream kitchen a reality, Pedini offers a wide selection of customisable alternatives, whether you're looking for a modern masterpiece or a more conventional culinary haven. You can depend on Pedini Italia for classic style, flawless practicality, and a green approach to kitchen design.