Toncelli Review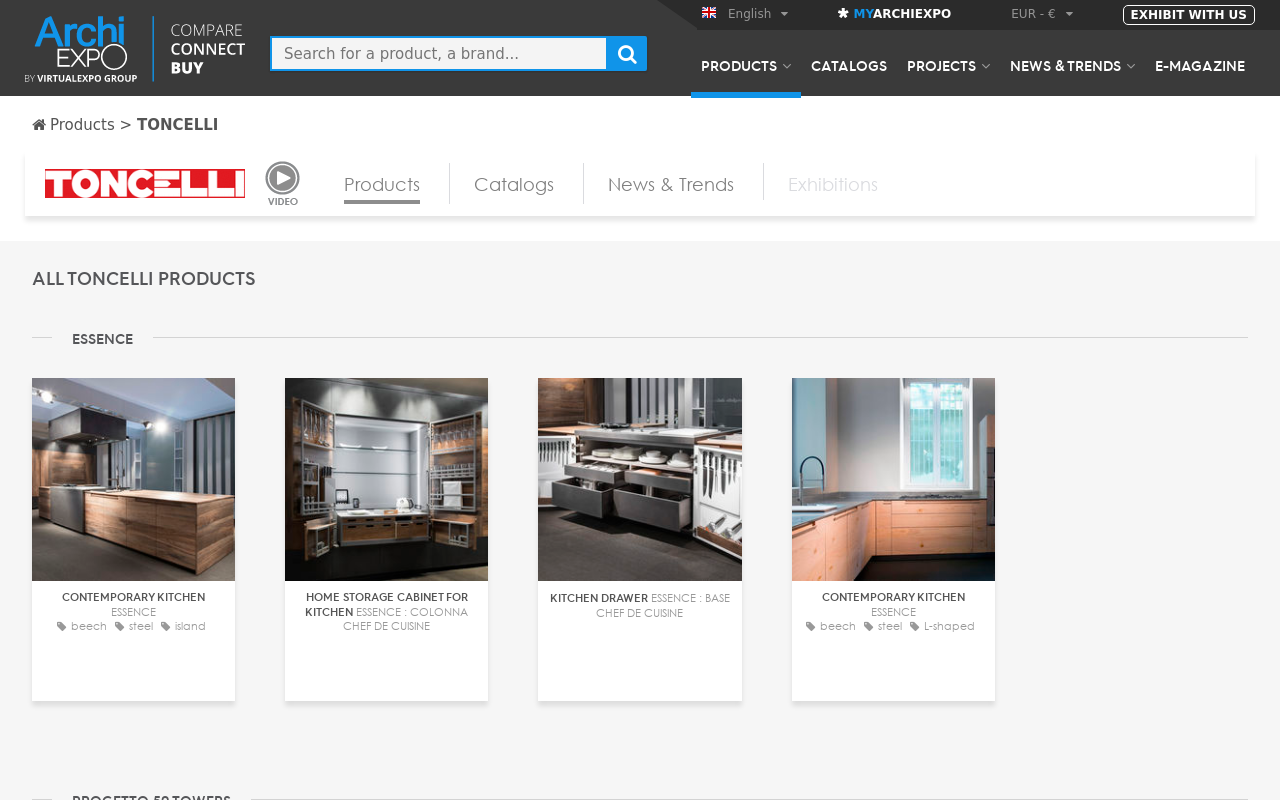 Introduction
For more than 50 years, the prestigious Italian brand Toncelli has been associated with superb craftsmanship and avant-garde design. Toncelli, a company that specialises in making custom kitchens and expensive furniture, has a reputation for fusing cutting-edge technology with classically trained Italian creativity. In-depth discussion of the brand's excellent product line, precise attention to detail, and steadfast dedication to delivering perfection will be covered in this review. A broad selection of kitchen solutions from Toncelli that flawlessly combine functionality, aesthetics, and technical improvements make up their exquisite product line. Their kitchen designs suit a variety of preferences and lifestyles, from modern marvels to timeless classics. Each item is expertly made, demonstrating the brand's everlasting dedication to quality.
The handmade kitchen cabinets from Toncelli are one of their most distinctive products. These cabinets are not just useful storage options, but also masterpieces. The cabinets are exquisitely designed and made from the finest materials, including real wood, metal, and glass. From the meticulously chosen hardware to the seamless incorporation of cutting-edge technology like motorised opening systems and intelligent lighting, the brand's attention to detail is visible in every element.
Kitchen islands by Toncelli are another standout in their line of goods. These islands combine functionality with great beauty to serve as the centre points of any kitchen. The brand provides a wide variety of solutions to suit different tastes, whether it's a sleek, minimalist design or a more ornate item with meticulous workmanship. The island's functionality is further improved by the incorporation of modern appliances and smart features.
Meticulous Craftsmanship
Toncelli takes great pleasure in its craftsmanship, which combines cutting-edge technology with ancient Italian carpentry methods. Each piece is a true masterpiece thanks to the rigorous attention to detail given by the brand's talented craftspeople. Toncelli exhibits an uncompromising dedication to producing faultless products, from hand-selected components to precise craftsmanship. The brand's commitment to quality is also apparent in the materials they use. To make its kitchen furniture, Toncelli exclusively uses the finest woods, including oak, walnut, and mahogany. These high-quality materials guarantee longevity and durability in addition to improving the aesthetic appeal. Customers can choose from a variety of materials, finishes, and colours at Toncelli to suit their tastes and personal style.
Toncelli stands apart from the competitors thanks to their thorough attention to detail. Their items are meticulously designed down to the placement of knobs and hinges and the use of hidden storage options. The brand's dedication to practical design is demonstrated by the seamless incorporation of cutting-edge elements like secret compartments, sophisticated lighting systems, and motorised mechanics that improve the user experience. The dedication of Toncelli to personalization goes beyond material selections. The company provides specialised solutions to meet unique client needs. Toncelli works directly with clients to develop bespoke solutions that properly reflect their distinct style and preferences, whether it's a specific layout, unusual storage requirements, or personalised design features.
Toncelli employs innovative technology to raise the bar even higher with their designs. The company improves the usability and ease of its goods by seamlessly incorporating smart features. A few instances of how Toncelli uses technology to improve the user experience include motorised opening systems, touch-sensitive controls, and integrated lighting solutions. Additionally, Toncelli understands the significance of sustainability and energy efficiency. They ensure a low impact on the environment by integrating eco-friendly practises into their manufacturing operations. Toncelli demonstrates their dedication to protecting the environment by utilising resource-efficient lighting solutions and maximising usage of available resources.
Italian company Toncelli is a prime example of how artistry, craftsmanship, and innovation can coexist harmoniously. They stand out in the field thanks to their beautiful selection of products, thorough attention to detail, and dedication to providing individualised solutions. Whether you're looking for a modern kitchen design or a classic masterpiece, Toncelli provides an unmatched fusion of style, usability, and cutting-edge technology. Toncelli has maintained its position as a market leader in the field of luxury kitchens and furnishings because to their commitment to quality and client satisfaction.