Terzani Review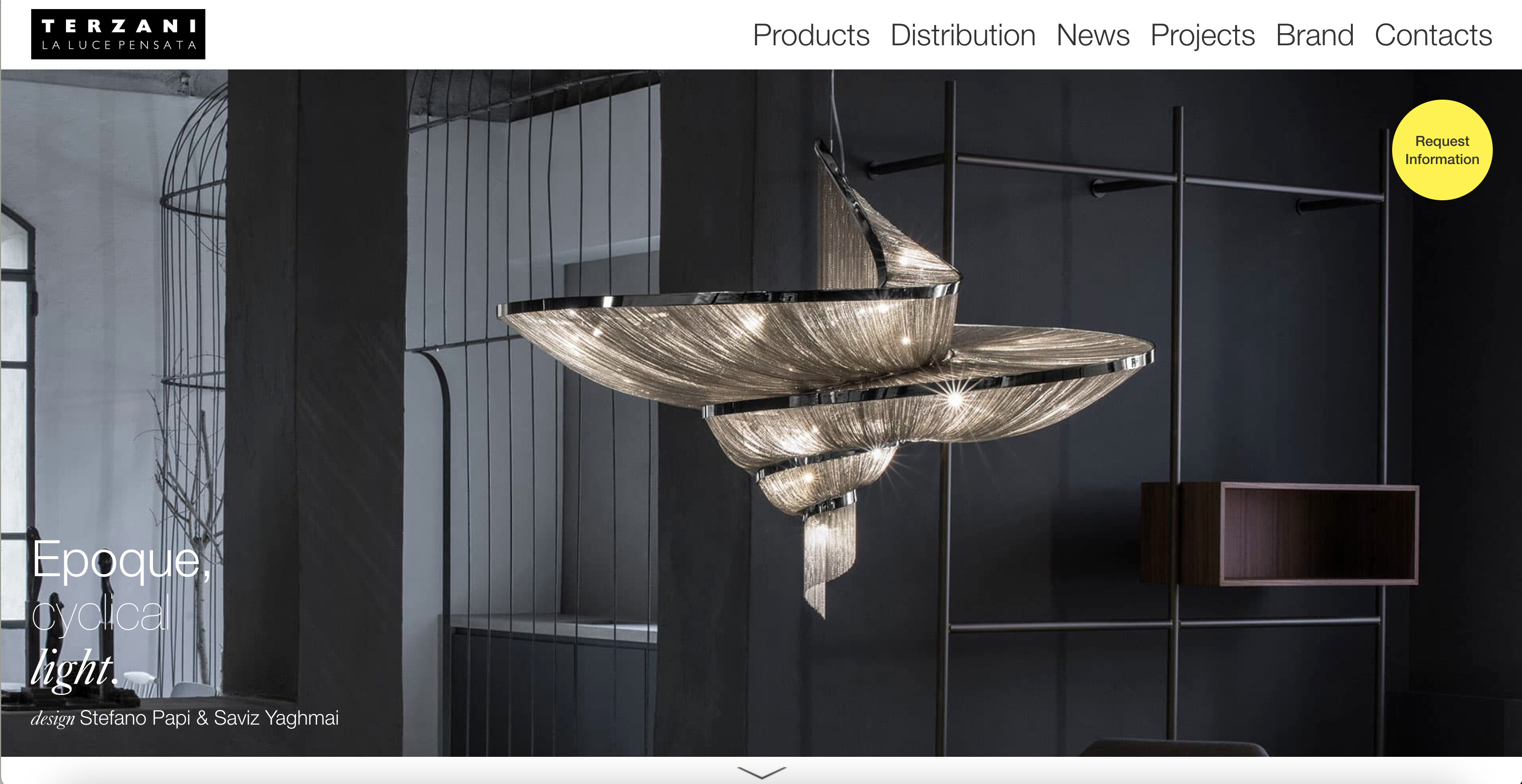 Introduction
Long associated with superb craftsmanship, cutting-edge design, and an uncompromising dedication to producing gorgeous light fixtures that go beyond simple illumination, Terzani Lighting continues to uphold these standards today. This Italian company, which has a history dating back more than 50 years, has established itself as a leader in the field of premium lighting. Terzani has a vast selection of magnificent lighting alternatives, fusing artistic vision with great utility, ranging from exquisite chandeliers to modern pendant lights. In this in-depth analysis, we examine the brand's history, look at their craftsmanship, and highlight some of the outstanding products they have on their website.
Craftsmanship and Tradition
In 1972, Sergio Terzani, a pioneering businessman with a great love of art and design, established Terzani Lighting in Florence, Italy. Since its founding, the company has been dedicated to advancing conventional lighting by fusing old-world craftsmanship with cutting-edge methods. Each Terzani lighting fixture is painstakingly handcrafted by experienced craftspeople who have perfected their talents through generations, guaranteeing that each piece is a genuine work of art. The focus Terzani Lighting places on the usage of premium materials is one of their defining characteristics. The company uses a diverse selection of materials in its creations, such as hand-blown glass, priceless metals like brass and bronze, and even unusual elements like feathers and crystals. With such a wide range of materials at his disposal, Terzani can design lighting fixtures that not only provide illumination but also serve as eye-catching focal points and topic of debate.
Design Methodology
The avant-garde and risk-taking design philosophy of Terzani Lighting is well known. The company works with some of the most well-known designers in the world, such as Bruno Rainaldi, Dodo Arslan, and Nigel Coates, to produce absolutely extraordinary items. Clean lines and minimalist forms meet detailed details and eye-catching textures in the collection, which is the product of a seamless fusion of traditional craftsmanship with modern aesthetics. Terzani offers a wide selection of designs to suit different tastes and interior styles, whether you're searching for a statement chandelier to adorn the grand entryway of a luxury hotel or a sleek pendant light to highlight a modern living space. Every item is skillfully crafted to arouse feeling, produce ambiance, and improve the overall attractiveness of any area.
Gatherings and Offerings
The series from Terzani Lighting is an amazing collection with options for all kinds of lighting requirements. Let's examine a few of their most significant products:
Chandeliers
Terzani creates chandeliers that are simply breathtaking. From the renowned "Atlantis" with its handcrafted glass elements cascading to the ethereal "Mizu" collection that imitates the serenity of water droplets, these chandeliers redefine richness and become the focal points of any space.
Pendant Lights
The company's pendant lights are a superb example of how modern elegance and artistic expression can coexist. These fixtures, whether it is the sculptural "Stream" pendant or the mesmerising "Etoile" with its celestial-inspired design, effortlessly capture attention and produce an alluring environment.
Wall Sconces
Terzani's wall sconces are proof of the company's focus on detail and dedication to innovation. With styles like the sculptural "Virgins" or the complex "Argent," these fixtures turn walls into stunning art exhibits while offering a soothing and welcoming glow.
Table and Floor Lamps
The company's table and floor lamps provide a flexible lighting solution that fuses superb design with functional efficiency. The "Anish" floor lamp's exquisite metalwork and ethereal illumination or the "Orten'zia" table lamp's geometric inspiration are two examples of Terzani's talent for producing eye-catching items that fit in with any decor.
Conclusion
The success of Terzani Lighting is evidence of the potency of the fusion of illumination and art. Terzani has won over the world of luxury lighting with their persistent dedication to craftsmanship, creative design philosophy, and wide variety of products. Every piece by Terzani Lighting has an own tale to tell, providing a touch of class, refinement, and craftsmanship to any room. Whether you're an architect, interior designer, or just a fan of amazing design, Terzani Lighting will enthral you.