Contardi Italia Review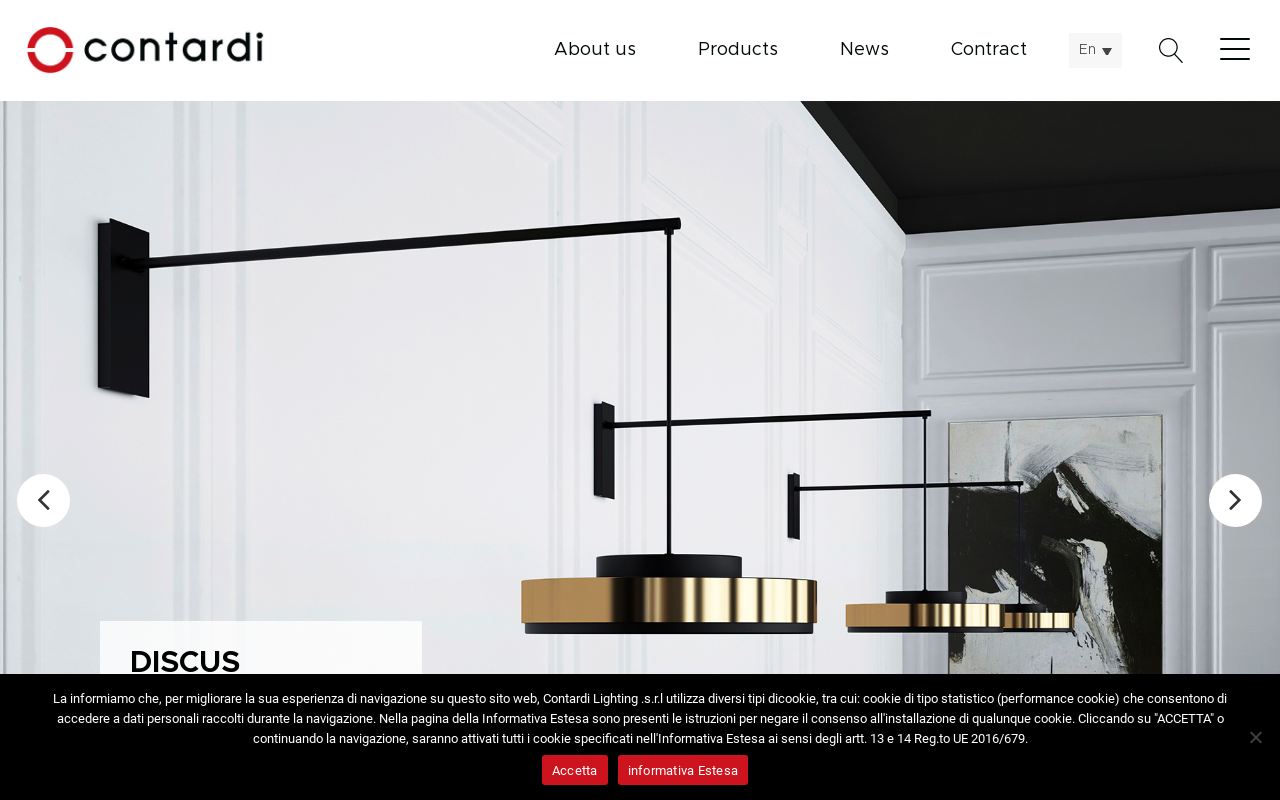 Introduction
A well-known company with a solid reputation, Contardi Italia is known for its high-end lighting fixtures. The company has been offering exceptional lighting solutions for more than 40 years with a passion for design quality, precise craftsmanship, and a dedication to innovation. Exceptional quality, meticulousness, and a seamless fusion of traditional and modern aesthetics are all attributes that are associated with Contardi Italia. We will delve into the brand's broad collection, examine its fascinating history, and highlight the outstanding qualities that have made Contardi Italia a top choice for discerning consumers and interior designers in this review.
Tradition and craftsmanship
Since its founding in 1978, Contardi Italia has become a well-known brand in the lighting sector. Desio, Italy, a location famed for its traditional craftsmanship and cultural legacy, is where the brand's history began. Contardi Italia has created lighting fixtures that are both classic and avant-garde by effortlessly fusing traditional methods with cutting-edge technology and drawing inspiration from this rich cultural history. The company takes great satisfaction in its unwavering dedication to craftsmanship and painstaking attention to detail. Expert craftspeople with a keen understanding of lighting and a desire for perfection painstakingly construct each piece. To guarantee the greatest level of quality and durability, every stage is meticulously carried out, from the initial design concept to the finished product.
Collection
Contardi Italia provides a wide range of lighting options that cover a wide range of designs, substances, and uses. The brand has something to fit every taste and interior design concept, whether you're looking for a striking chandelier for a big foyer or a sleek table light for your study. The line from Contardi Italia is notable for its flawless fusion of traditional beauty with modern flair. The patterns have a timeless quality that makes them suitable for both conventional and contemporary settings. Each piece displays the brand's remarkable design sensibility, from simple shapes and lines to detailed details and luxurious finishes. The brand's lighting fixtures are further elevated by the use of premium materials. Brass and copper, two fine metals, are frequently used in the designs to add a touch of refinement and elegance. In order to improve the overall aesthetic appeal and provide a compelling interplay of light and shadow, premium textiles and crystal accents are also carefully chosen.
Signature Pieces
Among the large selection of items offered by Contardi Italia, a number of signature pieces stand out for their remarkable design and craftsmanship. The "Audrey" pendant lamp, which was inspired by Audrey Hepburn's enduring elegance, is one standout example. With its cascading arrangement of suspended lamps covered in lavish fabric shades, this magnificent piece exudes a sense of sophisticated grandeur. The "Cornelia" floor lamp, a true masterpiece that embodies the company's dedication to invention, is another outstanding design. The lamp's flexible design and tasteful fusion of wood and metal provide customised illumination experiences while bringing a touch of modern refinement to any setting.
Contardi Italia's entry into contemporary lighting is the "Flexiled" range. With movable arms and heads that may be placed to suit personal tastes, these adaptable and versatile fixtures offer cutting-edge lighting solutions. The "Flexiled" collection is the ideal option for individuals looking for a balance of functionality and aesthetics because of its streamlined design and high-performance LED technology.
Clientele & Projects
Architects, interior designers, and selective homeowners from across the world who value the brand's dedication to perfection make up Contardi Italia's clientele. Their lighting fixtures have been featured in notable commercial buildings, opulent homes, and luxurious hotels across the world. Elegant wall sconces that provide a touch of atmosphere to private salons or magnificent chandeliers that illuminate lavish ballrooms—Contardi Italia's masterpieces are a byword for good taste and superior craftsmanship. In the world of luxury lighting fixtures, Contardi Italia is a company that personifies the union of creativity and innovation. The company continuously produces remarkable designs that stand the test of time and fashion thanks to a strong heritage steeped in traditional workmanship. Each piece, from opulent table lamps to dramatic chandeliers, exemplifies the brand's unwavering dedication to quality, care for the little things, and tasteful design.
Contardi Italia offers a varied assortment that appeals to every taste and interior design concept, whether you want to create an opulent atmosphere or infuse a place with contemporary flair. In the field of lighting design, they stand out for their ability to adroitly combine traditional beauty with contemporary sensibility. By choosing Contardi Italia, you are embracing a tradition of excellence and timeless beauty in addition to making an investment in a lighting fixture. Discover the transformational power of magnificent lighting designs created with passion and accuracy by illuminating your environments with Contardi Italia.