Heathfield Review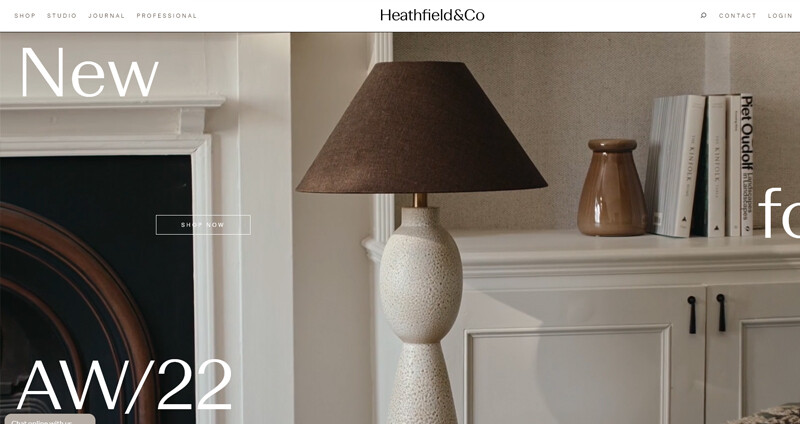 Introduction
A prestigious company, Heathfield & Co., has established itself as a leader in the field of custom lighting designs. The business has become known for opulent lighting solutions that turn interiors into attractive settings thanks to a strong emphasis on high-quality manufacturing, creative design, and attention to detail. The products, materials, and services offered by Heathfield & Co will be examined in detail in this evaluation.
Product selection
Heathfield & Co. has a large selection of lighting designs that suit a variety of tastes and aesthetics. There is something for everyone in their varied selection, whether you're looking for traditional, modern, or eclectic pieces. Every object is painstakingly made to radiate both practicality and aesthetic appeal, from eye-catching chandeliers that draw attention to exquisite table lamps that offer ambient lighting.
Materials and Craftsmanship
Heathfield & Co. is known for its constant dedication to the highest calibre of craftsmanship. In order to produce lighting fixtures of unrivalled quality, the brand works with talented artisans who have a thorough understanding of old methods and combine them with cutting-edge innovation. To ensure impeccable finishes and durability, each piece is subject to meticulous attention to detail. The careful selection of materials is something Heathfield & Co takes great pride in. Every element, from hand-blown glass to priceless metals and opulent fabrics, is meticulously picked to improve the overall design and aesthetic worth of their lighting fixtures. Products from the brand radiate sophistication and timeless elegance since they are committed to employing high-quality materials.
Design Innovation
The core of Heathfield & Co.'s design philosophy is innovation. To push the limits of lighting aesthetics, their creative design team is constantly investigating fresh ideas and fashion trends. They produce designs that meld naturally into a variety of home styles by fusing modern ideas with classic components. Your environment will be improved by the brand's creations, whether you want a statement piece or a subtle accent.
Customization and Bespoke Services
Heathfield & Co is aware that every area is different and has specific needs. The brand provides unique services and customization choices to accommodate different customer requirements. In order to realise their ideals for lighting, they work closely with customers, architects, and interior designers. The production of unique pieces that flawlessly match the overall design idea of every area is made possible by this personalised approach. Providing superb customer service is a top priority for Heathfield & Co. in addition to producing excellent products. From product selection to installation, their skilled and caring staff is committed to supporting clients at every step. With their extensive knowledge, they offer insightful advice to make sure the lighting solutions selected are perfectly in line with the client's vision.
Sustainability and ethical behaviour
Heathfield & Co. understands the value of sustainability and ethical behaviour. By using environmentally friendly production techniques and properly sourcing resources, the brand aims to reduce its environmental impact. They maintain high standards to guarantee that their lighting fixtures are both aesthetically pleasing and consistent with sustainable principles, making them a wise choice for customers who care about the environment. In summary, Heathfield & Co. has made a name for itself as a prominent name in the field of custom lighting designs. They have gained the respect of designers, architects, and homeowners alike with their unwavering dedication to high-quality workmanship, creative design, and individualised services. Their wide selection of products, focus on detail, and commitment to customer satisfaction make them