Circa Lighting Review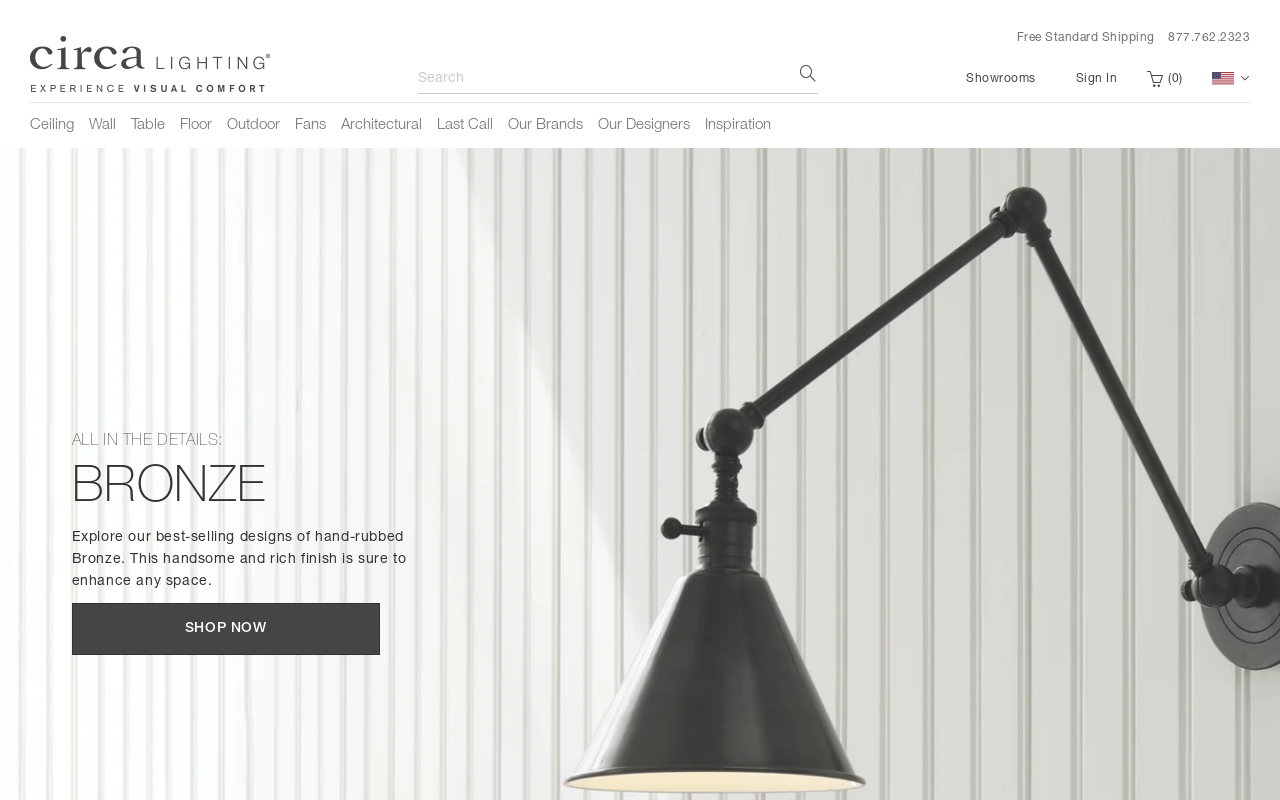 Introduction
Lighting is important in producing a comfortable and visually pleasant environment. A well-known lighting company, Visual Comfort, offers a wide selection of excellent lighting designs that can turn any area into a compelling and welcoming setting. Visual Comfort offers a wide variety of high-quality lighting fixtures to suit all tastes and styles, from breathtaking chandeliers to attractive wall sconces. In this evaluation, we examine Visual Comfort's offerings, looking at their product line, design ethos, and general quality.
Product Selection
Visual Comfort specialises in offering a wide variety of lighting alternatives, making sure there is something to fit every preference and setting. Their catalogue has a lot of options, whether you're seeking for conventional or modern styles. Each product, including the ceiling lights, pendants, and chandeliers as well as the table lamps, floor lamps, and wall sconces, oozes quality and attention to detail. The partnership of Visual Comfort with well-known designers and architects is one of the unique characteristics of their product line. In collaboration with industry heavyweights like Kelly Wearstler, Thomas O'Brien, and Alexa Hampton, they have created a unique line of lighting fixtures that expertly meld practicality with creative flair. By working together, Visual Comfort is able to stay on the cutting edge of design trends while giving clients access to the newest and most fashionable lighting alternatives.
Design Principles
Visual Comfort bases its design principles on the idea of producing lighting fixtures that are not only useful but also improve the overall aesthetics of a room. Each piece is painstakingly made with attention to every last detail, producing timeless and aesthetically pleasing designs. Visual Comfort offers designs that can perfectly match any interior style, whether you like a traditional, vintage-inspired chandelier or a sleek, modern floor lamp. The company places a strong emphasis on the value of high-quality components and expert craftsmanship. The lighting fixtures are constructed from high-quality components like hand-blown glass, solid brass, and stone. Because of their dedication to excellence, Visual Comfort products not only look amazing but also withstand the test of time.
Visual Comfort takes great satisfaction in offering lighting fixtures of the highest quality and durability. The company carefully chooses its materials and works with knowledgeable craftspeople to create fixtures that are dependable and long-lasting. Visual Comfort upholds its reputation for excellence by adhering to strict quality control procedures. The fittings are made to be beautiful while standing up to the rigours of regular use. Whatever the product, Visual Comfort makes sure it is made to last, whether it is a delicate crystal chandelier or a strong outdoor lantern. Customers may buy with confidence knowing that their purchase of a Visual Comfort lighting fixture will give them years of dependable and enticing illumination.
User Experience
Customers may easily explore the wide product catalogue on the Visual Comfort website thanks to its user-friendly interface. Customers can make educated judgements thanks to the website's thorough product descriptions, specifications, and high-resolution photos. The website also features inspiration galleries and a design resource section that offer practical advice and suggestions for integrating Visual Comfort lighting into various settings. Buying from Visual Comfort is a smooth process. The company has an online and offline network of authorised dealers, guaranteeing that their items are accessible. Any questions or complaints can be quickly addressed by customer care, thereby enhancing the overall shopping experience.
Conclusion
By continually producing stunning lighting designs that improve the ambiance of any room, Visual Comfort has become a dominant brand in the lighting sector. Visual Comfort has established itself as a top choice among interior designers, homeowners, and architects thanks to their broad selection of products, meticulous attention to detail, and dedication to quality. If you're looking for a solution that combines excellent beauty and functionality, Visual Comfort has what you need, whether you want a statement chandelier for your opulent entrance or a sleek table light for your bedtime. Experience the transformative power of beautiful lighting by using Visual Comfort to illuminate your home.