Eichholtz Review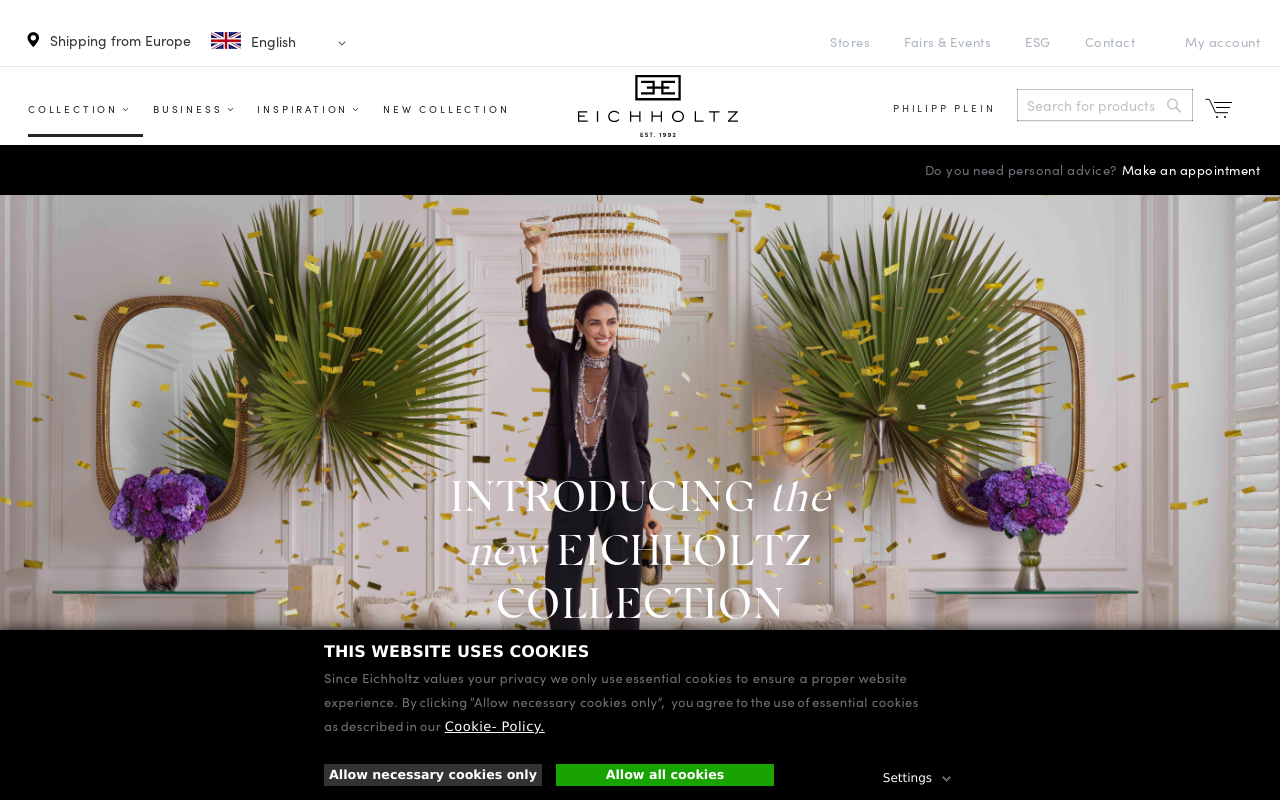 Introduction
Lighting is important when it comes to transforming a space into a classy and sophisticated environment. A famous name in interior design, Eichholtz offers a gorgeous selection of lighting fixtures that flawlessly blend practicality and immaculate aesthetic. Eichholtz Lighting is a brand that offers great quality and style, whether you're wanting to add a dash of glitz to your home or develop a chic atmosphere in a business setting.
Aesthetics and Design
Eichholtz Lighting is distinguished by its dedication to excellent aesthetics and classic design. Each lighting fixture is painstakingly made with attention to every last detail, expressing the ideal harmony between traditional elegance and modern appeal. Every item in their collection emits an air of grandeur and sophistication, whether it is a wall sconce, a table lamp, or a chandelier. The brand creates lighting designs that are both appealing and adaptable by skillfully fusing traditional features with current inspirations.
Excellence in Craftsmanship
Eichholtz takes great pride in the calibre of its work. To ensure durability and lifespan, their lighting fixtures go through rigorous production procedures and are manufactured from quality materials. The firm works with knowledgeable craftspeople who have a strong understanding of their trade to create goods that are not only aesthetically pleasing but also made to last. Every element of their lighting fixtures, from the perfect finishes to the accuracy of the construction, demonstrates their attention to detail.
Lighting Options
Eichholtz Lighting offers a variety of lighting options to accommodate various tastes and fashions. Their selection includes something to fit every area and function, whether you're looking for a statement piece for a stately lobby or a delicate accent light for a cosy reading nook. The company offers a wide range of wall sconces, floor lamps, table lamps, floor lamps, pendant lights, and chandeliers. You can choose the ideal lighting fixture to match with your interior decor because each category features a wide range of design alternatives.
Versatility and Adaptability
Eichholtz Lighting stands out for its versatility and capacity to accommodate different interior design aesthetics. Their lighting fixtures fit into any design concept, regardless of whether your taste is more classic, modern, or eclectic. The wide variety of finishes and materials offered speak to the brand's adaptability. Eichholtz offers a variety of alternatives that let you tailor your lighting fixtures to meet your preferred mood, from glistening crystal embellishments to sleek metallic surfaces. A fluid and user-friendly navigation experience is provided when using the Eichholtz website. It is simple to browse through the various alternatives and narrow down your search by design, size, finish, and price range thanks to the collection's excellent categorization. A complete description of the fixture, including its dimensions, components, and technical specs, may be found on each product page. You can see the lighting fixtures in high-resolution photos from all sides, giving you a close-up glimpse of the excellent craftsmanship.
Customer Support
Eichholtz is renowned for its dedication to delivering excellent customer service. The company places a high priority on giving its customers outstanding service, making sure that their experience is flawless from browsing to making a purchase and beyond. Their team of qualified experts is accessible to help with any questions or issues, enabling you to choose lighting options with confidence. Eichholtz also provides effective shipping and delivery services to make sure that your chosen lighting fixtures reach on time and in good condition. Eichholtz Lighting is the epitome of style, sophistication, and superior quality. The company has made a name for itself as a pioneer in the field of interior lighting design because to their beautiful collection of lighting fixtures. Eichholtz offers a wide selection of lighting options that may be used to decorate both residential and commercial projects and cater to a variety of tastes and aesthetic preferences. They stand out for their dedication to classic design, fine craftsmanship, and client pleasure. Visit the Eichholtz Lighting website to learn more about how to create lit works of art in your environments.