CTO Lighting Review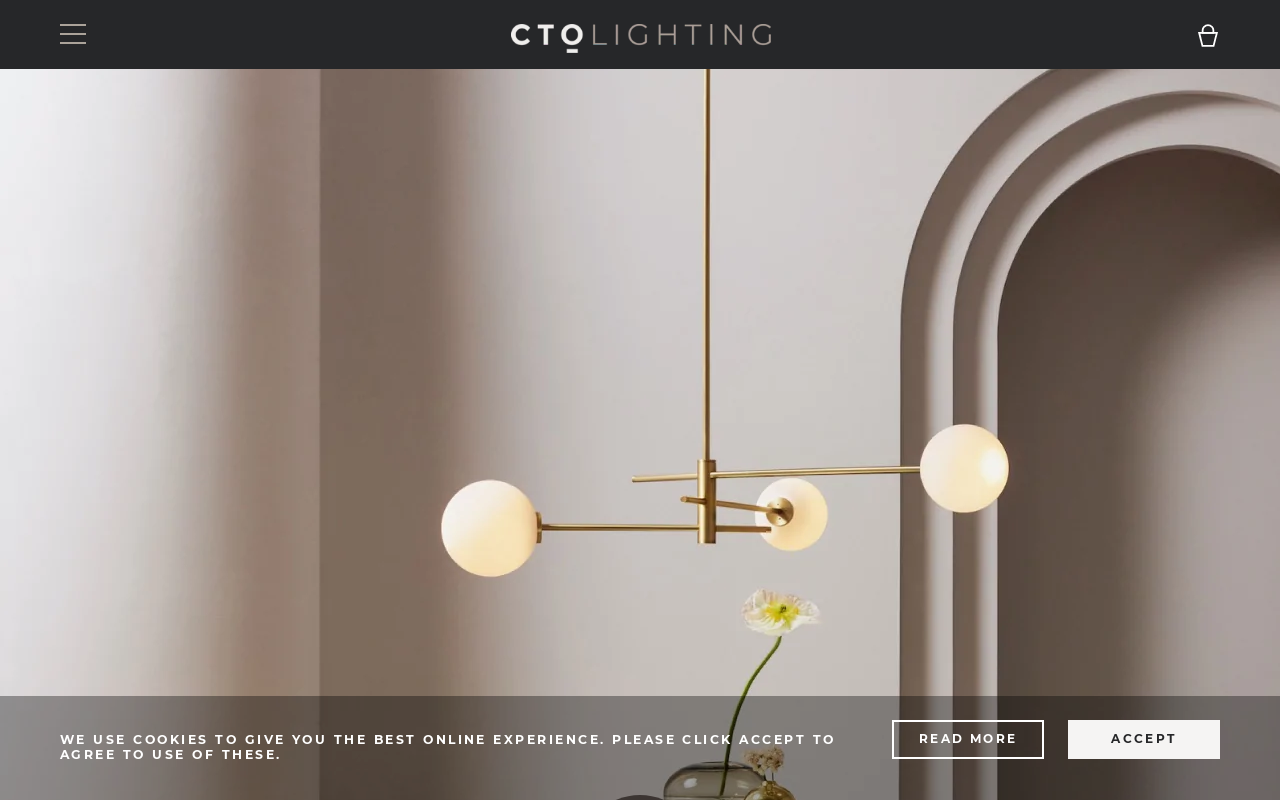 Introduction
A wonderful lighting fixture that combines a beautiful appearance with useful lighting qualities is the CTO Lighting Torres Uplighter. The Torres Uplighter is a monument to the skill of CTO Lighting, a renowned British lighting manufacturer known for its dedication to superb craftsmanship and avant-garde design. We shall examine the Torres Uplighter's attributes, aesthetic components, and practicality in this in-depth analysis, emphasising its adaptability in enriching any environment with its warm and welcoming illumination.
Design and Construction Quality
The elegant design of the CTO Lighting Torres Uplighter is one of its most notable qualities. The uplighter demonstrates the brand's commitment to producing visually attractive lighting fixtures because it is made with painstaking attention to detail. The Torres Uplighter has a sleek and modern appearance, with a thin metal stem that gracefully rises from a firm base. When lit, the exquisite hand-blown glass shade on the stem emits a gentle, diffused light. Modernity and classic sophistication are harmoniously balanced by the use of metal and glass materials.
The Torres Uplighter is exceptionally well made. This fixture demonstrates CTO Lighting's commitment to employing premium components, for which the company is well known. Because the metal parts are sturdy and long-lasting, stability and longevity are guaranteed. The hand-blown glass shade is expertly made, and the immaculate finish it achieves adds to the fixture's attractiveness. The Torres Uplighter is a true masterpiece because of the meticulous attention to detail and expert craftsmanship.
Performance and Function
The CTO Lighting Torres Uplighter is functionally versatile and adaptable to a range of lighting requirements. The light is directed upward by the uplighter design, which produces a cosy, ambient glow that subtly lights the area. This makes it a great option for establishing a warm and welcoming ambiance in living rooms, bedrooms, or even public areas like restaurant lobbies or hotel lobbies. The Torres Uplighter has a dimmable feature that enables you to change the light's intensity to meet your preferences and requirements. The adjustable capability means that the lighting can be adjusted to your desired ambiance, whether you choose a soft, delicate glow for peaceful evenings or a brighter illumination for reading or working.
Installation and Usage Simplicity
The CTO Lighting Torres Uplighter is simple to install and use. The uplighter has a solid base that gives it stability and ensures that it will stand firmly wherever it is positioned. The fixture's thin design enables it to blend in without standing out, whether in contemporary, minimalist, or even more classic settings. The uplighter is lightweight and simple to transfer into any desired position. The Torres Uplighter has an easy-to-use on/off switch that is conveniently situated on the stem. You may easily change the light output to suit your preferences by using a compatible dimmer switch to regulate the dimming feature.
Conclusion
To sum up, the CTO Lighting Torres Uplighter is a genuinely excellent lighting fixture that combines a sophisticated aesthetic with top-notch construction and a wide range of usable features. The Torres Uplighter is exquisite in every way, from its streamlined, modern design to its hospitable, warm illumination. The perfect design and construction quality of this fixture demonstrate CTO Lighting's dedication to excellence. The Torres Uplighter is a wonderful addition to any interior design plan, whether it is utilised to improve the ambience of a commercial area or to create a cosy atmosphere in a domestic setting.
The Torres Uplighter gives versatility to diverse lighting demands and is simple to use, enabling you to effortlessly create the desired mood and ambiance. The CTO Lighting Torres Uplighter is a wise choice if you're looking for a lighting solution that skillfully blends form and function. By making an investment in the CTO Lighting Torres Uplighter, you can allow your area be transformed into a refuge of beauty and sophistication thanks to its cosy glow and sophisticated design.