Strato Italy Review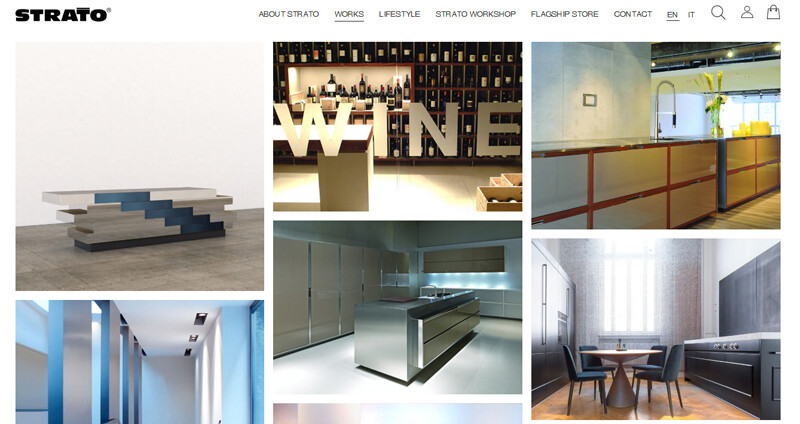 Introduction
The stunning Sculptural Low Cabinet by Riflessi is offered by Strato Italy, a leading supplier of opulent furniture and interior design solutions. We will examine the gorgeous design, exceptional functioning, and superb craftsmanship that make this item a true masterpiece in our in-depth assessment. The Sculptural Low Cabinet is sure to fascinate your senses whether you are a design enthusiast, a collector of exquisite furniture, or simply trying to improve the beauty of your living area.
Design and Aesthetics
The Riflessi Sculptural Low Cabinet is a stunning example of how to combine modern design with traditional beauty. This cabinet's clean lines, elegant curves, and minimalist shape ooze refinement as a result of its painstaking attention to detail. A sense of luxury is added to any interior setting by the use of high-quality materials, such as premium wood and tasteful metal accents. The cabinet's balanced proportions and seamless integration of storage options beautifully display the harmonic union of form and function.
Storage and Usability
The Sculptural Low Cabinet offers outstanding usability in addition to its visually arresting form. The cabinet has a number of roomy compartments and drawers that were carefully planned to hold various goods and keep organisation. You may store and exhibit your prized items, including books, collectibles, dinnerware, and entertainment systems, using the adaptable storage solutions. With an emphasis on utility, the cabinet offers simple access to your possessions while preserving a tidy appearance.
Quality and craftsmanship
Strato Italy and Riflessi are well known for their attention to superb craftsmanship, and the Sculptural Low Cabinet is proof of this commitment. Handcrafted with great care and attention to detail, each cabinet is made by expert artisans. The use of high-quality materials guarantees a piece's durability and longevity in addition to its great visual appeal. This cabinet's exquisite quality is demonstrated by its smooth joinery and perfect finishes, making it a wise investment that will last the test of time.
Versatility and Customization
The Sculptural Low Cabinet's versatility is one of its most impressive features. Regardless of whether you favour a contemporary, modern, or eclectic design, it adapts to several interior styles without difficulty. The cabinet's simple and classic design acts as a blank slate, allowing you to personalise it anyway you like. With the variety of customization options available from Strato Italy, including finishes, colours, and hardware, you can design a completely unique piece that blends in with your existing decor and embodies your individual style.
Integration and Visual Impact
The Sculptural Low Cabinet transforms any space into a fascinating focal point while still providing useful storage. It is a stunning work of art with a commanding presence thanks to its sculptural form and superb design. By putting this cabinet in your living room, dining room, or corridor, you quickly improve the room's aesthetics and infuse it with a sense of refinement and luxury. Its presence adds to the mood of your home by exuding a feeling of grandeur while maintaining a subtle elegance. The Sculptural Low Cabinet by Riflessi is a genuinely unique piece of furniture that blends enduring style, top-notch usability, and superb craftsmanship, as shown by Strato Italy. This cabinet goes beyond simple usefulness and transforms into a work of art that improves any interior setting thanks to its attractive design, adaptable storage options, and configurable features. Purchasing the Sculptural Low Cabinet is an investment in your home's aesthetic appeal and opulence as well as a purchase of opulent furnishings. Get lost in the realm of elegant design with Strato Italy and discover the Sculptural Low Cabinet by Riflessi's eternal attractiveness.