Snaidero Review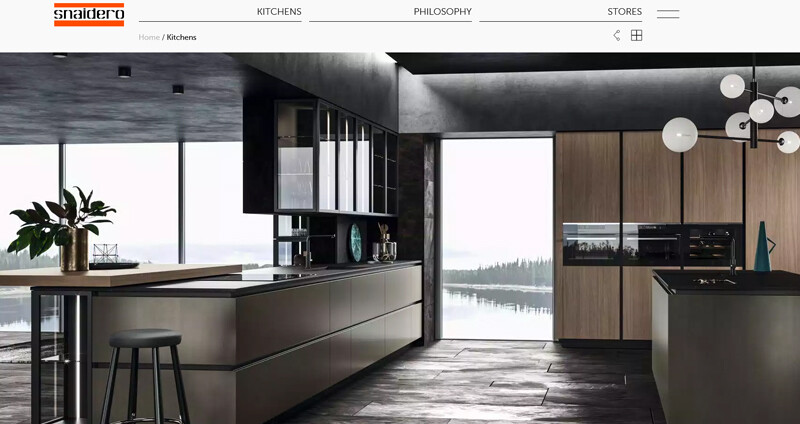 Introduction
Leading Italian company Snaidero is well known for its amazing kitchen designs that expertly meld fashion, creativity, and usability. Snaidero has a long history that spans more than 70 years, and throughout that time, the company has continuously pushed the frontiers of kitchen design, producing rooms that are not only aesthetically beautiful but also functional and suited to the requirements of contemporary households. We will delve into Snaidero's offerings in this in-depth study, investigating their selection of products, materials, technologies, and design solutions.
Elegant Italian Design
Snaidero takes great pleasure in its adherence to the traditions of Italian design, fusing sophistication and elegance into every kitchen they build. Their designs exhibit a timeless yet modern style and are distinguished by clean lines, minimalistic aesthetics, and attention to detail. Snaidero offers a wide range of customisation possibilities, enabling homeowners to express their unique taste and build a kitchen that truly stands out. These options range from sleek and shiny surfaces to warm and natural textures.
Innovative Materials
The outstanding quality of the materials used in Snaidero kitchens is one of their defining characteristics. The company uses cutting-edge technology in conjunction with traditional craftsmanship to provide kitchen surroundings that are long-lasting, practical, and aesthetically attractive. Snaidero makes sure that their materials appear great and last a long time, using only the best hardwoods, laminates, and lacquers. Additionally, their use of eco-friendly products and procedures demonstrates their dedication to sustainability, making their kitchens a green option for homeowners.
Cutting-Edge Technologies
Snaidero uses cutting-edge technologies to improve the performance and usefulness of their kitchen designs. They incorporate cutting-edge amenities like modern appliances, clever storage options, and integrated smart home systems. Snaidero's kitchens feature seamless appliance integration and simple interfaces that make daily jobs easier. They are created to adapt to the changing needs of homeowners. Snaidero makes sure that their kitchens embrace the most recent innovations to enrich the cooking and dining experience, whether it's a high-performance induction hob or a smart refrigerator with touch-screen controls.
Personalised Solutions
Snaidero provides individualised solutions to build completely customised kitchens because they understand that every homeowner has different preferences and needs. Their talented design staff collaborates closely with customers to fully comprehend their lifestyle, practical requirements, and aesthetic choices. Snaidero creates specialised designs through a collaborative process that maximise storage, make the most of available space, and produce a seamless flow throughout the kitchen. Each kitchen is a perfect representation of its owner thanks to Snaidero's personalised approach, which includes ergonomic layouts and clever lighting options.
Exceptional Service
Snaidero's dedication to quality goes beyond the creation of beautiful kitchens. From the initial consultation to installation and post-sale support, the business offers great customer service. Homeowners are guided through each process by their skilled and amiable personnel, ensuring a simple and delightful experience. Snaidero has established a reputation as a reliable partner in the design of dream kitchens thanks to their attention to detail, timeliness, and commitment to customer happiness. Snaidero is a brand that creates remarkable kitchens for contemporary homes by fusing cutting-edge technologies, high-end materials, and customised solutions with the rich Italian design tradition. They stand out in the sector thanks to their dedication to quality, sustainability, and client happiness. Snaidero offers a variety of styles and customization possibilities to fit your style and demands, whether you're searching for a modern kitchen or a cosy, inviting area. Snaidero remains a top option for customers looking for a genuinely spectacular kitchen experience thanks to their inventive approach and attention to detail.