Porta Romana Review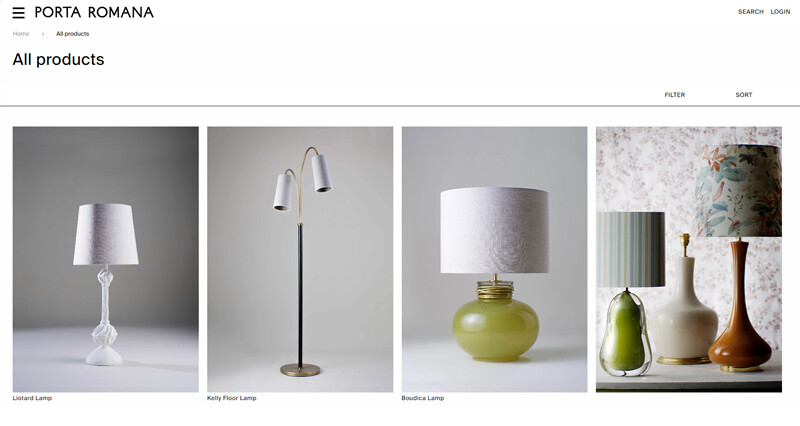 Introduction
In the world of home goods, Porta Romana is a prestigious brand with an outstanding reputation. They provide a wide selection of furniture, lighting, and accessories to turn any living area into a refuge of elegance and refinement, with a focus on luxury craftsmanship and distinctive design. In this thorough analysis, we dig into the world of Porta Romana and examine the outstanding products that have captured aficionados of interior design all around the world.
Product Selection and Design
The Porta Romana line is absolutely captivating. Each piece, from eye-catching lighting fixtures to painstakingly constructed furniture, oozes refined artistry and immaculate attention to detail. The company expertly combines traditional craftsmanship with modern aesthetics, creating a seamless synthesis of traditional and contemporary design components.
The Furniture Collection
There is something to fit every taste and interior theme in the Porta Romana furniture collection, which includes a wide variety of styles. Each piece, from sleek, minimalist styles to ornately carved standout pieces, embodies the brand's dedication to producing furniture that is not only beautiful to look at but also durable and functional. No matter what kind of furniture you're looking for—a plush sofa, a chic dining table, or an eye-catching accent chair—Porta Romana has an excellent collection that will take your home's interior design to the next level. The Porta Romana lighting series is a real monument to their skill in designing beguiling lights. Their lighting fixtures range from stunning table lamps to opulent chandeliers and are made to be both practical and beautiful. The company uses an array of materials, such as hand-blown glass, polished metals, and delicate ceramics, to create a compelling collection that subtly improves any setting. Your living spaces will be inspired and brilliantly illuminated by Porta Romana's lighting collection, whether you like a subtle, ambient glow or a strong statement piece.
The Accessories Collection
Porta Romana offers a beautiful selection of accessories to add the ideal finishing touches to your home design in addition to furniture and lighting. Their accessories seamlessly juggle form and function, from beautiful vases and candleholders to gorgeous mirrors and sculptures. These accents, which are made with the same rigorous attention to detail as their larger pieces, bring your living areas' aesthetics together.
Quality and Craftsmanship
One of Porta Romana's distinguishing qualities is their everlasting dedication to unrivalled quality and craftsmanship. Each piece is painstakingly made by talented artisans who are naturally passionate about what they do. Due to the brand's commitment to employing only the highest-quality materials, each piece is not only aesthetically gorgeous but is also made to last. If you want to surround yourself with enduring beauty and appreciate great craftsmanship, consider purchasing Porta Romana furniture or lighting.
Customer service
Porta Romana is aware of the significance of offering great customer service. Their website is easy to use, has simple navigation, and offers thorough product descriptions to aid clients in making informed choices. Their customer service staff is also competent, accommodating, and dedicated to achieving customer satisfaction. Porta Romana works to make the entire process easy and fun, from the minute you browse their website until the delivery of the items you've selected.
Conclusion
Porta Romana is a company that masterfully fuses gorgeous design, first-rate craftsmanship, and unmatched quality. They provide a wide range of solutions to improve your living spaces with a compelling assortment that includes furniture, lighting, and accessories. Porta Romana provides items to suit every taste and style, whether you're looking for a statement piece or understated touches. Enter the enchanted world of Porta Romana, and let their timelessly unique masterpieces transform the look of your house.