Masiero Review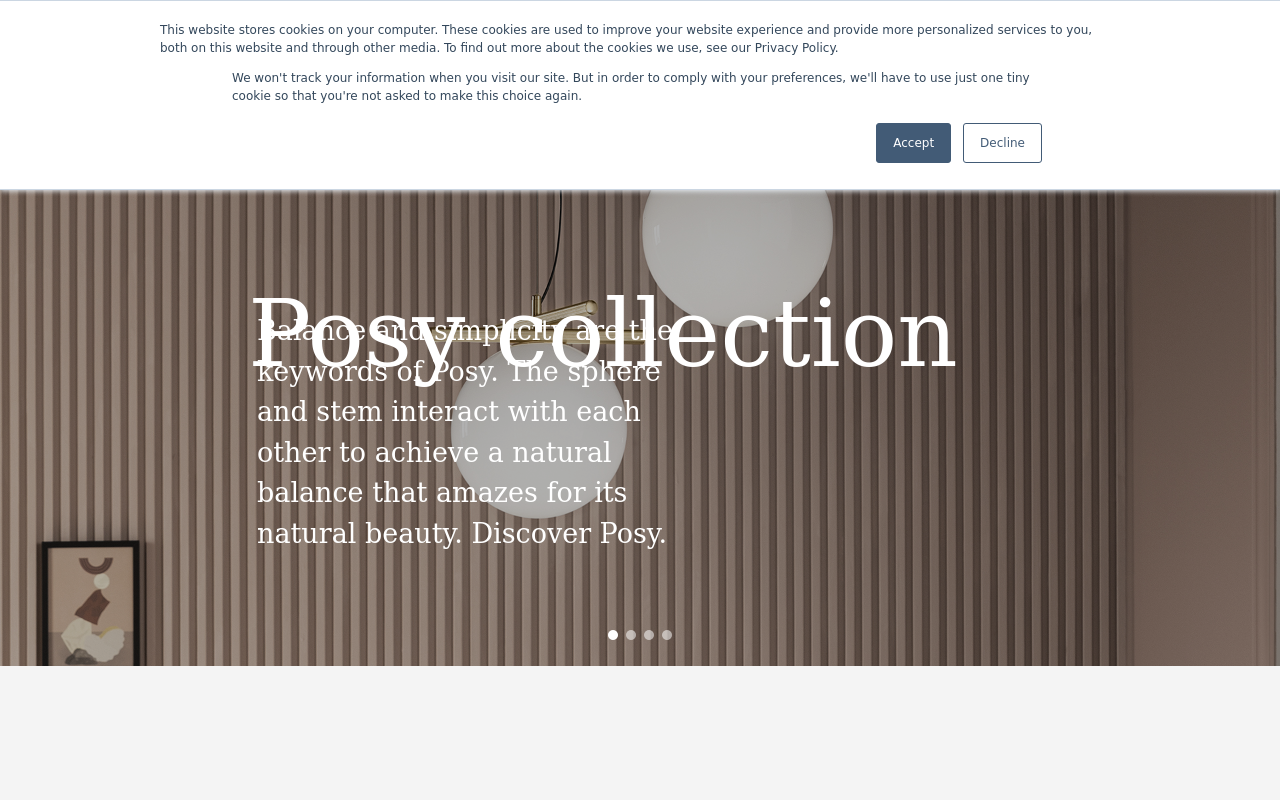 Introduction
The choice of lighting fixtures, furniture, and home decor items is crucial when it comes to creating an opulent and alluring atmosphere in your living space. With its flawless craftsmanship and cutting-edge designs, Masiero Group, a prestigious name in interior design, has been revolutionising the sector. In this assessment, we examine the core values of Masiero Group, their wide selection of products, their dedication to quality, and the distinctive experience they provide to discerning clients.
Heritage and craftsmanship
Masiero Group takes great satisfaction in its long history and steadfast dedication to quality workmanship. With more than 40 years of expertise, the company has mastered the art of producing furniture and lighting fixtures that are not only useful but also beautiful. Each piece is painstakingly made by expert craftspeople who have a thorough understanding of old methods mixed with modern sensibilities. Every product the Masiero Group offers demonstrates this fusion of innovation and workmanship.
Impressive Product Range
Masiero Group provides a wide and comprehensive product selection that takes into account varied aesthetic and design preferences. The centrepiece of their collection, lighting fixtures come in a variety of designs, from traditional and elegant to contemporary and avant-garde. Masiero Group provides something to suit every taste, whether you're seeking for stunning chandeliers, eye-catching pendant lights, glitzy wall sconces, or elegant table lamps. The Masiero Group offers a beautiful assortment of furniture and housewares in addition to lights. Their range flawlessly combines usefulness with creative flair, from exquisitely crafted chairs and sofas to intriguing mirrors and decorative items. Each piece has been carefully created to bring harmony and sophistication into your house.
Innovative Design
Masiero Group's dedication to innovative design is one of its distinguishing qualities. They constantly push the limits of creativity and make use of new technology and materials to produce innovative items that consumers will love. Masiero Group continually produces designs that enthral and excite, whether it's experimenting with unorthodox shapes, discovering uncommon materials, or using cutting-edge lighting technology.
Uncompromising Quality
Masiero Group places a high priority on quality, which penetrates every element of their products. The brand ensures durability, longevity, and an opulent feel by using the best materials available worldwide. They pay close attention to every last detail, and their strict quality control procedures ensure that every product is up to the highest standards of perfection. You can be sure that every thing you purchase from the Masiero Group is a work of art that will stand the test of time.
Customization and customised Services
Recognising the individuality of each venue, Masiero Group provides customization and customised services to meet client preferences and particular project needs. To realise its clients' dreams, the company's skilled designers and craftspeople work directly with them. Masiero Group guarantees a customised experience that reflects your taste and improves your living area, whether it involves customising an existing design to fit a specific place or producing a fully original piece.
Global Presence
Masiero Group has made a name for itself as a top brand in the fields of luxury lighting and interior design by having a presence all over the world. Prestigious residential developments, hotels, resorts, and commercial buildings decorate the world with their products. Their dedication to excellence and capacity to produce classic works that speak to individuals from various cultures and backgrounds have helped them gain recognition on a global scale. Masiero Group is a company that embodies the ideal fusion of luxury, innovation, and workmanship. Every design aficionado can find something they love in their wide selection of furniture, lighting fixtures, and home goods. Masiero Group is a true industry legend thanks to its everlasting dedication to quality, love of cutting-edge design, and individualised approach to customising. Masiero Group is unquestionably a business worth investigating if you're looking to enhance your living area with beautiful, timeless pieces of art.