Lago Review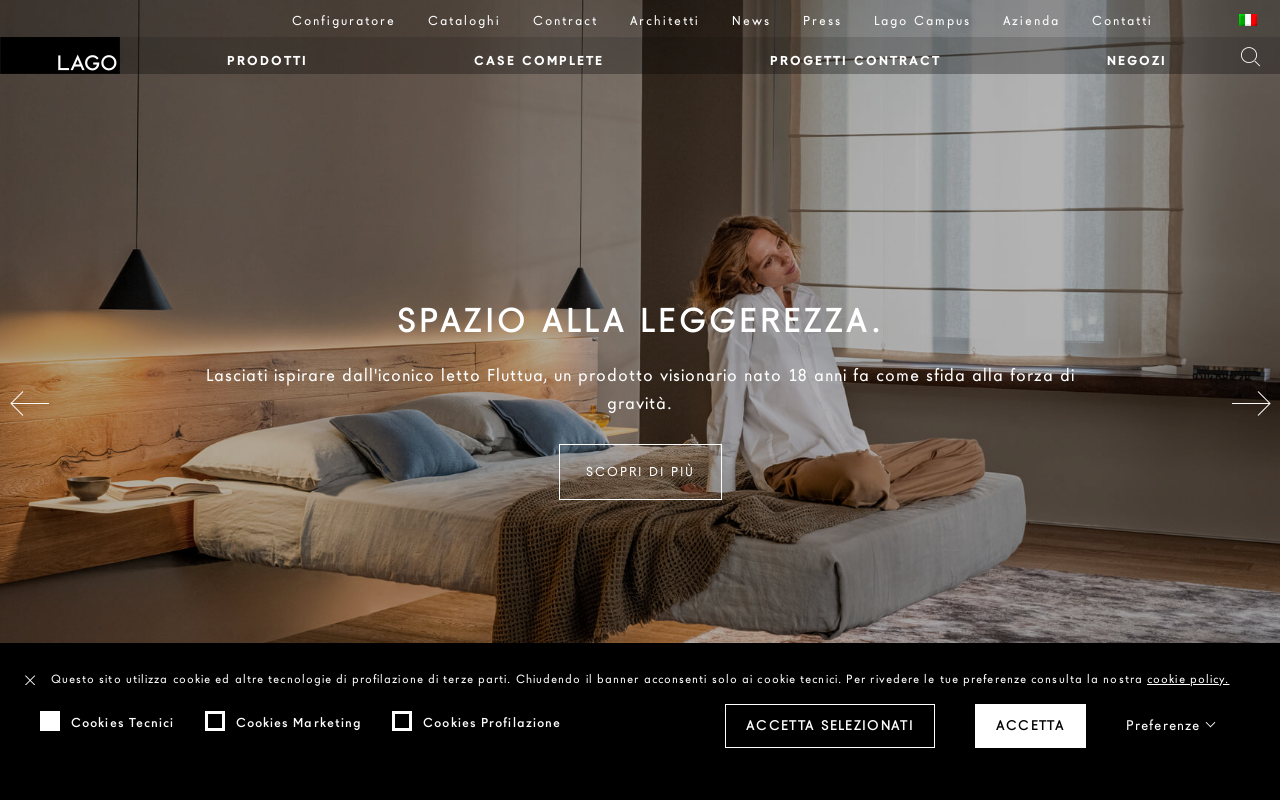 Introduction
Lago has established itself as a name linked with creativity, excellence, and aesthetic appeal in the field of kitchen design. With a dedication to fusing functionality, elegance, and modern style, Lago Kitchen offers a wide variety of kitchen solutions that enrich the cooking experience while fostering a harmonious living environment. In this in-depth analysis, we will go into the brand's products, examining its design ethos, materials, craftsmanship, and the distinctive features that make them stand out.
Design Principles
Lago Kitchen takes pride in its rigorous design principles, which allow aesthetics and utility to live in perfect harmony. Because the company's designs effortlessly combine beauty and usefulness, they convey the idea that the kitchen is the centre of every home. Lago's designs are distinguished by their clear lines, simple silhouettes, and emphasis on maximising organisation and storage. Lago has a broad selection of styles to fit a variety of tastes and preferences, whether you like a modern, contemporary, or classic kitchen style.
Craftsmanship and Materials
Lago Kitchen's dedication to excellence is apparent in the selection of materials utilised in their products. To ensure sturdiness and robustness, they carefully choose premium metals, woods, and other strong materials. By combining ancient methods with cutting-edge technology, the brand's talented artisans bring these materials to life and provide kitchen solutions of extraordinary quality and accuracy.
Product Selection
Lago Kitchen provides a wide selection of goods to cover all aspects of the kitchen. Every component, from the cabinets and countertops to the islands, tables, and chairs, has been carefully designed and manufactured to create a unified and practical setting. Due to the brand's modular design, customers can customise their kitchens to meet their specific requirements and tastes. Each customer can find the ideal set of components to make their kitchen a genuinely unique area thanks to Lago's wide selection of products.
Innovation and technology
By adding cutting-edge technology into its products, Lago Kitchen maintains its position at the forefront of design innovation. The company embraces smart solutions, incorporating elements like touch-sensitive surfaces, motion-activated lighting, and cutting-edge appliances. These cutting-edge innovations improve the kitchen's use and convenience, making cooking and entertaining a smooth and delightful experience. Lago stands out as a company that consistently pushes the limits of what is possible in kitchen design thanks to their dedication to technology-driven design.
Initiatives to Protect the Environment
Lago Kitchen is committed to eco-friendly methods in addition to design and usability. The company is aware of the significance of reducing its environmental impact and actively seeks out eco-friendly alternatives. Lago uses eco-friendly materials, employs energy-efficient manufacturing techniques, and promotes ethical waste management. Customers can trust that when they choose Lago Kitchen, they are making a purchase from a company that values sustainability and moral behaviour. Customer satisfaction is a top priority for Lago Kitchen, and their dedication to excellence extends to their customer service. Lago's team of skilled experts guarantees a flawless and tailored experience from the initial consultation to the last installation. The company's focus on the little things and commitment to exceeding customers' expectations have given them a reputation for providing superior service.
In conclusion, Lago Kitchen is a company whose kitchen designs skillfully blend innovation, usability, and elegance. Lago has solidified its position as a leader in the sector with their precise attention to detail, dedication to high standards of craftsmanship, and broad selection of products. Lago offers a wide range of customizable options to fit your interests, whether you're trying to design a contemporary, modern, or classic kitchen. You may make your kitchen into a beautiful environment that is also intended to improve your culinary experience by selecting Lago Kitchen. Lago Kitchen is the industry leader in kitchen design, focusing on sustainability and providing excellent customer service.