Il Pezzo Mancante Review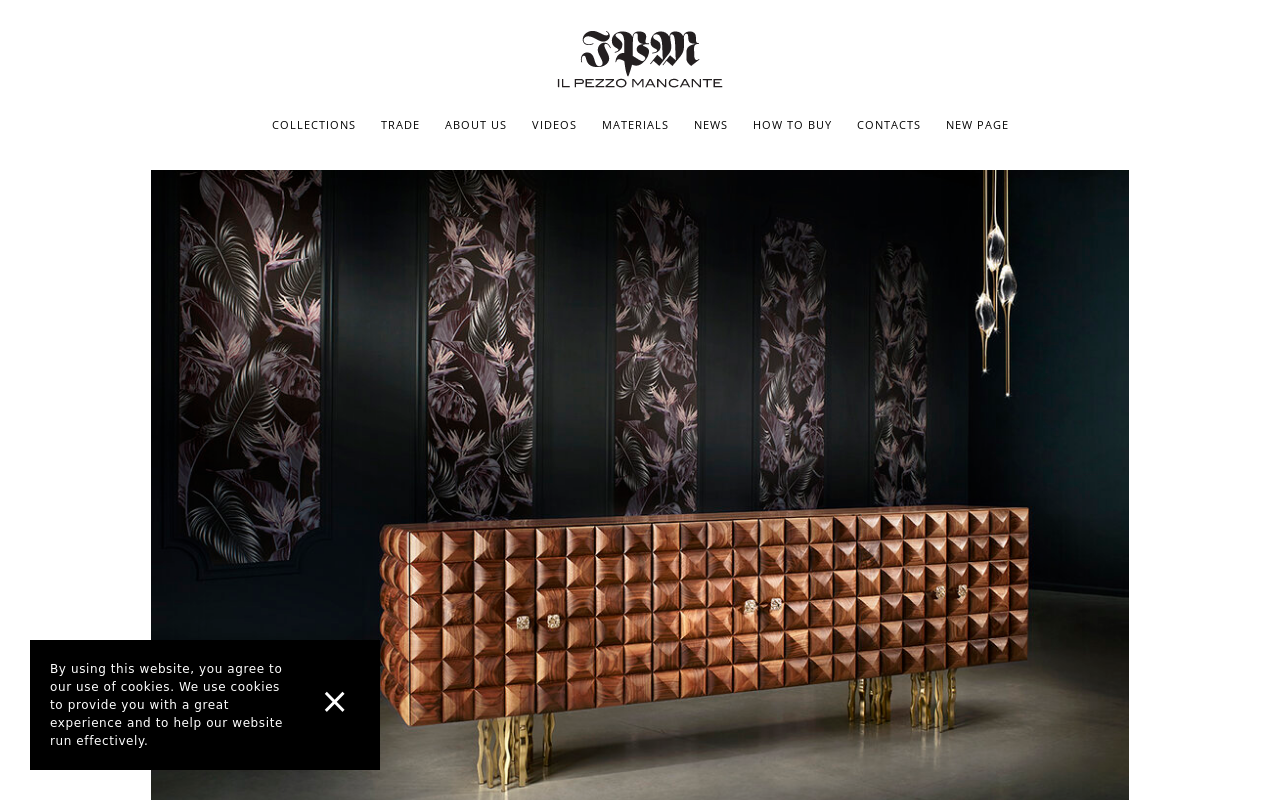 Introduction
Il Pezzo Mancante is a prestigious company that has made a name for itself in the world of opulent furniture and lighting. Il Pezzo Mancante offers a variety of handcrafted Italian furniture items that exemplify elegance, functionality, and timeless design. The company is dedicated to sustainability, workmanship, and attention to detail.
Beautiful Collections
The furniture and lighting collections offered by Il Pezzo Mancante are stunning examples of the company's unwavering dedication to excellence and artistry. Exceptional works that radiate beauty and sophistication are the product of experienced artisans' attentive design and construction of each piece. Tables, chairs, cabinets, and storage options are among the numerous items in the furniture collection. Il Pezzo Mancante offers an astonishing range of solutions to fit diverse interior designs and preferences, whether you're wanting to arrange your living room, dining area, bedroom, or office. The brand offers a wide range of options that satisfy picky customers, from sleek and modern styles to more traditional and rustic looks.
Il Pezzo Mancante's lighting line is equally impressive, featuring gorgeous chandeliers, pendant lights, table lamps and wall sconces that deftly combine art and utility. With their warm illumination and distinctive design components, the brand's lighting fixtures are made to provide charm to any setting. Il Pezzo Mancante provides something to meet any lighting need, whether you're looking for a statement piece for a big lobby or a discreet accent light for a cosy corner.
Outstanding Craftsmanship
Il Pezzo Mancante is known for its uncompromising dedication to quality craftsmanship. To ensure the finest quality and attention to detail, each piece of furniture and lighting is handcrafted with great care. Expert craftspeople combine old methods with modern design sensibility to create furniture and lighting fixtures that are true works of art. The materials selected show the brand's dedication to quality craftsmanship. Fine sustainable materials, such as solid wood, metal, marble, and Murano glass, are sourced by Il Pezzo Mancante. The brand's commitment to producing items that are not only aesthetically pleasing but also strong and long-lasting is demonstrated by the incorporation of these materials.
Ingenious Designs
Il Pezzo Mancante consistently pushes the limits of design, producing intriguing, one-of-a-kind items. The company creates furniture and lighting collections with a distinctive and enduring appeal by skillfully fusing traditional aesthetics with contemporary influences. The brand's design ethos centres on fusing traditional craftsmanship with modern ideas to create a harmonious blend of the past and present. Furniture and lighting are created as a result of this mix, and they not only serve a practical purpose but also spark conversation. Il Pezzo Mancante creates aesthetically arresting and thought-provoking designs, whether it's the detailed detailing of a table or the delicate curves of a chandelier.
Sustainability
Il Pezzo Mancante takes its ecological duties seriously in a time when sustainability is crucial. The company uses environmentally friendly procedures throughout all of its production processes in an effort to reduce its negative environmental effects. Il Pezzo Mancante is dedicated to producing items that are both attractive and considerate of the environment. This includes using materials that are sustainably sourced and energy-efficient manufacturing processes.
Conclusion
Outstanding Italian furniture and lighting are produced by the business Il Pezzo Mancante, which expertly combines art, design, and craftsmanship. The company has developed a reputation for quality within the luxury furniture sector thanks to its wide range of collections, meticulous attention to detail, and dedication to sustainability. Each piece, from exquisite chandeliers to tasteful dining tables, embodies the brand's commitment to enduring elegance and unsurpassed quality. Il Pezzo Mancante is unquestionably a company worth investigating if you want to infuse your living space with a hint of Italian workmanship and class.