Ballerina Küchen Review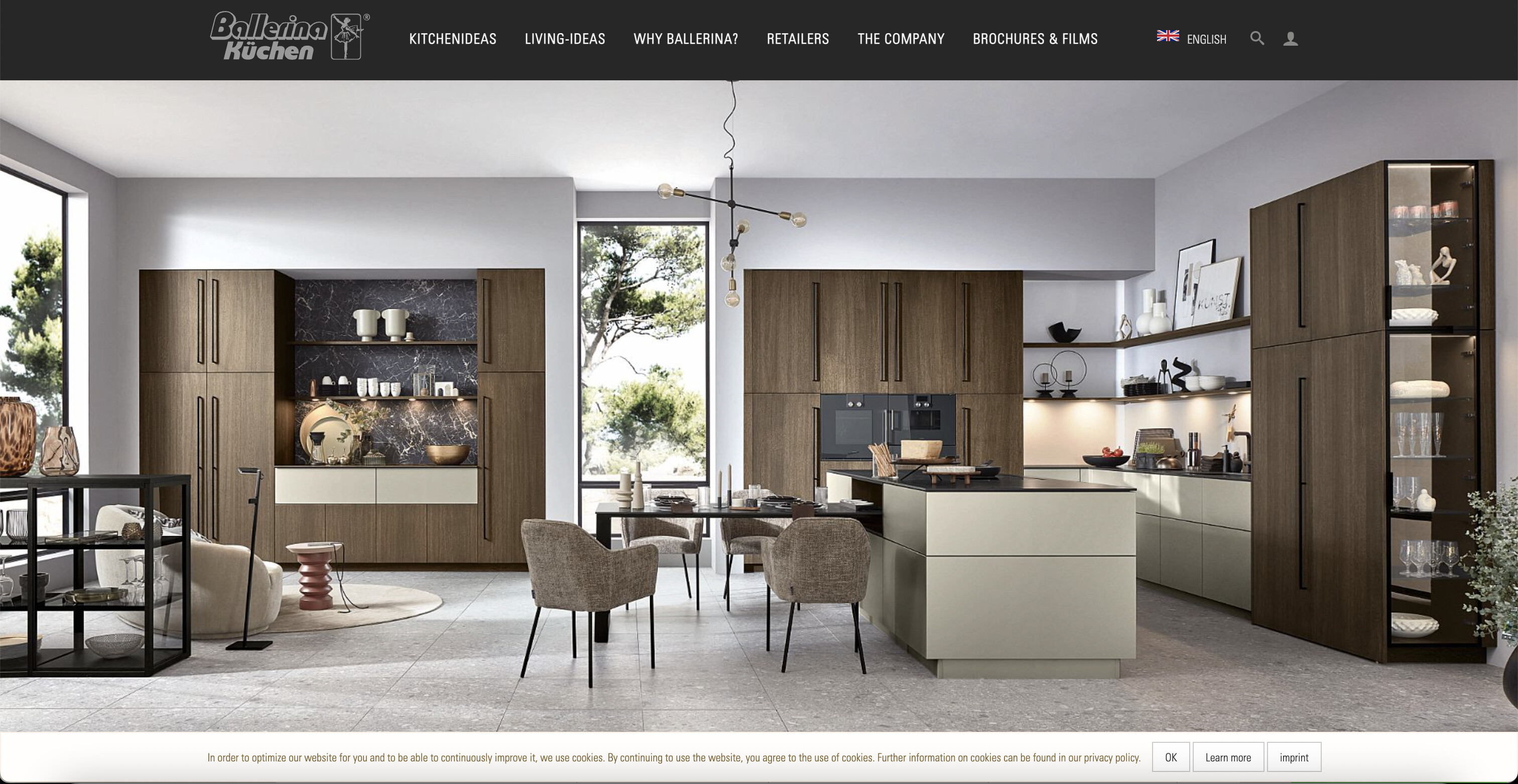 Introduction
The kitchen is now more than simply a practical room in today's modern society; it also serves as a hub where families congregate and culinary wonders are created. Ballerina Kitchens is a top brand in the field of kitchen manufacture and design because it recognises the importance of this sentiment. Ballerina has a wide variety of kitchen alternatives that may turn any kitchen into a work of art with a focus on great craftsmanship and creative solutions. In this study, we'll go into the world of Ballerina Kitchens and look at their products, service, and unique selling points.
Products Offered
Ballerina Kitchens offers a wide range of kitchen solutions that may be customised to a person's individual interests and preferences. Ballerina has styles for everyone, whether you prefer a modern, sleek look or a more classic, timeless look. They offer modular kitchen cabinets, countertops, islands, pantry systems, and accessories, all of which are expertly made.
Quality and craftsmanship
Ballerina Kitchens' uncompromising dedication to outstanding craftsmanship is at the core of all they do. High-quality materials are used to manufacture each kitchen component, ensuring longevity and durability. In order to achieve flawless finishes and exquisite craftsmanship, the business works with knowledgeable artisans who have a thorough understanding of their trade. Modern technology and creative production techniques are used by Ballerina Kitchens to produce goods that are not only aesthetically attractive but also useful and practical for everyday usage.
Design and Innovation
Ballerina Kitchens is a leader in this field, always pushing the envelope to produce genuinely exceptional kitchen solutions. Their brilliant team of designers keeps up with the most recent styles and includes cutting-edge features into their works. Ballerina Kitchens perfectly combines form and function, giving customers a fashionable yet highly functional kitchen space. This includes innovative storage options as well as the integration of cutting-edge appliances.
Options for Customization
Ballerina Kitchens provides a wide range of customization options in recognition of the fact that each homeowner has distinct preferences and needs. To ensure that each kitchen represents the unique style of its owner, they offer a wide variety of finishes, colours, materials, and hardware. Ballerina can realise your idea, adapted to your particular requirements, whether you like a minimalist monochromatic palette or a strong and vibrant design.
Environmental responsibility
Ballerina Kitchens takes pride in its dedication to eco-friendly practises in a time when environmental responsibility and sustainability are becoming more and more important. The company uses environmentally friendly materials and energy-saving manufacturing techniques to reduce its environmental impact. Ballerina's commitment to environmental responsibility encompasses every stage of the lifecycle of their products, ensuring that they are durable and able to be recycled or used again as needed.
Customer satisfaction and service
Ballerina Kitchens recognises the value of delivering exceptional customer service while also emphasising the need for customer satisfaction. Their skilled and helpful staff assists customers at every stage, from the initial consultation to the installation procedure. Ballerina's dedication to client pleasure is further evidenced by its after-sales assistance, which makes sure that clients are well taken care of long after their kitchens are completed. In conclusion, Ballerina Kitchens is a company that leads the way in kitchen design and production by providing superb craftsmanship, cutting-edge fixes, and unmatched customising possibilities. In the industry, they stand out for their dedication to client satisfaction, quality, and environmental responsibility. With Ballerina, homeowners can create culinary masterpieces in their kitchens that precisely balance aesthetic, use, and uniqueness. Ballerina Kitchens offers the knowledge and creativity to realise your vision for your ideal kitchen, whether you're looking for a contemporary masterpiece or a timeless retreat.