Tonelli Design Review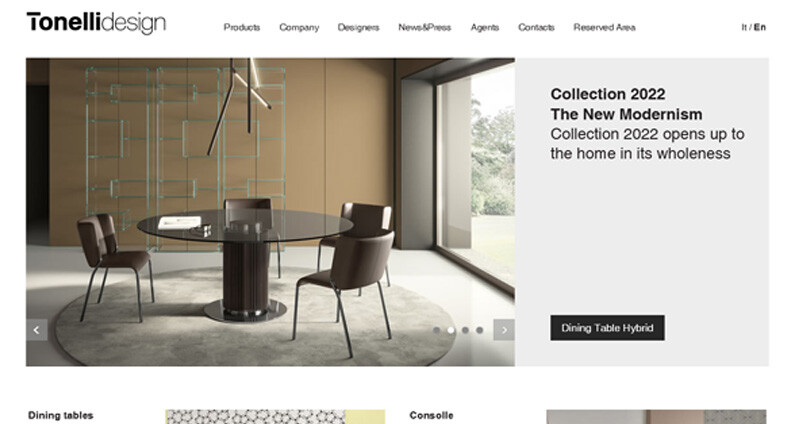 Introduction into Tonelli Design
As far as modern furniture is concerned, Tonelli Design is a shining example of ingenuity and invention. The brand has become associated with elegance, sophistication, and artistic flare as a result of its persistent dedication to creating great glass furniture pieces. This in-depth analysis will examine Tonelli Design's exceptional craftsmanship, its distinctive glassworking methodology, and the wide range of goods it provides to improve your living spaces.
Artistic talent and craftsmanship
Incomparable craftsmanship and meticulous attention to detail are hallmarks of Tonelli Design. The firm produces furniture that is both practical and aesthetically appealing thanks to a group of professional artisans who have a thorough grasp of working with glass. Every cut, joint, and finish are precisely precise because each item is painstakingly created. Tonelli Design is unique in that it combines ancient crafting methods with modern design sensibilities to create furniture that emits a sense of sophisticated luxury.
The Appeal of Glass
Tonelli Design's unmatched mastery of glass is one of its distinguishing qualities. By embracing the natural properties of this transparent material, the firm creates stunning furniture pieces that engage the senses. Tonelli Design uses glass in a variety of ways to achieve a seamless fusion of aesthetics and utility, from the elegant clarity of transparent glass to the enticement of smoked or frosted finishes. Glass is used because it allows light to interact with the furniture, increasing the ambiance and fostering an air of elegance and openness in any room.
Product Offering
You may add a touch of contemporary refinement to your living spaces by choosing from the wide selection of furniture that Tonelli Design offers for various rooms in the house. Tonelli Design's range of living room furniture includes a variety of glass coffee tables, side tables, storage units, and TV stands. While providing useful surfaces for daily use, these items act as creative focal points and improve the overall appeal of your living area. Glass contrasts beautifully with other materials like wood, metal, or stone, giving the final design more character and depth.
Dining Room Furniture
Tonelli Design's dining room furniture collection offers a stunning selection of glass dining tables and sideboards that redefine style and elegance. Glass' transparency creates an airy, light atmosphere that enlarges the feeling of space in your dining area. Tonelli Design offers a range of alternatives to meet various aesthetics and fit different dining room sizes, whether you prefer minimalist designs or complex glasswork.
The bedroom furniture
line from Tonelli Design gives your private haven a dash of modern luxury. These items, which range from glass nightstands, dressers, and wardrobes to mirrors and bedside tables, combine practicality with creative expression. Your bedroom will have a sophisticated and peaceful atmosphere thanks to the reflected qualities of glass, which give the room a sense of depth and illumination. With its selection of glass desks, bookcases, and storage options, Tonelli Design also meets the requirements of contemporary professionals. These pieces of furniture are the epitome of the ideal fusion of form and function, creating an atmosphere that encourages work. Glass' transparency allows light to enter the office, encouraging openness and creativity.
Innovation and Partnerships
Tonelli Design regularly engages with prominent designers and welcomes innovation in order to push the limits of glass furniture design. By collaborating with inspirational designers, the company provides new viewpoints and creative interpretations, creating really one-of-a-kind and ground-breaking products. By consistently expanding the potential of glass as a material, Tonelli Design is able to stay at the forefront of modern furniture design thanks to its dedication to innovation.
Responsibility for the environment and sustainability
In addition to its talent for design, Tonelli Design places a high priority on environmental responsibility and sustainability. The company uses recycled glass and energy-efficient production techniques in its environmentally friendly manufacturing operations. Tonelli Design prioritises sustainability, resulting in exquisite furniture while also securing a more sustainable future for future generations.
Conclusion
The ability of glass to produce beautiful furniture items is demonstrated by Tonelli Design. Contemporary furniture design has been revolutionised by the brand thanks to its unmatched craftsmanship, creative vision, and dedication to sustainability. Your living spaces will be transformed into displays of beauty and sophistication thanks to the stories that each Tonelli Design piece tells. Tonelli Design is a creative leader in the glass furniture industry thanks to their wide array of amazing products and commitment to innovation.