Luxxu Review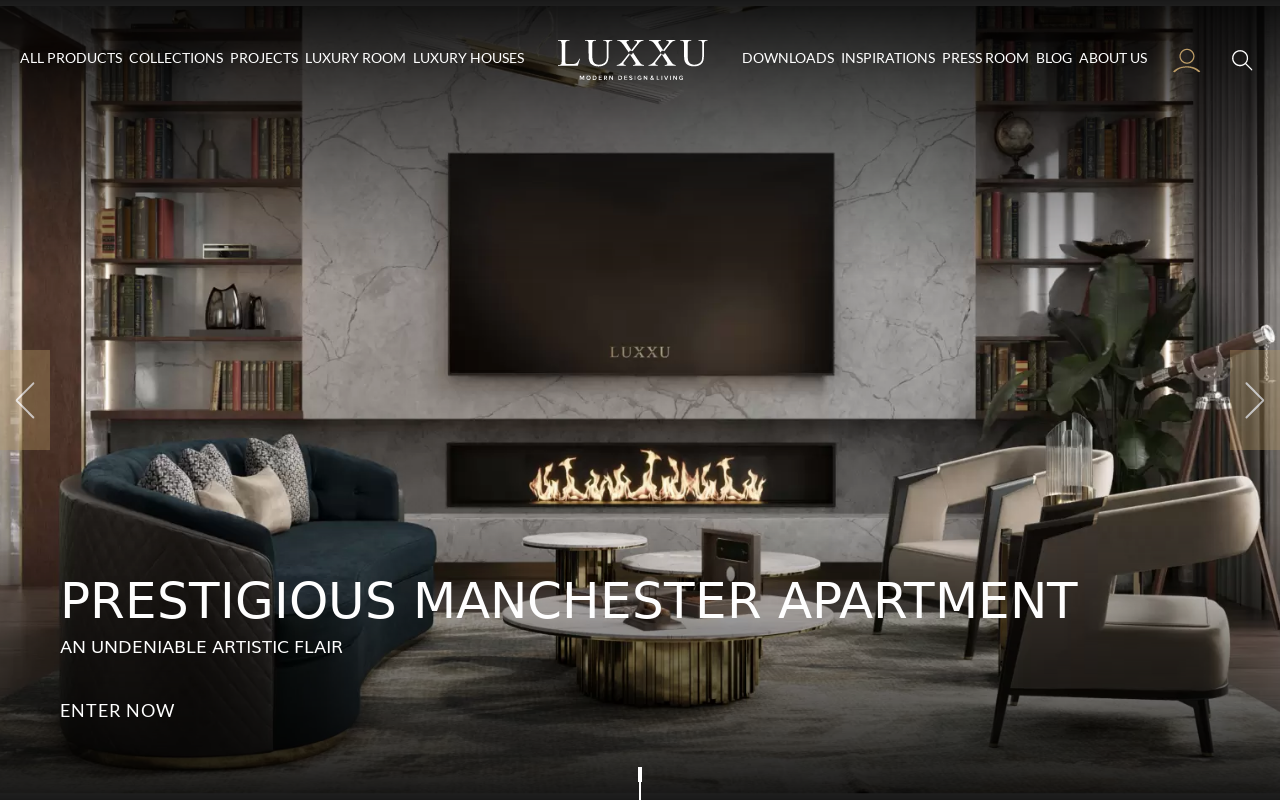 Examining Luxury Furniture at Luxxu.net
Few brands in the world of luxury lighting and furniture can compete with Luxxu's exceptional craftsmanship and creative skills. Luxxu has made a reputation for itself in the market by offering a wide choice of items that exude sophistication, elegance, and richness. This review explores Luxxu's numerous products, services, and general quality in order to show why it is a top choice for people looking to design really opulent living spaces.
Luxxu's Product Selection
Luxxu is home to an outstanding selection of opulent furnishings, accessories, and lighting fixtures. Customers can find items that suit their own interests and preferences thanks to the large diversity of styles in their product line. Luxxu's designs are adaptable and classic, whether they are modern or traditional.
Amazing High End Furniture:
The furniture collection from Luxxu skillfully combines luxury and functionality while providing a variety of striking pieces that enhance any space. The brand's furniture exudes comfort, style, and refinement in everything from plush sofas and armchairs to exquisite dining tables and opulent beds. The "Charla Dining Chair" is an outstanding illustration of Luxxu's dedication to superior design and craftsmanship. This chair combines a modern form with fine features like velvet upholstery and brass embellishments. The end result is a gorgeous item that enhances any dining space with a touch of glitz while still providing a comfy seating choice.
Luxxu's Accessories:
Luxxu provides a range of accessories that are the ideal finishing touches for any interior design concept in addition to lighting and furniture. The same rigorous attention to detail is put into the creation of these accessories, which include mirrors, rugs, wall art, and ornamental items. The "Waltz Mirror" is a unique accent that best represents Luxxu's dedication to making eye-catching products. This mirror is a striking focus point for any home because to its artistic arrangement of geometric shapes encased in brass. The Waltz Mirror is an authentic piece of art thanks to its superior construction and distinctive style.
High standards and craftsmanship
The firm commitment Luxxu has to craftsmanship and quality is one of its defining features. Each product goes through a rigorous production process, with trained artisans painstakingly handcrafting and scrutinising each component. Due to Luxxu's commitment to employing high-quality materials, its products not only have a beautiful appearance but also last over time. In particular, the brand's use of materials like brass, crystal, and velvet clearly demonstrates its commitment to excellent craftsmanship. These materials help to the endurance and durability of the products in addition to improving their aesthetic appeal. Products from Luxxu are designed to resist regular use demands while maintaining their attractiveness for many years.
Customers' needs:
From the moment you go on their website, it is clear that Luxxu is dedicated to provide the best possible customer service. The simple navigation is made possible by the user-friendly interface, which also features thorough product descriptions and high-resolution photos. The website also offers thorough details on warranties, returns, and delivery, guaranteeing a clear and trouble-free purchase experience. The company's customer service professionals are well-informed, considerate, and available to help clients with any questions or issues. Luxxu's commitment to ensuring client satisfaction is admirable; they go above and above to attend to clients' needs and offer prompt support.
My Conclusion:
Finally, Luxxu is a well-known brand in the luxury lighting and furniture sector, providing a wide selection of goods that exemplify finesse, sophistication, and grandeur. Luxxu's dedication to great quality and craftsmanship is evident in every aspect of their products, from their magnificent lighting fixtures to their painstakingly made furniture and accessories. Luxxu guarantees that consumers may find items that not only enrich their living spaces but also reflect their individual tastes thanks to a varied assortment that caters to various styles. In the field of interior design, Luxxu is a monument to elegance and refinement thanks to their outstanding customer service.