Robert Langford Review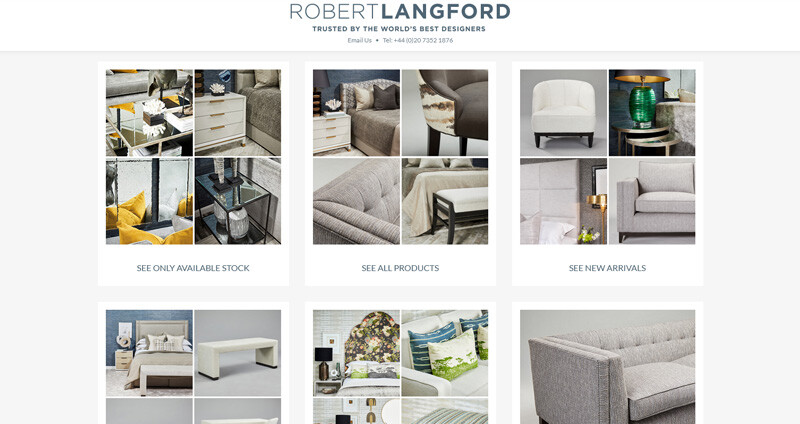 Introduction
For more than 20 years, the name Robert Langford has been associated with fine furniture and home furnishings. The brand has made a name for itself as a destination for individuals with discriminating taste because to its reputation for delivering great craftsmanship and timeless elegance. This evaluation of Robert Langford's products will look into their selection of furniture and home décor, high-quality materials, meticulous attention to detail, and overall experience.
Product Lineup and Style
One is welcomed at Robert Langford by an excellent selection of furniture and home décor items that ooze class and refinement. This brand has a wide variety of solutions to fit different tastes and interior styles, whether you're wanting to remodel your living room, dining room, bedroom, or any other space in your home. They provide an impressive selection of furniture, including plush sofas, stylish chairs, gorgeous dining tables, plush beds, and more. Each piece is painstakingly created, fusing traditional elegance with modern sensibilities. The excellent upholstery, elaborate patterns, and superb finishes demonstrate the attention to detail, creating furniture that becomes the focal point of any area. Robert Langford sells a variety of home décor goods in addition to furniture. They offer everything you need to add the final touches that take your living space to new levels of luxury, from eye-catching mirrors and compelling lighting fixtures to distinctive accessories and works of art. Each piece in the brand's collection is carefully chosen with a strong eye for design to ensure that it emits a feeling of classic elegance.
Materials and Craftsmanship
The unwavering dedication to high-caliber craftsmanship is one of Robert Langford's distinguishing characteristics. Each piece of furniture is painstakingly made by knowledgeable craftspeople who are experts in their field. The company takes great satisfaction in employing ancient methods along with cutting-edge advancements to make furniture that is not only beautiful to look at but also long-lasting. Robert Langford goes above and above to find the best possibilities when it comes to materials. They deal with a variety of high-quality materials, such as opulent leathers, rich textiles for upholstery, sturdy metals, and solid woods. Because of the care taken in material selection, its furniture has an excellent appearance and a plush texture. The company also emphasises the importance of ethical sourcing and sustainability. They carefully look for vendors who use ethical production procedures and eco-friendly materials. This dedication to environmental awareness gives their offerings an additional dimension of integrity.
Customer service and the shopping experience
The Robert Langford website is easy to navigate and a pleasure to browse. You can easily browse the site's wide selection of furniture and home decor goods thanks to its user-friendly interface. You may choose wisely because each product is supported by thorough explanations, high-quality pictures, and specifications. The customer care staff at Robert Langford is available to offer specialised support if you need more help or have specific questions. They are genuinely passionate about their offerings, and they take satisfaction in helping consumers find the ideal pieces to meet their unique requirements and tastes. Your items will be delivered carefully, ensuring that they arrive in brand-new condition. No matter where you are, the company works with reliable shipping firms to ensure prompt and secure delivery to your door.
Conclusion
Robert Langford distinguishes out as a company that constantly produces great furniture and home decor items in a world where true craftsmanship and timeless elegance are becoming more and more difficult to find. Every product they sell reflects their commitment to premium materials, exquisite craftsmanship, and attention to detail. Robert Langford offers a handpicked assortment that appeals to even the most discriminating tastes, from plush sofas that beg you to unwind to intriguing home decor items that put the finishing touch on your room. Their dedication to sustainability and moral behaviour further enhances the appeal of the brand. Robert Langford is a company you should be aware of if you're looking for fine furniture and home décor that fuses traditional aesthetics with modern refinement. Visit their website to look through their selection and choose the ideal furnishings to turn your home into a refuge of classic beauty.