Signorini Coco Review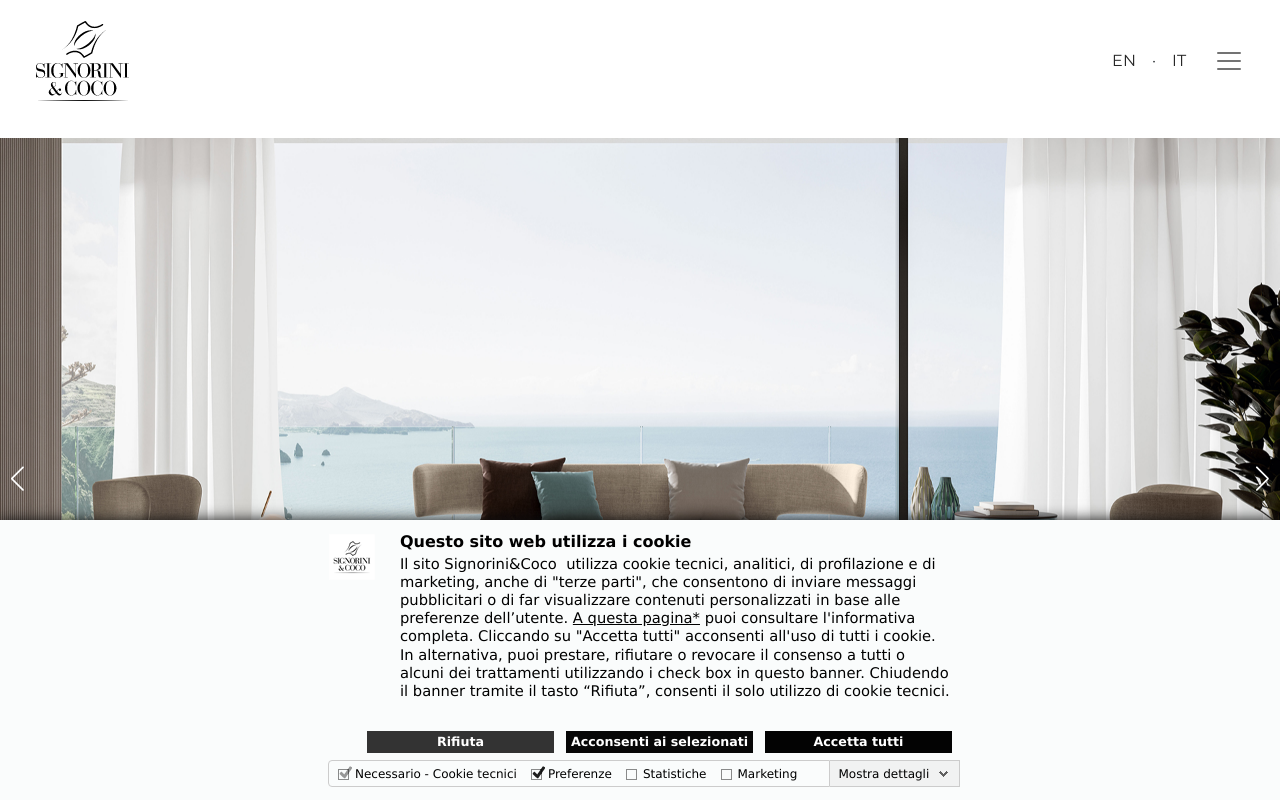 Introduction
The well-known Italian company Signorini Coco is known for producing superb luxury furniture and home furnishings. The brand, which has a long history dating back to 1895, has made a name for itself as a representation of grace, skill, and classic style. If you need furniture for your living room, bedroom, dining room, or any other room in your house, Signorini Coco has a large selection of painstakingly made items that blend modern design with classic Italian workmanship.
Philosophy of Design and Craftsmanship
The steadfast dedication to craftsmanship is one of Signorini Coco's defining characteristics. Furniture and other items for the home are painstakingly handcrafted by trained artisans who pay close attention to detail. The brand's design ethos centres on fusing traditional Italian elegance with contemporary sensibilities, creating a seamless synthesis of innovation and tradition. To create things that ooze elegance and sophistication, Signorini Coco uses premium materials, exquisite finishes, and smart designs.
Product Selection
To accommodate a wide range of tastes and preferences, Signorini Coco offers a wide selection of furniture and home décor goods. Each piece, from classy sofas and armchairs to sophisticated dining tables and chairs, embodies the brand's dedication to excellent design and usability. For establishing an opulent bedroom sanctuary, the collection also contains gorgeous beds, closets, and nightstands. Additionally, Signorini Coco offers a carefully chosen assortment of lighting fixtures, mirrors, rugs, and accessories to give your interiors the ideal finishing touches.
Components and Finishes
To guarantee the durability and beauty of its works, the business always uses the highest-quality materials. High-quality woods, such as walnut, oak, and cherry, are used by Signorini Coco because of their strength and unusual grain patterns. To accentuate their inherent beauty, these woods are carefully cut and polished. To add lavish textures and improve the overall aesthetic appeal of its furniture items, the firm also uses expensive upholstery materials, such as velvets, silks, and exquisite leathers.
Collections
The collections by Signorini Coco have a wide variety of styles to suit various tastes in decor. Whatever your artistic preferences—classic elegance, contemporary minimalism, or eclectic—you'll discover something that suits you. The brand's collections are carefully chosen to create unified interiors, making it simple for you to harmonise your furniture selections. Signorini Coco offers flexibility and diversity to fit many interior design concepts, from the timelessness of the "Classico" collection to the modern attractiveness of the "Moderno" line.
Experience with Online Shopping
The online storefront for Signorini Coco offers a convenient shopping experience. You may easily explore through the brand's broad product choices thanks to the user-friendly design. You can make educated decisions thanks to the thorough descriptions, high-quality pictures, and dimensions provided on each product page. A thorough customer service area is also available on the internet, including help with ordering, shipping, and returns. Customers from all over the world may enjoy Signorini Coco's amazing creations because they ship internationally.
The Showroom at Signorini Coco
Signorini Coco offers showrooms throughout the world, including Milan, Paris, and London, for customers looking for a more immersive experience. Customers can see up close the craftsmanship and attention to detail in these exquisitely created settings. A Signorini Coco showroom visit gives you the chance to speak with knowledgeable professionals who can provide you individualised advice and assist you in choosing the ideal items for your house.
Conclusion
Italian luxury home furnishings and decor have a timeless fascination, as evidenced by Signorini Coco. The brand continues to enchant discerning people throughout the world with its rich history, flawless craftsmanship, and persistent commitment to design perfection. The wide selection of furniture and home decor items from Signorini Coco caters to every taste and style, whether you're decorating a new home or trying to improve your existing areas. Explore the Signorini Coco line today and immerse yourself in the world of grace, sophistication, and Italian workmanship.