Savant Review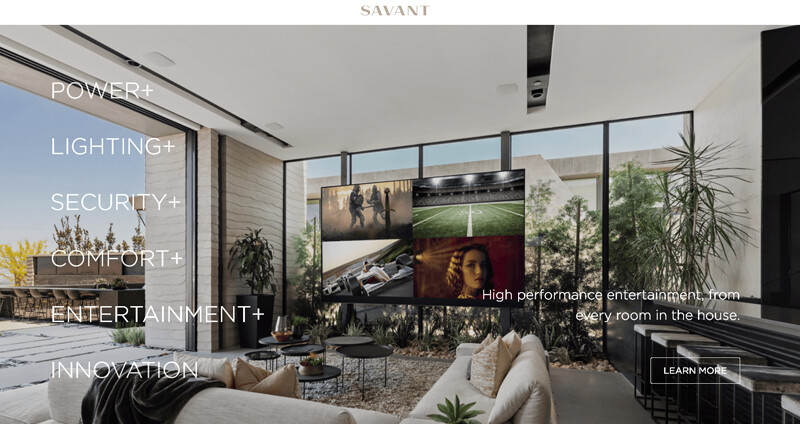 Introduction
Home automation systems have become a game-changer in an era where technology is developing at an exponential rate, giving customers seamless control over numerous parts of their living spaces. This revolution has been led by Savant, a well-known company in the field of smart home solutions. In this study, we'll delve into Savant's offers and examine its cutting-edge goods, features, and services, which have helped it become a top pick for homes looking for a completely connected and intelligent living environment. Savant offers a wide selection of smart home solutions with a variety of features that improve comfort, convenience, and security. Savant's product line-up is broad and diverse, including everything from audio and video integration to lighting and climate management. The Savant Pro, the company's flagship product, acts as the control centre for all linked devices and offers a user-friendly interface for easily managing multiple systems.
The emphasis on customization and personalization in Savant's solutions is one of its main selling points. The solution enables smooth automation catered to individual tastes by allowing users to design customised scenes and timetables. Savant's user-friendly platform provides unmatched ease, whether setting up a cosy movie night with the push of a button or controlling lighting and temperature based on occupancy.
Integration and Compatibility
Savant is aware of the value of integration and compatibility in the ecosystem of smart homes. Savant solutions may easily connect with a variety of devices from various manufacturers thanks to compatibility for industry-standard protocols including Wi-Fi, Bluetooth, Z-Wave, and more. Savant guarantees a seamless connection, offering a unified control experience through its centralised interface, whether you have smart locks, thermostats, or cameras. Users may control their smart home devices with voice commands thanks to the brand's flawless connection with well-known voice assistants like Amazon Alexa and Google Assistant. This integration improves accessibility and usability even more while offering a hands-free experience that best represents the idea of a smart home.
User Experience and Interface
The user-friendly design and intuitive interface of Savant show the company's dedication to providing excellent user experiences. With its slick and well-organized UI, the Savant Pro app, which is available for both iOS and Android, makes controlling and administering diverse systems simple. The software shows a visual representation of the layout of the home and enables users to manage specific gadgets or design custom sceneries with just a few clicks. Additionally, the app provides multi-room control, allowing users to manage multiple rooms in their houses at once. The Savant Pro app offers a smooth and coordinated control experience, whether you want to change the lighting in the living room, draw the shades in the bedroom, or stream music across the house.
Security and privacy are major problems as a result of the growing interconnectedness of home automation systems. Savant is aware of these worries and has put strong security measures in place to protect user data and prevent unauthorised access. Advanced encryption and authentication procedures are used by the system to guarantee the confidentiality of user data. A secure and dependable system is further ensured by Savant's commitment to industry standards and regular firmware updates. Users can rest easy knowing that potential vulnerabilities are guarded against in their smart home.
Support and Services
Savant places a high focus on comprehensive support and services as part of its commitment to provide client pleasure that goes beyond its products. To ensure seamless integration and optimal functionality of the smart home system, the company provides skilled installation services. Installers who have earned the Savant certification are skilled in creating and putting into practise specialised plans that are specific to each home's particular needs.
Furthermore, Savant offers continuous client assistance via a variety of means, such as phone, email, and an enormous knowledge library. Users can count on Savant's helpful support staff to help them at every step of their path towards a smart home, whether they need assistance diagnosing a problem or advice on how to use advanced capabilities. Savant is a market leader in the field of home automation systems, providing state-of-the-art technology that converts homes into intelligent, networked living spaces. Savant has established itself as a market leader thanks to its broad selection of solutions, easy integration abilities, simple user interface, strong security measures, and extensive support services. Savant gives consumers the ability to design smart homes that improve their lifestyle and daily experiences by leveraging the power of automation, customisation, and convenience.