KNX Review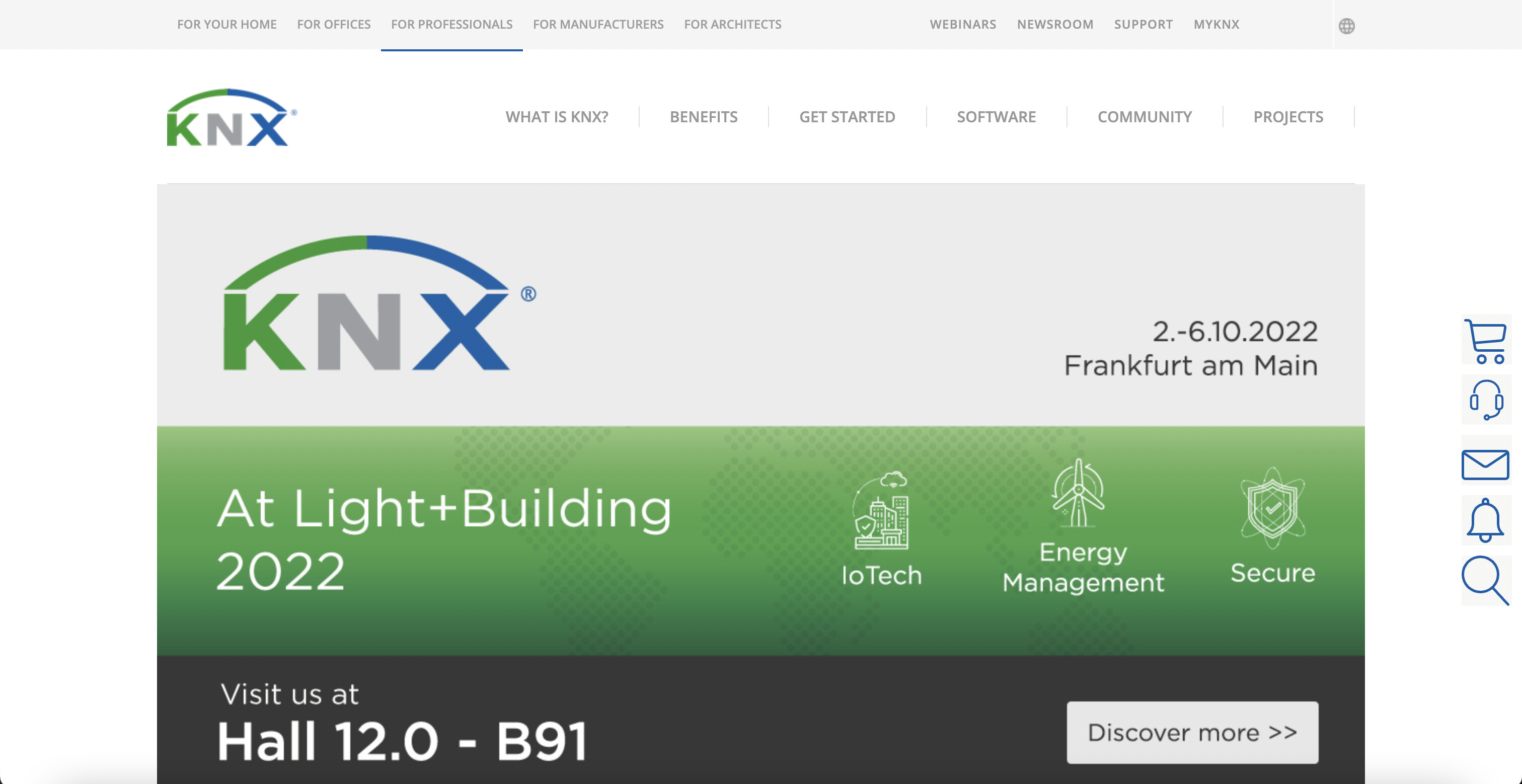 Introduction
Home automation has become a crucial component of modern living in the age of growing technology. Leading home automation company KNX offers a wide range of products that are intended to improve and simplify daily life. In this assessment, we'll delve into the world of KNX and examine its attributes and special benefits for homeowners.
Home automation with KNX
Countless Possibilities,Modern home automation systems are provided by the well-known brand KNX. KNX enables the seamless integration and control of several home systems, including lighting, HVAC (heating, ventilation, and air conditioning), security, audiovisual equipment, and more. KNX offers a wide range of products and services. Because of the brand's dedication to interoperability, various gadgets and technologies can communicate with one another with ease, resulting in a peaceful and intelligent home environment.
Unmatched Flexibility and Scalability
KNX's flexibility and scalability are two of its main advantages. Whether you live in a compact flat or a large mansion, KNX may be customised to meet your needs. KNX's modular design makes it simple to expand and integrate additional functionalities as your needs change over time. With this forward-thinking strategy, you can be sure that your investment in KNX technology will continue to be worthwhile.
Seamless Integration and Interoperability
KNX is distinguished by its unmatched interoperability, which enables various devices and systems to communicate with one another in an effortless manner. This implies that you can manage every part of your house from a single interface, be it a touchscreen put on the wall, an app on your phone, or even voice commands. You may easily change the lighting, temperature, and security settings with KNX, or you can design unique scenarios to fit your lifestyle. The highest levels of comfort and energy efficiency are prioritised by KNX Home Automation. KNX ensures maximum comfort while consuming the least amount of energy by integrating lighting, heating, and ventilation systems. For instance, to conserve energy without sacrificing comfort, you can design clever lighting settings that automatically alter based on occupancy or the amount of natural light. Additionally, KNX provides intelligent energy management solutions that let you keep track of and optimise your energy use, promoting a sustainable and environmentally responsible way of living.
Enhanced Security and Safety
KNX's enhanced security features handle the issue of security, which is a major concern for every home. KNX offers extensive monitoring and control capabilities by integrating with security systems. The security cameras, alarms, and access control systems in your house can all be accessed and managed remotely, giving you peace of mind even when you're away. The safety features of KNX go beyond simple security, with automatic features like panic buttons, fire detection, and emergency lights ensuring the protection of your loved ones.
User-Friendly Configuration and Control
KNX retains a user-friendly approach to configuration and control despite its sophisticated capabilities. The company's software tools and programming interfaces are simple to use, enabling installers and customers to quickly customise and individualise their home automation solutions. KNX offers the tools and support you need to ensure a simple and trouble-free installation process, whether you choose to do it yourself or hire experts. The smart living revolution is being led by KNX Home Automation, which provides a wide range of goods and services that turn houses into intelligent residences. KNX makes it possible for homeowners to design individualised, effective, and secure living spaces by placing a strong emphasis on flexibility, interoperability, comfort, energy efficiency, security, and user-friendly control. KNX is a brand that delivers on its promise of a genuinely intelligent and connected home, whether you're looking to renovate your present house or start a new construction project.