Loxone Review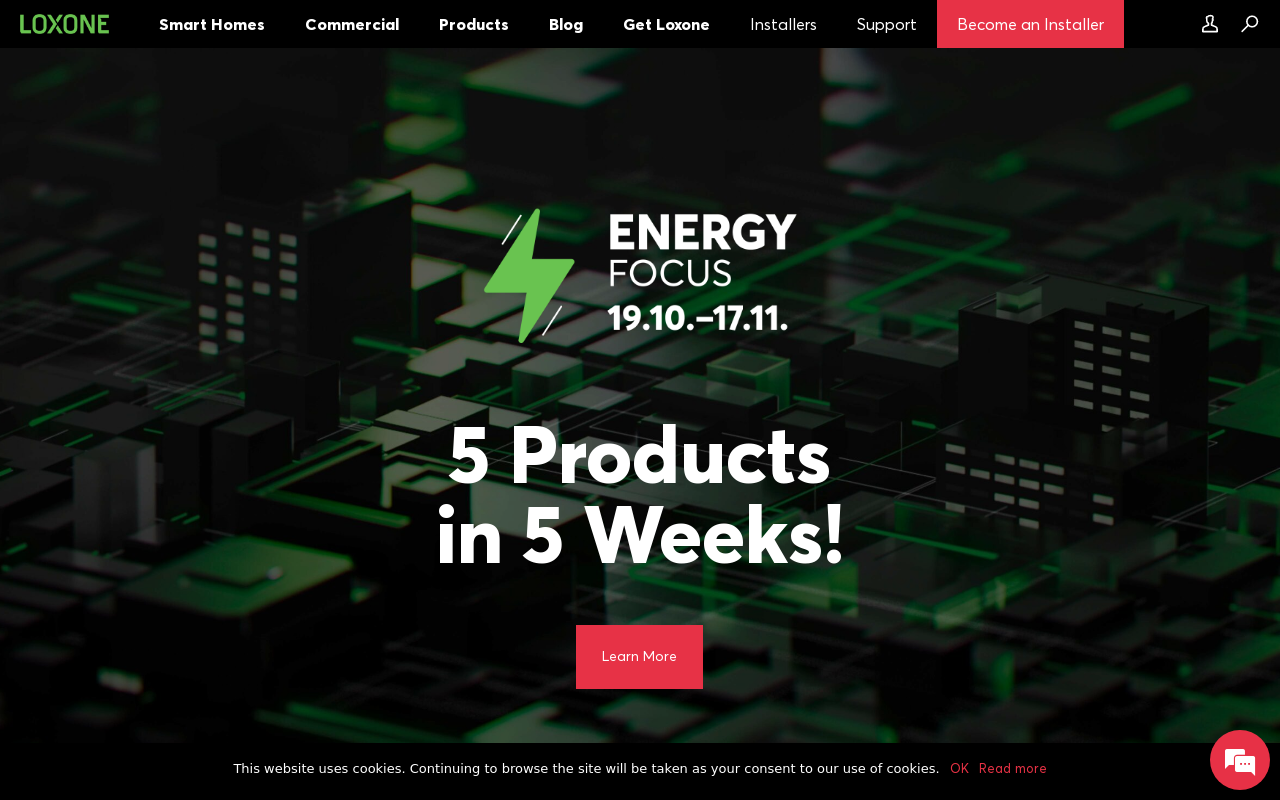 Introduction
In a time when smart homes are gaining popularity, Loxone has made a name for itself as a major player in the home automation sector. In order to make your living space a genuinely smart and efficient home, Loxone offers a wide selection of cutting-edge products and systems with an emphasis on delivering comprehensive and intelligent solutions. We will examine the attributes, advantages, and innovations that distinguish Loxone as a pioneer in home automation in this in-depth analysis.
Product selection and attributes
A wide variety of products and systems are available from Loxone that are intended to automate and manage different areas of your house. The Loxone Miniserver, a potent central hub that acts as the brain of your smart home, is one of their main features. With the help of the Miniserver, you can manage and integrate all linked devices for an intuitive user experience.
Intelligent Lighting
Lighting management with Loxone goes beyond basic on/off capabilities. You can design unique lighting settings, modify brightness levels, and even alter colours to match your mood or the situation, thanks to their smart lighting technology. Switches, touch screens, or even voice commands can be used to operate the system, which provides a flexible and individualised lighting experience.
Temperature Control
The temperature control system from Loxone guarantees that your home is as comfortable and energy-efficient as possible. The system may automatically modify heating, cooling, and ventilation to maintain perfect conditions by merging temperature and humidity sensors with clever control algorithms. Furthermore, Loxone's presence detection function makes sure that electricity is only used when required, leading to significant energy savings.
Safety and Security
Loxone takes home security seriously and provides a wide array of options to protect your possessions and loved ones. Motion sensors, door and window contacts, and an alarm system that can be adjusted to meet your individual needs are all part of their security system. Additionally, the system may send notifications to your smartphone, enabling you to keep an eye on the security of your house from anywhere in the world.
Automation and Integration
The capacity of Loxone to automate and integrate multiple devices in your house is one of its main advantages. You may connect and control not just Loxone devices but also third-party goods like music systems, blinds, and smart appliances through their user-friendly software. A totally integrated and smooth smart home experience is made possible by this level of integration.
Friendly User Interface
The maintenance and control of your smart home are made simple by the user-friendly interface that Loxone takes great delight in providing. With the Loxone App, homeowners can easily customise settings, set up automation rules, and access real-time data from anywhere. The Loxone App offers an accessible platform for monitoring and controlling any connected devices. Because the interface is compatible with iOS and Android devices, ease is guaranteed.
Reliability and quality
It is essential to take the goods' quality and dependability into account before making an investment in a home automation system. Delivering reliable and long-lasting solutions has helped Loxone establish a solid reputation. In order to ensure long-term performance and reliability, their products are put through extensive testing to ensure they fulfil strict industry requirements.
Community and Support
To assist users get the most out of their smart home system, Loxone provides comprehensive support through their website, including manuals, tutorials, and FAQs. In order to guarantee that consumers have access to knowledgeable professionals for installation and maintenance, they also offer professional training and certification programmes for installers. The active user community on Loxone further improves the user experience by exchanging knowledge, suggestions, and experiences.
Conclusion
Unquestionably a leader in the home automation sector, Loxone provides a full range of systems and devices that turn houses into intelligent homes. With features like climate control, smart lighting, security systems, and seamless integration, Loxone offers homeowners looking to improve their living environments an easy-to-use and dependable option. Your dream of a smart home may become a reality with Loxone's outstanding selection of features, whether you're trying to boost security, comfort, or energy economy.