Control4 Review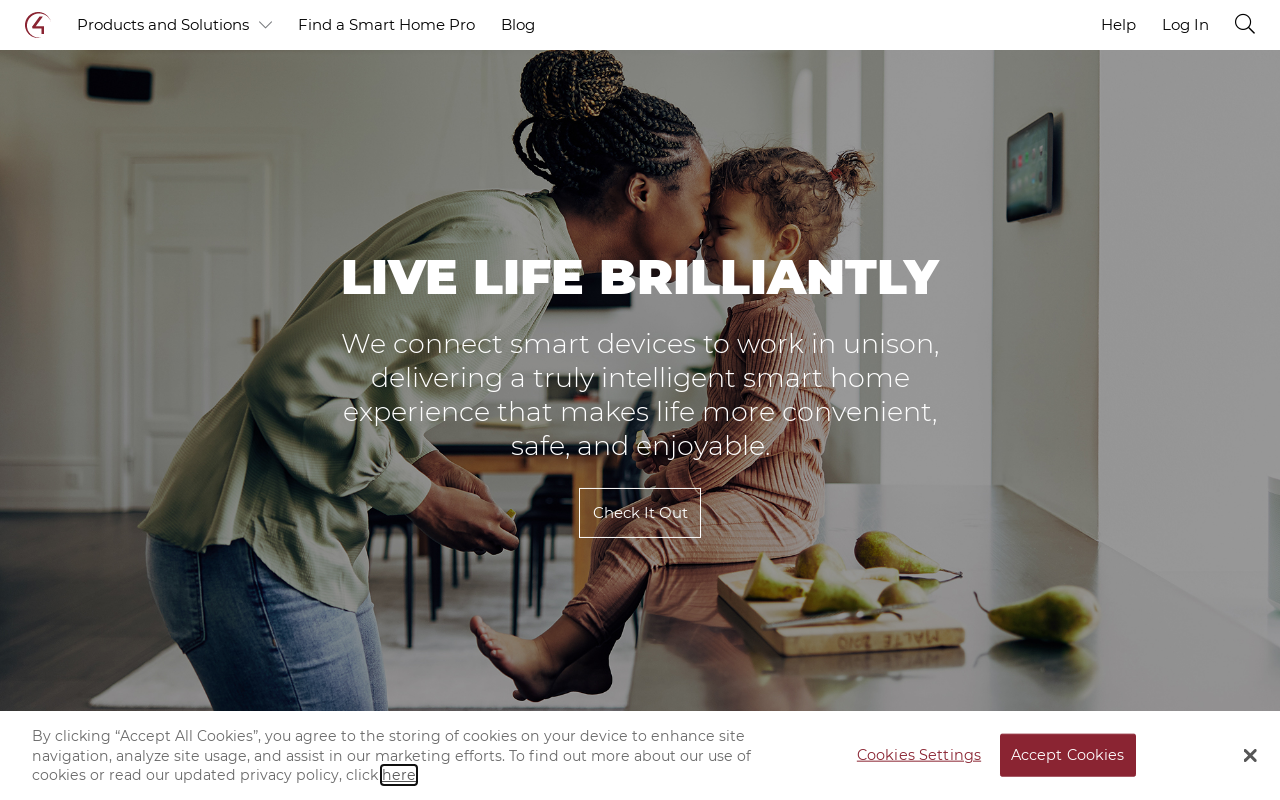 Introduction
Technology has ingrained itself into our lives in today's fast-paced society, affecting how we interact with our environment. The goal of Control4, a top supplier of intelligent automation solutions, is to improve the usability, practicality, and comfort of contemporary houses. Control4 gives homeowners the ability to effortlessly integrate and control a variety of elements in their living space with a wide range of products and services. We will examine the features, advantages, and innovations provided by Control4 in this review, demonstrating how it has transformed the idea of a "smart home."
Ecosystem Control4
The powerful ecosystem that links and manages all the smart devices in a house is the foundation of Control4's services. Homeowners may automate and control their lighting, security systems, audio and video equipment, climate control, and more thanks to this ecosystem, which serves as a unified platform. Control4 offers a smooth user experience by fusing these numerous parts into a single system, making it easier to manage and utilise various household appliances.
Friendly User Interface
All members of a household can use Control4 because of its user-friendly and straightforward user interface. Multiple devices, including touchscreens, smartphones, tablets, and dedicated Control4 remotes, can access the interface. Homeowners may easily monitor and control their smart home devices from anywhere on the property or even remotely thanks to this versatility.
Controlling the lighting and climate
Control4's capability to regulate lighting and climate control systems is one of its notable features. With Control4, users may design custom lighting sequences that alter the ambience of various rooms to match particular moods or activities. The system also features timers and occupancy sensors, enabling automated lighting management to conserve energy when rooms are empty. Additionally, Control4 connects with smart thermostats, allowing house owners to control temperature settings and design personalised routines for improved comfort and energy savings.
Security and monitoring
Homeowner security and safety are a top priority for Control4, which provides complete solutions to protect buildings. Users may integrate and manage their security cameras, door locks, and alarm systems through the Control4 system, giving them peace of mind and the opportunity to remotely monitor their homes. Furthermore, Control4's built-in intercom system enables communication between various rooms or with guests at the front door, boosting ease and security.
Entertainment at home
The way that homeowners experience audio and video has been revolutionised by Control4's automation solutions, which also apply to home entertainment systems. The system enables customers to centralise their entertainment sources and quickly distribute material across the home by integrating seamlessly with TVs, media players, speakers, and streaming services. Control4 provides a smooth and immersive entertainment experience, whether you're watching a movie or streaming music in every room.
Integration of Third Parties
Control4 is aware that some homeowners may already have smart devices or brand preferences. With a broad selection of third-party integrations, Control4 guarantees compatibility with well-liked items from reputable producers. Users may easily integrate their favourite devices into the Control4 ecosystem thanks to this flexibility, ensuring a smooth and unique smart home experience.
Installation and support by experts
Offerings from Control4 go beyond simple items. To ensure flawless integration, optimisation, and customization of its systems, the business places a strong emphasis on skilled installation services. The network of Control4 trained and authorised dealers offers professional direction during the installation process and customises the system to match the particular requirements of each home. Furthermore, Control4 provides continuing technical support so that homeowners can depend on their smart home system for many years to come.
Conclusion
As a leader in the field of smart home automation, Control4 has revolutionised the idea of the modern house by providing a wide range of goods and services. Control4 offers homes improved functionality, convenience, and comfort because to its strong ecosystem, simple user interface, and seamless integration of numerous devices. Control4's solutions give users the ability to turn their homes into intelligent living environments by controlling everything from lighting and climate to security, surveillance, and home entertainment. Control4 guarantees a dependable and customised smart home experience with expert installation services and ongoing technical support. Control4 is unquestionably a brand to take into consideration if you want to embrace the future of smart living.