Lutron Review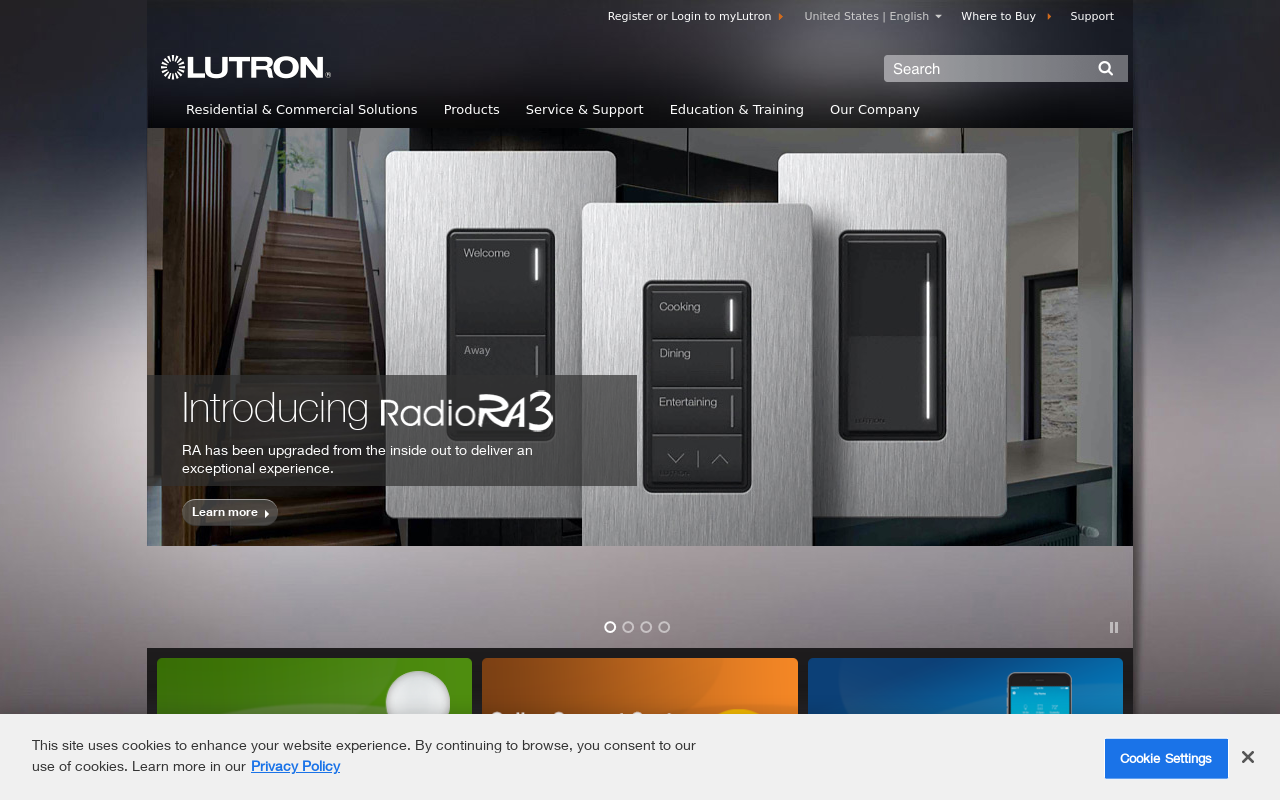 Introduction
For more than 50 years, the renowned company Lutron has led the way in developing innovative lighting and shading solutions. With a dedication to ease, quality, and innovation, Lutron has established itself as a market leader. This study will look into the products that Lutron has to offer, emphasising their outstanding technology, clever automation abilities, and energy-saving solutions.
Outstanding Technology and Smart Automation
Lutron's outstanding technology, which has transformed how we interact with lighting and shade systems, is one of its primary strengths. Modern features in Lutron products, such wireless connectivity, sophisticated sensors, and user-friendly controls, make it simple for customers to manage their preferences for lighting and shading. The smart automation capabilities of Lutron are especially noteworthy. The company sells a variety of smart home products, including the well-known RA2 Select and Caséta Wireless systems. With the help of these systems, users can remotely control their lights and blinds with their smartphones or voice commands, making their daily routines more convenient and flexible. The whole user experience is further improved by integration with well-known speech assistants like Amazon Alexa, Google Assistant, and Apple HomeKit.
Energy savings
Through its lighting and shade solutions, Lutron has long been dedicated to improving energy savings. Products from the brand are made to save as much energy as possible without sacrificing comfort or style. In this aspect, Lutron's shading systems are particularly important. The Serena and Triathlon shades from the business have clever sensors that adapt automatically based on the amount of natural light, reducing energy use. For even greater energy economy, Lutron now provides its unique Sivoia QS Triathlon roller shades, which can be seamlessly linked with lighting controls. Lutron enables homeowners to design sustainable and environmentally friendly living spaces by minimising the use of artificial lighting and maximising natural light.
Customization and Design
Lutron offers a wide range of customization choices to accommodate different design preferences because it recognises that every environment is unique. Customers may choose the ideal balance of style and use for their homes or commercial spaces thanks to the brand's wide assortment of fashionable keypads, dimmers, switches, and shades. Architectural dimmers and lighting control keypads from Lutron demonstrate the company's dedication to superior design. These items provide slick and elegant solutions that improve the overall aesthetics of a space, blending easily into any interior design. With Lutron, you can create an environment that represents your individual style by striking a balance between lighting and design. Lutron devices are famous for their dependability and longevity. Every product under the brand is guaranteed to satisfy the highest standards of durability and performance thanks to strict quality control procedures. Lutron continually produces items that are made to last, whether it's the quiet functioning of their motorised shades or the seamless integration of their lighting controls.
Warranty and customer service
Lutron is renowned for its top-notch customer service. To help clients at every stage, the company offers thorough paperwork, installation manuals, and troubleshooting tools. Additionally, Lutron offers a strong warranty programme that gives clients piece of mind, further demonstrating their dedication to customer happiness. In the lighting and shading sector, Lutron is a company that epitomises innovation, quality, and convenience. As a result of its cutting-edge technology, clever automation features, and energy-saving products, Lutron is now a well-known brand among homeowners, interior designers, and architects. Lutron has a wide selection of devices to meet your needs, whether you're wanting to improve the atmosphere of your living spaces, boost energy efficiency, or build a customised smart home experience. Lutron continues to be the industry leader in lighting and shading solutions in the contemporary era thanks to their dedication to design perfection, dependability, and exceptional customer service.