Elan Control Systems Review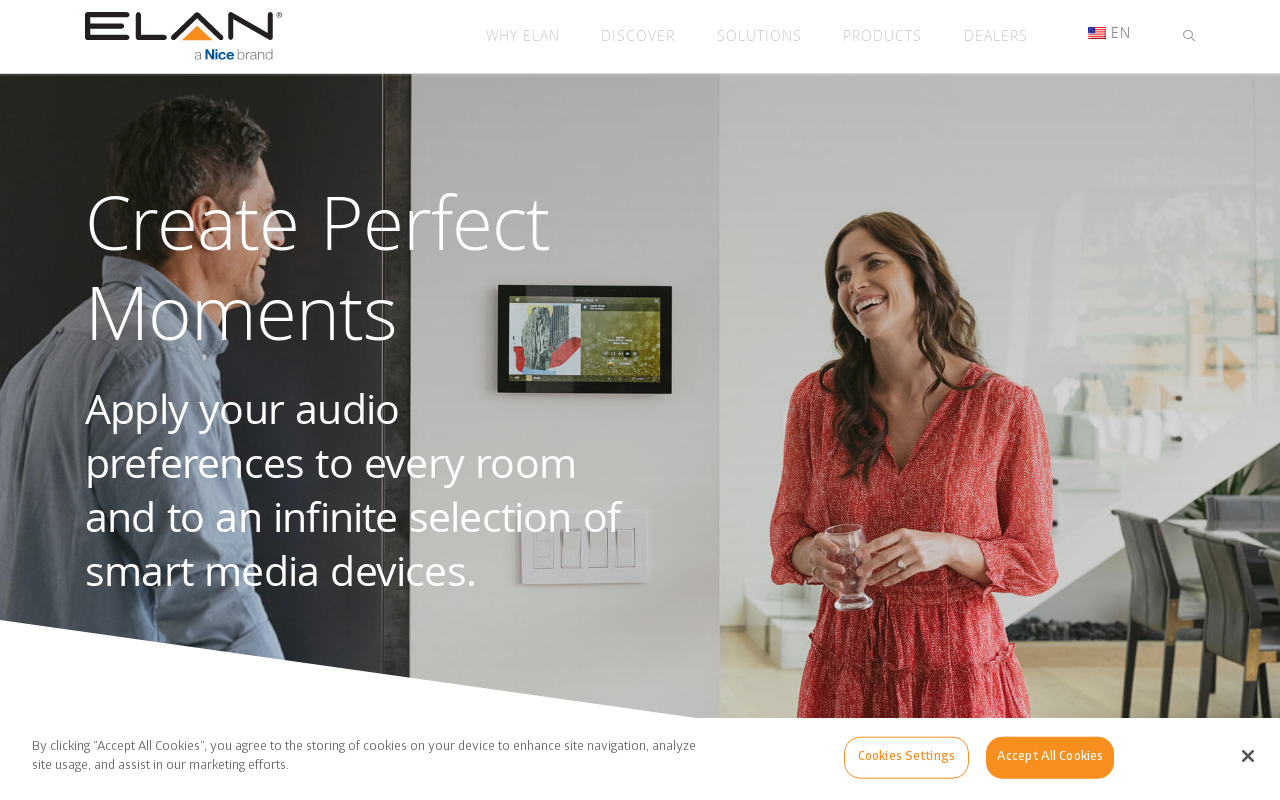 Introduction
The idea of a smart house has become extremely popular in today's digital age. It can be difficult to select the best brand with so many new ones hitting the market. But Elan Control Systems stands out as a pioneer in the field of automated smart homes. This evaluation intends to look into Elan Control Systems' product line and examine how they have transformed how we interact with our homes.
User-Friendly Design and Sense-Based Control
Elan Control Systems' user-friendly interface, which enables homeowners to easily manage and control numerous parts of their smart home, is one of its main advantages. With their simple control interfaces, Elan Control Systems offers a seamless experience whether you want to change the lighting, temperature, security, or entertainment systems. The company's commitment to making home automation simple is clear in the carefully thought-out user interfaces that make it usable by all family members.
Integration and Personalization
Every homeowner has different needs and preferences when it comes to home automation, and Elan Control Systems is aware of this. The brand offers a wide range of customisation options to meet these various needs. The system may be customised to meet your home's unique design and architecture, guaranteeing a smooth integration of automation into your living area.
Elan Control Systems also excels at integrating a variety of external systems and appliances, enabling you to build a cohesive ecosystem inside your house. Elan Control Systems integrates many components, including as lighting fixtures, audio systems, security cameras, and thermostats, to improve the overall usefulness and ease of your smart home.
Improved Safety and Security
Any smart home's capacity to offer improved security and safety for homeowners and their families is a critical component. In this regard, Elan Control Systems excels, providing complete security options that safeguard your house and give you piece of mind. Through a central hub or even remotely using a mobile app, the system lets you monitor and manage alarm systems, access control systems, and security cameras. This degree of control makes sure that, whether you are at home or away, you are always aware of what is happening in and around your house.
Uncomplicated Entertainment
Elan Control Systems elevates your entertainment experience to new heights by going beyond standard home automation. You can easily operate your audio and video systems with the press of a button, creating an immersive environment in every room of your home. The company's products include cutting-edge features like multi-room audio, which let you uninterruptedly listen to your favourite music or podcasts all across your house. Their video distribution solutions also guarantee that you can view your preferred movies and television programmes on any screen in your smart home.
Smart Energy Management
Elan Control Systems incorporates intelligent energy management solutions into their automation systems in a time when energy efficiency is vital. The system intelligently controls lighting, heating, and cooling systems to reduce energy usage through the use of smart sensors and algorithms. This not only lessens your influence on the environment but also lowers the cost of your energy bills.
Dependability and Assistance
Elan Control Systems takes pride in offering durable products that are supported by top-notch customer service. Their systems are designed to survive the rigours of regular use, guaranteeing an uninterrupted and flawless smart home experience. Elan Control Systems offers quick and competent support to customers in the event of any technical problems or inquiries to help them and address any worries.
Conclusion
Unquestionably, Elan Control Systems has established itself as a top name in the smart home automation sector. They have completely changed how we interact with our homes thanks to their user-friendly interfaces, customizable choices, robust security features, and cutting-edge entertainment solutions. Elan Control Systems encourages cost-effectiveness and sustainability by implementing intelligent energy management. Elan Control Systems is a great option if you're a tech geek or just want to improve the comfort and convenience of your home. Elan Control Systems can help you embrace the future of home automation and turn your house into a modern, practical paradise.