Crestron Review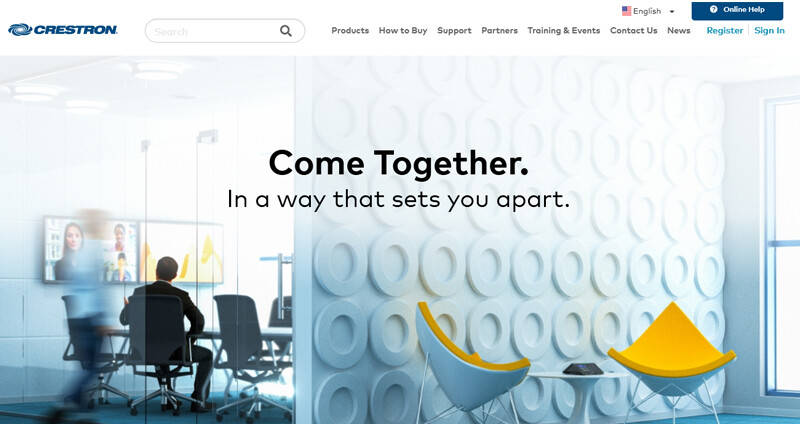 Introduction
Smart home and business automation solutions have become a crucial part of our lives in the quickly developing world of technology. Leading company in this field Crestron is known for providing cutting-edge devices that smoothly connect diverse systems to improve comfort, convenience, and effectiveness. With a wide variety of products and a dedication to innovation, Crestron has become a top option for both companies and homeowners. We shall examine the characteristics, advantages, and general effectiveness of Crestron's automation solutions in this evaluation.
Product Selection and Integration
Crestron provides a wide range of products made to automate and regulate many parts of your home or place of business. Crestron offers comprehensive solutions to build intelligent environments, ranging from lighting and climate management to security systems and audio/video distribution. Users can easily control and monitor their spaces thanks to the brand's products' ability to be harmoniously integrated. Crestron's unified control solutions let you to manage your multimedia devices, set the ideal temperature, and control the lights.
User Interface and Control Systems
Crestron's user-friendly interfaces are one of its standout advantages. The company offers a variety of control methods, such as touch panels, portable remote controls, keypads, and mobile apps. These interfaces make it simple and convenient for users to access all linked systems and control their automation preferences. The responsiveness, customizability, and seamless integration of voice assistants like Amazon Alexa and Google Assistant are all hallmarks of Crestron control systems. The user experience is significantly improved by having voice commands or button controls for your complete home or business setting. Crestron has extremely outstanding automation and customization possibilities. The company's products enable customers to automate repetitive operations and increase productivity by allowing the development of customised scenarios and schedules. For instance, you can create a "Good Morning" scene that, with a single command, adjusts the lighting, raises the blinds, and plays your preferred music. Crestron's automation features can be customised to fit unique preferences and improved over time to meet changing requirements. Users can benefit from an automated experience that is wholly unique and personalised because to the brand's dedication to personalization.
Crestron is aware of the value of compatibility and integration with current technologies. Integration with Third-Party Systems. Users may add their favourite goods into their automation setup thanks to their systems' smooth integration with a wide range of third-party devices and platforms. Crestron offers a flexible and adaptable ecosystem that may meet a variety of purposes, whether it be combining with well-liked lighting systems, security cameras, or audio/video components. Users may take use of their current investments and increase their automation capabilities thanks to this compatibility.
Scalability and Future-Proofing
Crestron's products are also noteworthy for being scalable and future-proof. Because the brand's solutions are made to develop with your demands, you can start small and grow over time. With this flexibility, you may expand your automation system without experiencing major disruption or spending a lot of money on upgrades by adding more devices, rooms, or even entire buildings. Crestron's dedication to continuous innovation and updates ensures that its solutions stay at the cutting edge of technology, providing consumers with long-term value.
Crestron is famous for providing outstanding customer support and service. The company provides all-inclusive technical help, including on-site support and remote troubleshooting as needed. Customers benefit from the peace of mind knowing their installations and setups are completed correctly thanks to the expertise of their team. Crestron's focus to swiftly and expertly resolving any concerns demonstrates its commitment to customer happiness. The way we interact with our living and working places has been revolutionised by Crestron, who has established itself as a leader in smart home and commercial automation solutions. Crestron provides a thorough automation environment that improves convenience, comfort, and efficiency with its wide product selection, smooth integration, and outstanding control solutions. They are the perfect option for individuals looking for a customised and bespoke automation experience because to their user-friendly interfaces, automation capabilities, and dedication to personalization. Crestron's cutting-edge technology and future-proof solutions are certain to turn your area into an intelligent environment, whether you're a homeowner or a company owner.