Pianca Review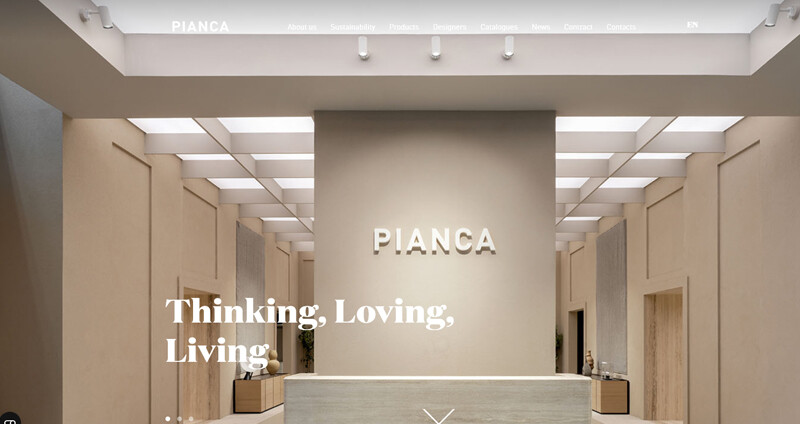 Introduction
Pianca is a prestigious brand in the field of home organisation, known for its beautiful craftsmanship and creative design approaches. The Pianca walk-in wardrobe series is a prime example of the company's dedication to producing storage areas that are both practical and aesthetically beautiful. Pianca offers a variety of customisable walk-in closets that transform crowded spaces into exquisitely organised havens with a perfect balance of function and elegance. This in-depth analysis explores the attributes, design alternatives, and exceptional craftsmanship that set Pianca apart as a top option for discriminating homeowners.
Craftsmanship and Quality
Pianca's walk-in closets are made with a commitment to exceptional craftsmanship and with great attention to detail. Each piece is made using premium components to ensure lifespan and durability. Furniture made by the brand's talented artisans is not only aesthetically pleasing but also long-lasting because they combine old methods with contemporary technologies. Every element of Pianca's walk-in closets, from the accuracy of the joinery to the smoothness of the finishes, demonstrates the company's dedication to excellence.
Design Options
Pianca's walk-in closets have a broad variety of design options, which is one of their best qualities. Whether you have a large dressing room or a tiny one, Pianca has options to meet your needs. There is a walk-in wardrobe to match any interior design style, from clean, minimalist types to more extravagant and ornate ones. Additionally, Pianca recognises the value of personalization, enabling you to modify your wardrobe to meet your unique needs. Pianca guarantees that your walk-in closet is not only functional but also an expression of your individual style by offering a variety of finishes, materials, and accessory options. Pianca's walk-in closets are meticulously built with a special focus on maximising practicality and optimising storage space. To offer effective organisation solutions, every aspect is carefully taken into account. The closets provide a variety of storing options, including pull-out drawers, adjustable shelves, and chambers just for shoes, accessories, and clothing of various lengths. Your possessions will be logically arranged and conveniently accessible thanks to Pianca's creative use of space, which will make daily tasks easier.
Elegance and Aesthetics
Pianca's walk-in closets are distinguished by their stunning aesthetics in addition to their practicality. The company is aware that storage options shouldn't just be functional additions to a room; they should also improve its overall aesthetic. The seamless integration of Pianca's walk-in closets into various interior designs demonstrates the company's attention to detail. Whether your house has a modern, traditional, or contemporary design, Pianca offers a wide range of finishes and materials to ensure a seamless fusion with your current furnishings. The walk-in closets by Pianca have streamlined designs, luxurious finishes, and opulent hardware that elevate any space.
customisation & Personalization
Pianca offers a wide range of customisation possibilities for homeowners' walk-in closets in recognition of their diverse needs. Their design staff collaborates closely with customers to produce custom solutions that maximise available space and take into account unique preferences. With Pianca's customisation process, every walk-in closet is a perfect match, from picking the best layout to incorporating particular items. The brand's commitment to customization ensures that your storage space not only satisfies your functional needs but also complements your aesthetic and design preferences. Pianca's walk-in closets provide a perfect mix of practicality, artistry, and style. Pianca has made a name for itself as a leading brand in the field of home organisation because to their unwavering dedication to outstanding quality and care for every little thing. Homeowners may construct storage areas that are both useful and beautiful thanks to the wide variety of design possibilities and the flexibility of each closet. Pianca's walk-in closets provide a solution that suits your own taste and improves your living space, whether you like a modern, minimalistic appearance or a more ornate and classic design. With Pianca's excellent walk-in closets, you can transform your disorganised space into a haven of beauty and organisation.