LEMA Review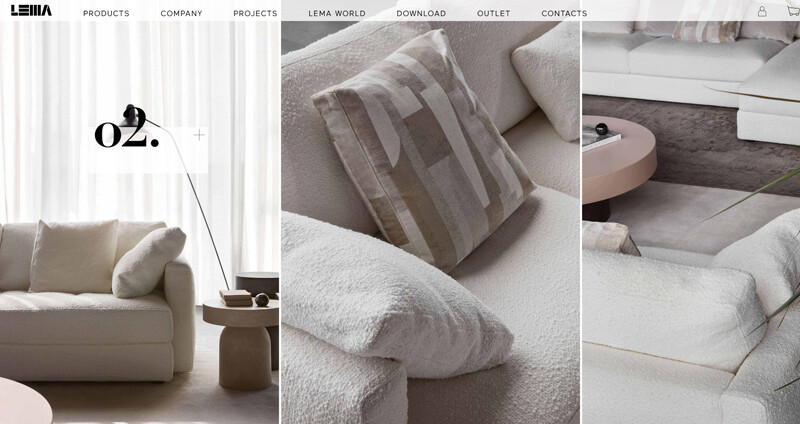 Introduction
LeMa Mobili is a company that distinguishes out when it comes to boosting the appearance and utility of your living space. LeMa Mobili provides fashionable storage options with an incredible selection of wardrobes that not only provide you plenty of room for your possessions but also improve the appearance of your home as a whole. To assist you in making an informed decision, we will examine all of the different facets of LeMa Mobili wardrobes in this review, including design, craftsmanship, and customization possibilities.
Design
The outstanding design of LeMa Mobili wardrobes is one of its most noticeable qualities. LeMa Mobili offers a variety of designs to suit any taste, whether you like a modern or more traditional style. Their clothing comes in a variety of styles, from sleek and simple to ornate with intricate patterns and embellishments, and it fits in with any interior design. The careful craftsmanship in LeMa Mobili's designs shows how much attention to detail has gone into them. Each wardrobe is expertly made from premium materials to ensure endurance and durability. The perfect blending of use and beauty in the brand's designs demonstrates its dedication to excellence.
Options for Customization
LeMa Mobili is cognizant of the distinctive needs and preferences that each homeowner has. The brand provides an astonishing array of customisation possibilities to meet individual demands. To construct a closet that flawlessly matches your current decor, you can select from a number of finishes, colours, and materials. LeMa Mobili offers countless customization options, enabling you to design a wardrobe that is genuinely unique, whether you choose a glossy or matte finish, wood or glass components.
Storage Alternatives
Wardrobes from LeMa Mobili are created to provide the best storage options while maximising available space. These wardrobes give you plenty of room for your clothing, accessories, and other possessions thanks to smartly constructed compartments, shelves, and hanging rails. The clever planning of the interior layouts ensures simple accessibility and organisation. In order to improve the usefulness of its wardrobes even further, the brand also provides extra features like built-in lighting, mirrors, and drawers. These considerate improvements not only simplify getting ready but also give your dressing area a sense of elegance.
Quality and Robustness
LeMa Mobili is dedicated to providing products of the highest calibre and assuring their durability. To build wardrobes that are built to last, the brand meticulously chooses premium materials and works with knowledgeable artisans. The practicality and durability of their wardrobes are further improved by the use of premium hardware and fittings.
Client Experience
LeMa Mobili places a high value on customer happiness and provides a seamless purchasing process. The user-friendly interface on their website makes it simple to browse through the different wardrobe selections and personalization tools. Additionally, the company employs a group of educated experts who can help consumers with any questions or issues. LeMa Mobili also provides dependable delivery services to guarantee that your clothing reaches in pristine condition and without incident. The favourable reviews from pleased customers reflect the brand's dedication to providing superior customer service.
Conclusion
Wardrobes by LeMa Mobili provide an amazing balance of design, use, and personalization possibilities. These wardrobes are proof of the brand's dedication to perfection thanks to their elegant designs, thorough construction, and premium materials. LeMa Mobili is the ideal answer for you whether you're searching for a wardrobe that smoothly complements your current decor or one that makes a striking fashion statement. Discover the ideal fusion of beauty and usefulness for your house by perusing their selection of wardrobes.