Molteni Review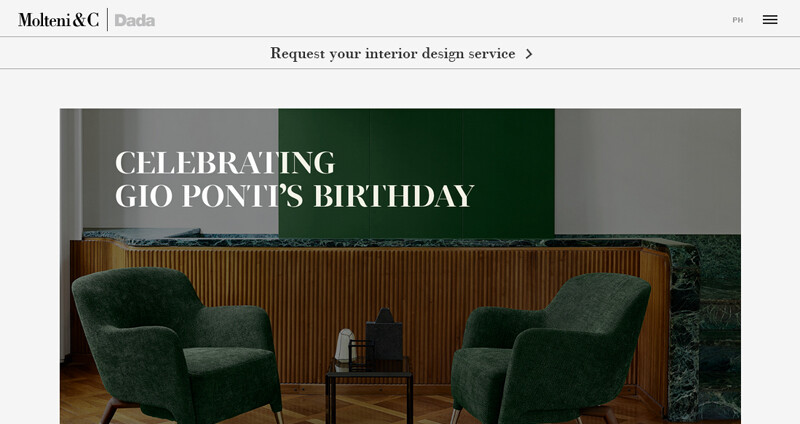 Introduction
Molteni is a company that separates out from the competition when it comes to designing opulent, practical living spaces. With a long history spanning more than 80 years, Molteni has continually produced superb craftsmanship, classic style, and unrivalled quality. Their excellent collection of wardrobes is proof of their dedication to perfection. This article delves into the world of Molteni wardrobes, examining their design ethos, opportunities for customisation, and distinctive qualities that make them stand out.
Design and craftsmanship
Molteni wardrobes are the pinnacle of class and refinement. Each piece represents the brand's everlasting commitment to excellence and is painstakingly made from the best materials. Molteni spares no effort in building wardrobes that ooze elegance, from the choice of premium timbers to the accuracy in construction. The seamless joinery and beautiful finishes are only two examples of how meticulously everything has been done. The ageless style of Molteni wardrobes is one of its distinguishing qualities. The brand, which embraces both traditional and modern aesthetics, offers a variety of styles to suit different tastes and home decors. Whatever style you favor—sleek, minimalist, baroque, or traditional—Molteni has a wardrobe assortment that will subtly improve your room. The brand's design ethos flawlessly blends form and function to provide wardrobes that are both aesthetically pleasing and incredibly useful.
Molteni offers a wide range of customization possibilities since it recognises that every customer has individual needs. Their wardrobes can be customised to meet certain storage requirements, personal preferences, and physical restrictions. Customers can design a wardrobe that exactly fits their lifestyle using a variety of modular components, interior fittings, and accessories. Customers can match their wardrobe to existing furniture or create a stunning focal point with the brand's wide range of finishes, which range from opulent veneers to lacquered surfaces. Additionally, Molteni offers a range of hues and textures to allow for even more customization. The brand guarantees that every customised piece is a seamless fusion of usefulness and style thanks to their talented artisans and cutting-edge manufacturing procedures.
Wardrobes from Molteni are functional and have features that maximise storage and organisation. The company is aware of how crucial it is to design rooms that are practical and meet the various demands of contemporary lifestyles. Molteni makes sure that every square inch of the wardrobe is maximised for effective storage by using innovative storage solutions including adjustable shelves, hanging rails, and drawer divisions. The brand also includes cutting-edge innovations to improve usability. Doors and drawers with soft-close mechanisms add a touch of luxury while reducing noise and wear. Interior illumination provided by integrated lighting systems makes it simple to see apparel and accessories. Pull-out trays, shoe racks, and tie holders are examples of optional extras that provide further customising options and aid in maintaining orderly storage of items.
Sustainability and Quality
Molteni's unrelenting dedication to quality goes beyond appearance and usability. The company places a high priority on sustainable practises, using environmentally friendly production techniques and materials that are sourced ethically. Molteni assures that their wardrobes not only enhance the beauty of a room but also the health of the world by incorporating sustainability into their business practises. A monument to the company's heritage of superb craftsmanship, classic style, and unsurpassed quality are Molteni wardrobes. With their dedication to personalization, usability, and sustainability, Molteni provides a wardrobe solution that transcends simple storage and elevates any living area. With Molteni's extensive selection of wardrobes, you can transform your house with style and sophistication, whether you're looking for a traditional masterpiece or a cutting-edge marvel.
conclusion
Molteni wardrobes are a good investment for people looking to upgrade their living spaces because they are a real expression of timelessly elegant and practical design. Molteni has established itself as a brand that not only provides outstanding furniture but also an unmatched experience thanks to their precise craftsmanship, flexible customization possibilities, and dedication to sustainability.