Lago Review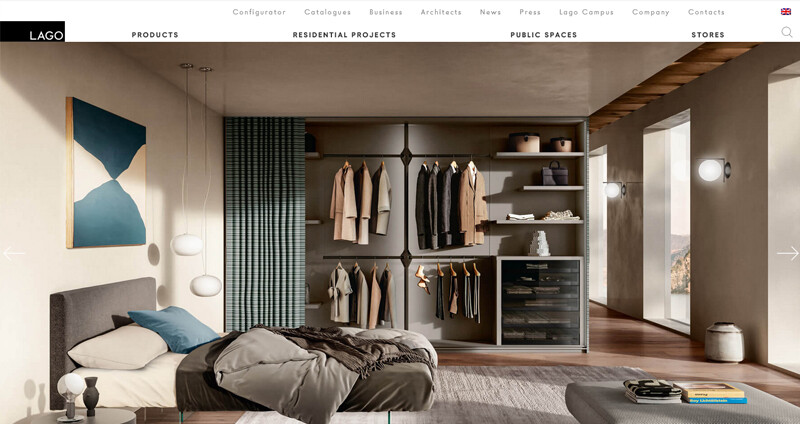 Introduction
Lago is a well-known name in the field of modern furniture design and offers a variety of beautiful and practical storage options. Lago has developed a reputation for their cutting-edge designs that blend aesthetics with utility, with a focus on producing elegant and adaptable wardrobes. Their wardrobes offer plenty of storage while improving the overall look and feel of your house. They are made to fit easily into contemporary living spaces. Let's see what Lago wardrobes have to offer in more detail.
Design and Customization
The outstanding design of Lago wardrobes is one of their most distinctive qualities. Each wardrobe is painstakingly made with attention to every last detail, displaying simple lines, modern finishes, and a minimalist style. Lago provides a variety of customization choices since they recognise the importance of personalization. You can select from a wide range of materials, finishes, hues, and arrangements to build a wardrobe that flawlessly harmonises with your current furnishings and reflects your personal taste. Lago offers a variety of finishes to suit every taste, whether you like a traditional wood look or a contemporary lacquered appearance. Beyond their attractive looks, Lago wardrobes are exceptional in terms of practicality and storage options. They are cleverly constructed to maximise space usage and offer effective solutions for storing your clothes, accessories, and other stuff. To make the most of every square inch of your wardrobe, Lago incorporates cutting-edge features including adjustable shelving, pull-out drawers, shoe racks, and hanging sections. Sliding doors and concealed compartments are also added for added functionality, making it possible to retrieve your items quickly without sacrificing style.
Lago wardrobes are quite adjustable and versatile and can be used in a variety of settings. Whether you live in a little flat or a large house, Lago has wardrobes in a range of sizes and layouts to match every space. Your wardrobe will expand with you and adapt to your changing demands over time thanks to its modular design, which lets you add or remove sections as needed. This flexibility is especially useful for people who frequently move or like to update their living environment without buying brand-new furniture.
Quality and Durability
Lago is well aware of the importance of quality and durability when it comes to furniture. Their clothing is made from premium fabrics that go through thorough testing to ensure durability and toughness. Lago is dedicated to producing strong, long-lasting goods, from the use of sustainable timbers to the fine engineering of hinges and fittings. When you purchase a Lago wardrobe, you are investing in a piece of furniture that will last for many years and offer you both usefulness and style.
Integration with Smart Home Technology
Lago has embraced the incorporation of smart home technologies into its wardrobes as technology develops. To improve the use and convenience of their wardrobes, they provide extra options including built-in illumination, integrated charging stations, and sensor-activated LED lighting. The seamless fusion of modern living and contemporary style with technology elevates the overall user experience and makes Lago wardrobes an intelligent choice for tech-savvy homes. The brand's dedication to producing great furniture that combines design, functionality, and adaptability is demonstrated by the Lago wardrobes. Lago has made a name for itself as a pioneer in the field of modern wardrobe design thanks to its gorgeous designs, adaptable alternatives, clever storage solutions, and emphasis on fine craftsmanship. Lago has a wide selection of wardrobes that are sure to wow, whether you're looking for a conversation piece for your bedroom or a useful storage option for your corridor. With Lago wardrobes, you can enhance your living area and enjoy the ideal fusion of aesthetics and practicality.