Hommés Studio Review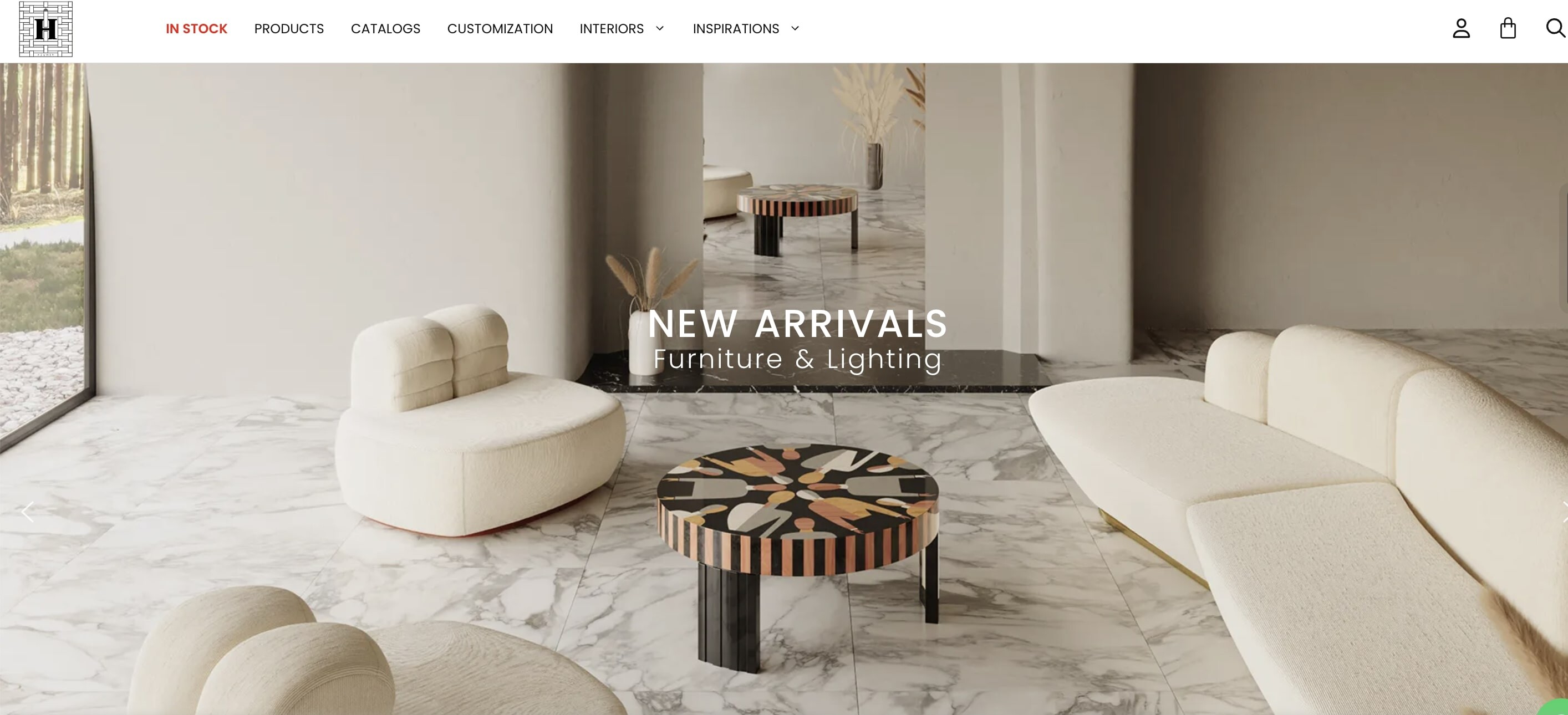 Hommés Studio: Discerning Tastes, Exquisite Design Introduction
Hommés Studio is a name that stands out when it comes to fine furniture and interior design because of its flawless craftsmanship and elegant aesthetics. Hommés Studio has established itself as a top brand in the sector with a wide selection of products that radiate class and flair. In-depth examination of Hommés Studio's many products, services, and general calibre is provided in this review, demonstrating why it is a top option for people looking to design opulent living spaces.
Product Selection
The extensive product offering from Hommés Studio includes rugs, lighting, furniture, and decorative accents. Each piece is carefully constructed and meticulously designed to achieve a pleasing balance between form and function. Customers can find pieces in the Hommés Studio collection that match their own likes and preferences thanks to the collection's support for diverse interior design trends.
Hommés Studio Furniture:
The furniture line by Hommés Studio is a convincing illustration of their dedication to superb design and craftsmanship. Every piece, from opulent sofas and chairs to tasteful dining tables and beds, demonstrates painstaking attention to detail and a concentration on making an amazing visual effect. The "Apex Sofa" is a prominent item in the furniture line by Hommés Studio. This piece has a modern silhouette, luxurious upholstery, and elegant elements like tufted cushions and brass accents. The Apex Sofa is the epitome of the ideal harmony between comfort and style, making it the centre of attention in any living space.
Hommés Studio Lighting:
The lighting collection from Hommés Studio features a wide variety of fixtures that give any place an air of sophistication and atmosphere. Their lighting designs range from spectacular chandeliers to cutting-edge table lamps, and they are both practical and beautiful.The "Pill Wall Lamp" is a unique item in the lighting lineup from Hommés Studio. This contemporary wall lamp has a geometric shape, clean lines, and a rich brass finish. The Pill Wall Lamp not only offers sufficient illumination but also enhances any room's overall design with a compelling ornamental feature.
Decorative Additions
The decorative accents from Hommés Studio are carefully chosen to provide the ideal finishing touches for any interior design concept. Each accessory, from mirrors and vases to sculptures and decorative trays, is made with care and accuracy. A noteworthy item is the "Marble Glimmer Tray." This magnificent item creates a chic and practical tray by fusing the elegance of marble with the sleekness of metal embellishments. The Marble Glimmer Tray offers a sense of elegance to any situation, whether it is being used for serving or as a decorative display.
Hommés Studio Rugs:
The rug line from Hommés Studio features a variety of fine carpets that offer both comfort and style. These rugs have elaborate patterns and are made using the finest materials, including wool and silk. The "Euphoria Rug" is a noteworthy item that best represents Hommés Studio's dedication to producing statement carpets. This rug has a stunning pattern that combines geometric designs with deep colours to instantly transform any room into an opulent retreat.
High standards and craftsmanship
The name Hommés Studio conjures images of superb craftsmanship and quality. Each piece goes through an exacting production process, with trained artisans handcrafting and scrutinising every last detail. Because Hommés Studio is committed to employing high-quality materials, its creations not only have a beautiful appearance but also last over time. Hommés Studio's dedication to quality is visible in every facet of their goods, from the solid wood frames utilised in their furniture to the best textiles and finishes. The meticulous attention to detail and expert craftsmanship produce pieces that are both aesthetically appealing and long-lasting.
Customers' needs:
Customer satisfaction is extremely important to Hommés Studio. With thorough product descriptions and high-resolution photographs, their website provides a seamless and user-friendly browsing experience, enabling users to gain a thorough grasp of each item. In order to ensure a straightforward and positive purchase experience, the website also clearly explains shipping, refunds, and warranties. Customers can get help from the company's skilled, helpful, and quickly available customer care experts with any questions or problems. Hommés Studio's focus to attending to client needs and offering prompt assistance demonstrates their commitment to customer happiness.
My Final Conclusion:
In conclusion, Hommés Studio is a renowned name in the luxury furniture and interior design sectors, offering a wide selection of goods that exude sophistication, elegance, and unsurpassed quality. Hommés Studio's dedication to outstanding design and craftsmanship is evident in every one of their gorgeous furniture pieces, stunning lighting fixtures, decorative accents, and rugs. Hommés Studio guarantees that customers may find items that not only enrich their living spaces but also show their sophisticated taste thanks to a vast variety that caters to varied tastes. Hommés Studio stands as a top option for anyone looking to design a really opulent and aesthetically beautiful house because to their outstanding customer service.