Gallotti & Radice Review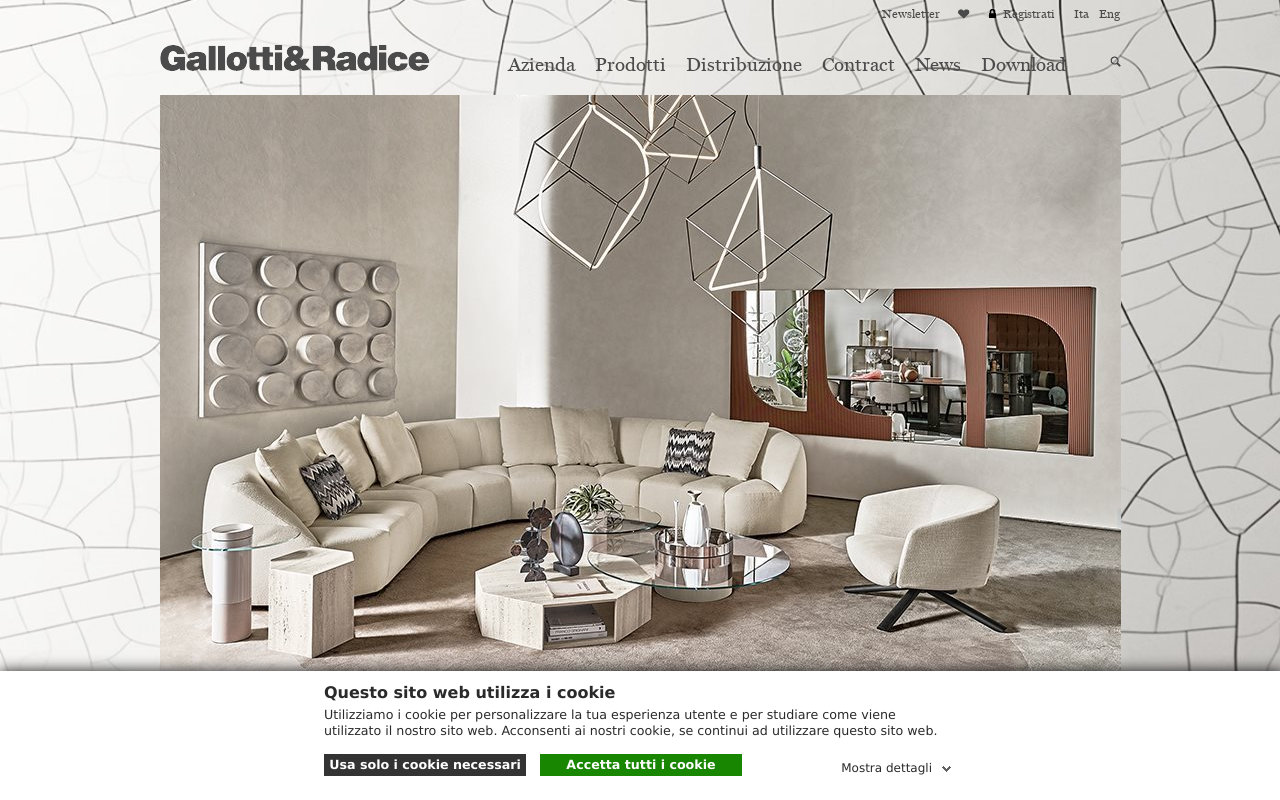 Introduction into Gallotti & Radice
The prestigious Italian company Gallotti & Radice has led the furniture and design sectors for more than 60 years. The brand has made a name for itself as a global leader in the production of opulent and elegant furniture pieces and accessories thanks to its unwavering dedication to elegance, innovation, and top-notch craftsmanship. We shall examine the substance of Gallotti & Radice in this evaluation, as well as their outstanding services and distinctive qualities that set them apart.
The ideology of Gallotti & Radice is based on a strong respect for superior artistic achievement. Each design is thoughtfully created to combine practicality with aesthetic appeal, creating furniture that is not only aesthetically appealing but also incredibly useful. Gallotti & Radice offers a wide variety of styles to suit different tastes and preferences, from sleek and contemporary to timeless and classic. This business has something to satisfy every discriminating person, whether they are outfitting a modern living area or looking to add a little richness to a traditional environment.
The flawless attention to detail is one of what sets Gallotti & Radice's designs apart. Each piece goes through a painstaking fabrication process carried out by trained artisans who value accuracy and elegance. The brand's dedication to excellence is clear in the materials chosen, which are meticulously chosen for their sturdiness and opulent appeal. Gallotti & Radice uses only the best materials, from exquisite woods and metals to opulent textiles and leathers, to ensure that their goods last the test of time.
The extraordinary selection of lighting fixtures in Gallotti & Radice's catalogue is a standout feature. The company produces magnificent focal points for any environment by skillfully fusing creative expression with practical illumination. A touch of magic and sophistication is added to any space by Gallotti & Radice's lighting designs, whether it's a gorgeous chandelier, a sophisticated floor lamp, or a distinctive table lamp. Their lighting fixtures carefully strike a balance between design and function to produce a cosy and welcoming atmosphere that elevates ordinary areas to spectacular settings.
In addition to their selection of lights, Gallotti & Radice also has a wide selection of furniture items that exude sophisticated luxury. Each design, from lavish sofas and armchairs to beautiful consoles and dining tables, oozes timelessness and flawless craftsmanship. The furniture collection mixes modern designs and clean lines with excellent details and finishes to create items that are both strikingly beautiful and incredibly comfortable. Additionally, Gallotti & Radice provides clients with customised alternatives so they may tailor their decisions to match their own tastes and preferences. Beyond furniture and lighting, Gallotti & Radice offers a carefully curated assortment of accessories that make every interior design project come together perfectly. Their accessories complement their furniture selections, enabling a harmonic and unified appearance. They range from decorative mirrors and trendy vases to artistic sculptures and sophisticated tabletop items. Each accessory is painstakingly made, with a focus on both quality and aesthetic integrity, making them the perfect option for individuals looking to enhance their home with distinctive and alluring touches.
In conclusion, the furniture and design company Gallotti & Radice embodies the pinnacle of sophistication and inventiveness. This Italian company has established a strong reputation as a leading authority in the sector because to its dedication to superb craftsmanship, meticulous attention to detail, and wide choice of styles. Gallotti & Radice offers a wide range of options to make any area into a haven of sophistication and style, whether you're looking for lighting fixtures that mesmerise, furniture pieces that redefine luxury, or accessories that lend a touch of refinement. Recall that the review is entirely fictitious and is based on the prompt. The website itself may differ from what is offered there.