Steinway Review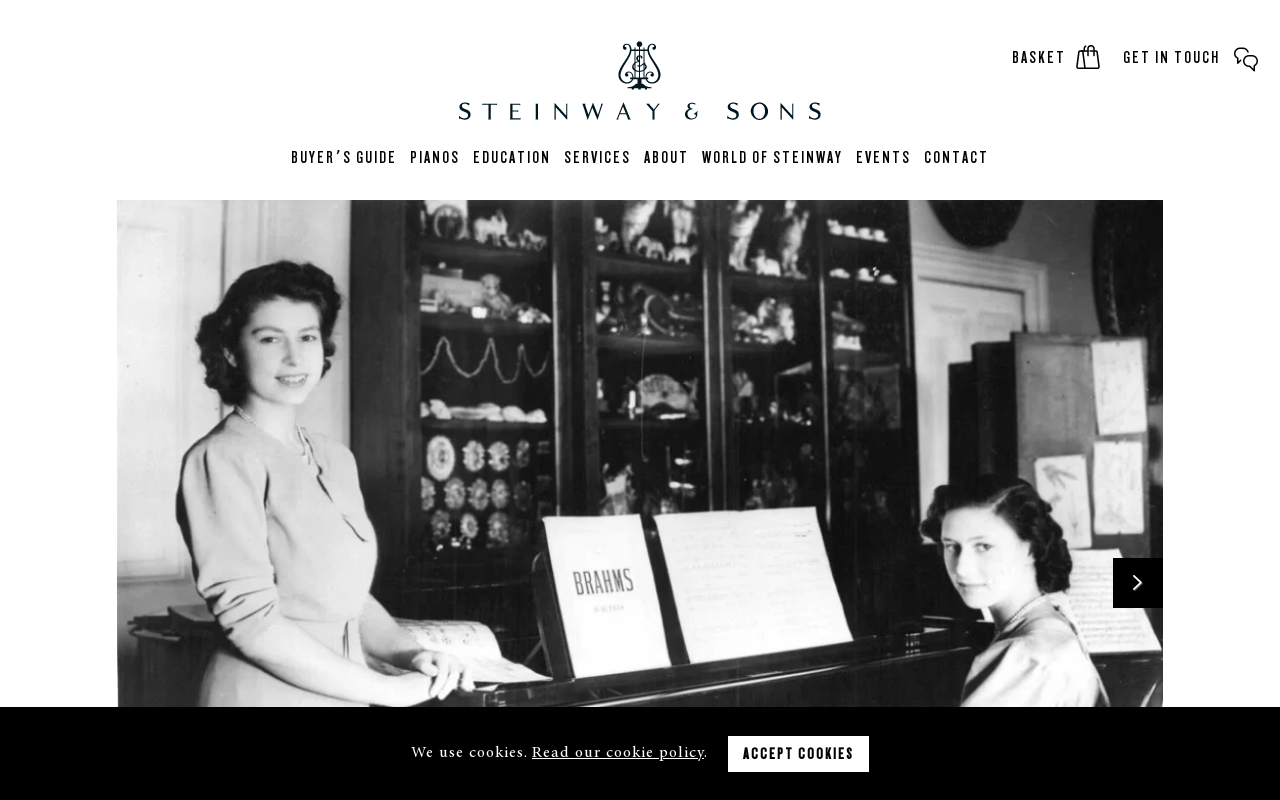 Introduction
In the realm of pianos, the name Steinway & Sons is synonymous with excellence, accuracy, and creative perfection. Since its founding in 1853, Steinway & Sons has been known for producing only the best instruments, which have graced the stages of some of the world's most famous music halls and private households. This article explores the history, artistry, and product lines of Steinway & Sons, illuminating why they are regarded as the industry's pinnacle.
Tradition and craftsmanship
At the core of Steinway & Sons is a dedication to superb craftsmanship and minute attention to detail. Each Steinway piano is individually handmade using both age-old methods and modern technologies to maintain the legacy of the company. The brand's pianos are favoured by pianists and artists across all genres because of their outstanding tone range, responsiveness, and longevity.
Steinway Pianos Unparalleled Variety
Each grand and upright piano from Steinway & Sons has been painstakingly conceived and constructed to provide an unmatched musical experience. The grand pianos, which come in a range of sizes, can be customised to meet the needs of musicians of all levels, from experts to budding artists. The main instrument of the company, the Steinway Model D, sometimes known as the "Concert Grand," has established itself as an icon on stages all over the world. Many renowned pianists choose it because of its strong, resonant sound and superb touch. The Steinway & Sons upright pianos exhibit the same calibre of craftsmanship and sonic brilliance as their grand equivalents but in a more portable design. For individuals who want the renowned Steinway sound in a smaller setting, such as practise rooms, recording studios or private homes, these instruments are ideal.
The Art of Reproducing Live Performances by Steinway Spirio
The Steinway Spirio, a ground-breaking invention from Steinway & Sons, is available in addition to their acoustic pianos. A high-resolution player piano device called the Spirio enables astonishingly accurate recreations of live performances. The Spirio's cutting-edge technology captures the subtlety and expressiveness of master pianists' performances, giving players and listeners an immersive musical experience. Users can experience spectacular performances in the convenience of their own homes thanks to the Spirio's wide repertoire of performances by well-known musicians. The Spirio is a great tool for pianists, educators, and music aficionados thanks to the capability to record and share one's own performances.
Support and Service
Steinway & Sons is aware of the value of providing lifelong support for its products. Their dedication to client pleasure goes beyond the point of sale, with a worldwide network of certified dealers and technicians offering upkeep, fixes, and professional guidance. This dedication guarantees that Steinway owners receive the best service possible for their instruments for the duration of their ownership.
Legacy and Endorsements
Countless renowned pianists, composers, and institutions have placed their trust and support in the Steinway name. Famous musicians who favour Steinway pianos include Lang Lang, Martha Argerich, and Vladimir Horowitz, demonstrating the brand's exceptional performance and build quality. Prestigious musical venues including Carnegie Hall, Royal Albert Hall, and Vienna's Musikverein all like Steinway & Sons pianos. This wide-ranging support from prestigious institutions and artists enhances Steinway & Sons' standing as the industry leader and strengthens their dedication to excellence. As a result, Steinway & Sons continues to represent the pinnacle of piano artistry and musical quality. They have continually developed instruments that have set the bar for the whole industry with over 150 years of invention and heritage. With their recognisable grand pianos and ground-breaking Spirio technology, Steinway & Sons continues to be the brand of choice for discerning performers, teachers, and piano fans throughout the world. You need go no further than Steinway & Sons if you're looking for an instrument that perfectly blends creativity and technology.