Boganyi Review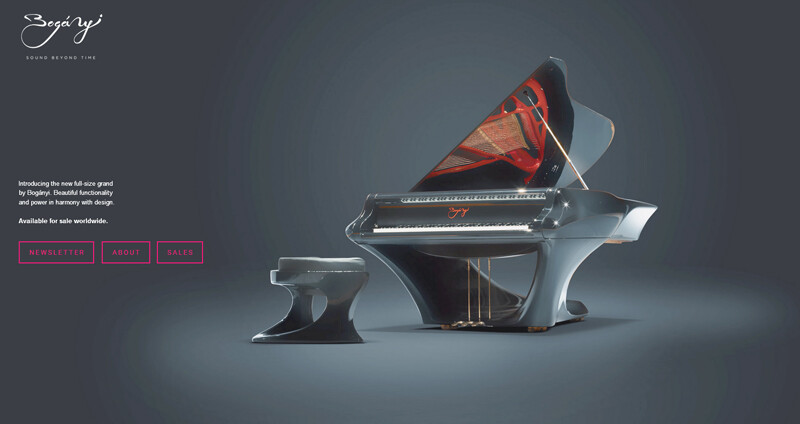 Introduction
Boganyi Piano is a company that challenges conventional design and craftsmanship, making it unique in the piano industry. With their ground-breaking method of building pianos, Boganyi has established a reputation for producing instruments that are not only breathtakingly gorgeous to look at but also generate an extraordinary sound quality. We will explore the distinctive qualities, artistry, and performance of these ground-breaking instruments as we delve into the world of Boganyi Piano in this professional assessment.
Creative Design
One of the distinguishing characteristics of Boganyi Pianos is their creative design. These pianos, which were designed by renowned Hungarian musician and engineer Gergely Boganyi, go against the traditional instruments' usual form and construction. To maximise each piano's sound projection, tonal clarity, and sustain, Boganyi's design uses cutting-edge materials and sophisticated technical methods.
Materials and craftsmanship
Only the best materials are used in the painstaking construction of Boganyi pianos. Carbon fibre, a strong and lightweight material that improves overall resonance and projection, is used to build the piano's exterior casing. Greater structural stability made possible by the use of carbon fibre guarantees that the piano will remain in tune even when exposed to a variety of environmental factors. A Boganyi piano has similarly amazing internal parts. Each piano has a cutting-edge soundboard that was meticulously chosen for its acoustic qualities from a limited supply of European spruce. Individually hand-wound strings with an inventive copper winding technique produce a full-bodied, expressive sound. For musicians of all skill levels, playing on the keys is a smooth experience because to their precision construction and faultless response to touch.
Boganyi Pianos are known for their remarkable sound quality, which truly sets them apart despite their impressive appearance and craftsmanship. A rich, nuanced, and colourful tone palette is produced by fusing cutting-edge design features with premium materials. All registers of the pianos produce a sound that is evenly distributed and has exceptional clarity and endurance. The Boganyi Piano offers a musical experience that is unmatched, whether performing delicate classical works or dynamic jazz improvisations. Boganyi Pianos are made to perform and play well, meeting the needs of both amateurs and professionals. Musicians may convey their musical ideas with accuracy and ease thanks to the instruments' exceptional level of control and responsiveness. A comfortable playing experience and fine articulation are made possible by the keys' consistent touch and balance. Even the most minute details may be heard in enormous concert venues because to the creative design's improved sound projection.
Playing a Boganyi Piano is a Spectacular Experience
Playing a Boganyi Piano is a Spectacular Experience. The cutting-edge design results in a visually attractive instrument that enthrals players and viewers alike. A real work of art, the piano has streamlined shapes, graceful curves, and eye-catching finishes. Every part of the instrument, from the flawlessly weighted keys to the smooth carbon fibre case finish, demonstrates the skill and attention to detail that went into its creation. In addition to being a musical investment, owning and playing a Boganyi piano is a statement of fashion and originality. Boganyi Piano is a company that is revolutionising the industry of piano design and craftsmanship. They have produced instruments with their cutting-edge methodology that not only look great but also have outstanding performance and sound quality. Pianos are both musical instruments and works of art because to the use of cutting-edge materials, precise construction, and attention to detail. Whether you are a skilled professional or a fervent fan, a Boganyi Piano will unquestionably take your musical journey to new heights.
To sum up, Boganyi Piano is a company that pushes the limits of what a piano is capable of. Their instruments are the epitome of the ideal synthesis between cutting-edge design and superb sound quality. Boganyi Piano has distinguished itself in the world of musical instruments by attentively crafting and building each piano to the highest standards. Discover the wonderful world of Boganyi Piano and take in the beautiful union of invention and creativity.