Fazioli Review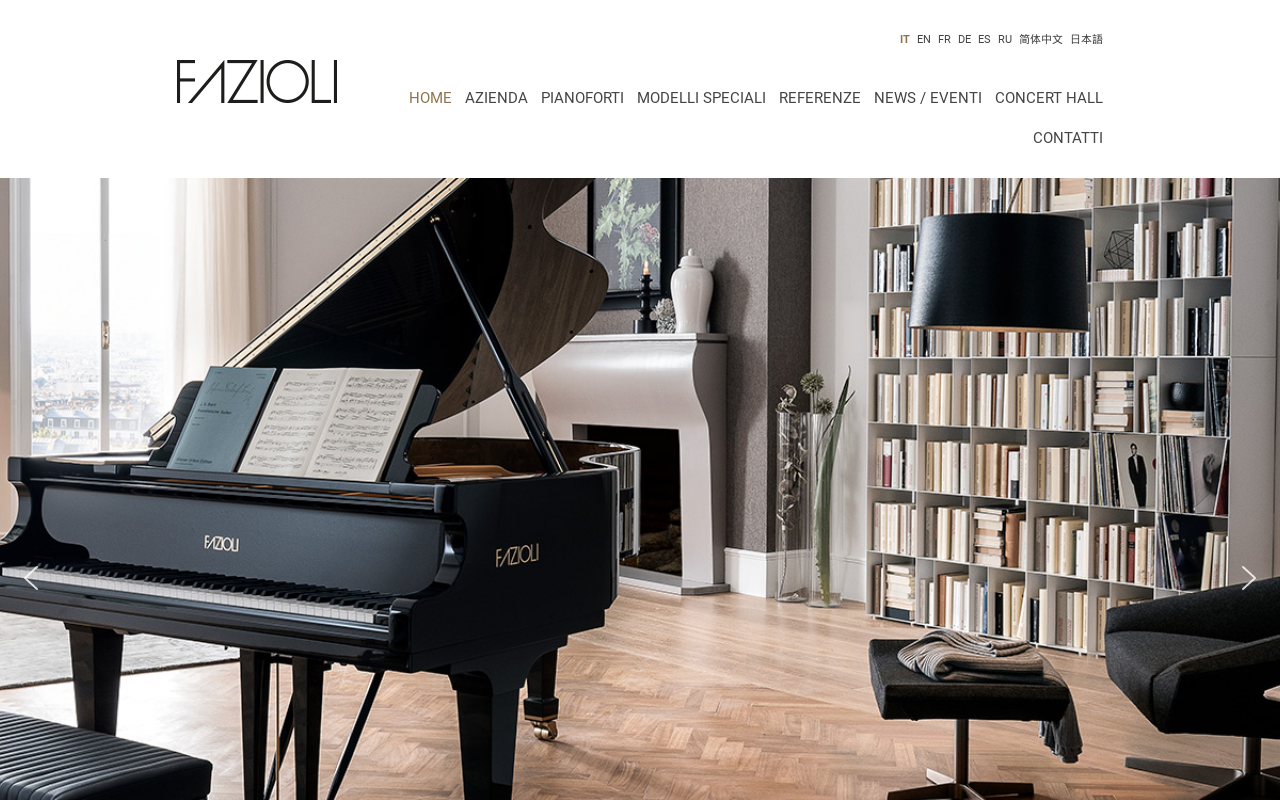 Introduction
Fazioli has made a name for itself as a sign of refinement, accuracy, and unmatched craftsmanship in the piano industry. One notable model that personifies the company's dedication to perfection is the Fazioli M. Liminal 2. The M. Liminal 2 is a real masterpiece that exemplifies the peak of piano manufacturing with its elegant design, superb sound quality, and cutting-edge functionality.
Beautiful Design
The Fazioli M. Liminal 2 piano captures your attention right away. Its painstaking attention to detail and quest of perfection are evident in every area of its design. The use of high-end materials, such as select woods and hand-polished finishes, complements the sleek and simple design. The piano is a wonderful addition to any room thanks to its graceful design and simple lines, which emanate a feeling of timeless elegance.
Outstanding Sound Quality
The Fazioli M. Liminal 2's audio output is nothing short of stunning. This model continues Fazioli's tradition of dedication to sonic perfection. Each key provides a full-bodied, expressive tone that is rich and resonant. The impressive dynamic range of the instrument enables subtle playing ranging from delicate pianissimos to forceful fortissimos. Both private solo performances and large-scale concerts benefit from the sound's clarity and purity.
Innovative innovations
The Fazioli M. Liminal 2 piano has a number of cutting-edge innovations that improve playing. A standout feature is the soundboard's adjustability, which enables pianists to tailor the instrument's tonal qualities to their personal preferences. This degree of personalization demonstrates Fazioli's dedication to provide pianists a highly customised musical instrument. A sophisticated action mechanism that guarantees perfect control and responsiveness is also included with the M. Liminal 2, allowing musicians to completely express their artistic vision.
Craftsmanship and Attention to Detail
A Fazioli piano is made with genuinely amazing craftsmanship. Each instrument is painstakingly handcrafted by skilled artisans, who guarantee the highest standard of quality throughout the whole production process. Every element is given the highest care and attention, from the choice of the best materials to the precise woodworking and finishing procedures. The end product is a piano that not only sounds incredible but also bears witness to the craftsmanship and commitment of its creators. Possessing a Fazioli M. Liminal 2 piano is an indication of rarity and prestige. Fazioli pianos are uniquely numbered and manufactured in small batches, greatly enhancing their value and rarity. Beyond the piano itself, the company is dedicated to exclusivity by providing individualised service and assistance to make every customer's experience exceptional. As soon as you purchase a Fazioli piano, you join a select group of people who value the highest level of piano craftsmanship.
The Fazioli M. Liminal 2 piano is proof of Fazioli's unyielding dedication to perfection. This piano is the pinnacle of musical artistry, from its stunning design and excellent sound quality to its cutting-edge features and painstaking construction. The Fazioli M. Liminal 2 is an option that will outperform all expectations, whether you are a professional pianist looking for an instrument that can transmit the depths of your emotions or a passionate enthusiast looking for an amazing addition to your house. This piano is destined to be cherished for many years to come thanks to its unmatched beauty and sound.