Edelweiss Pianos Review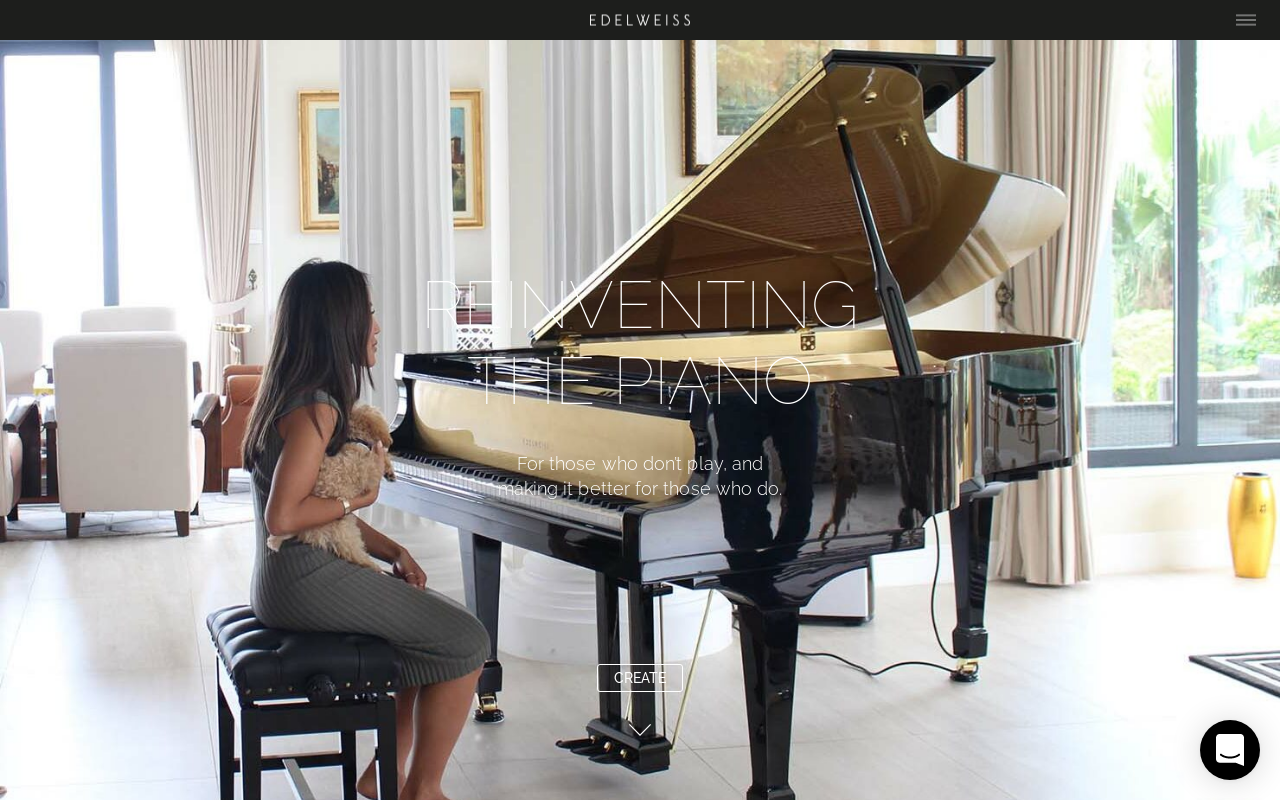 Introduction
A classic representation of style, refinement, and artistic expression in the world of musical instruments is the piano. Among the several piano manufacturers, Edelweiss Pianos stands out as a name that appeals to musicians and aficionados alike. Edelweiss Pianos has become a pioneer in the piano industry by constantly creating instruments of great quality and beauty. The company has a strong legacy steeped in craftsmanship and a dedication to innovation.
Construction and custom
Deep respect for tradition and a commitment to preserving the age-old art of piano building are at the heart of Edelweiss Pianos' philosophy. Every piano produced by Edelweiss is painstakingly created by craftsmen with an unrelenting passion for what they do. The company's workshop is tucked away in the gorgeous English countryside and acts as a haven for the preservation and adoration of piano building artistry.
Each piano produced by Edelweiss Pianos is given the utmost care, resulting in an air of classic beauty. Every component of an Edelweiss piano exhibits the company's unwavering dedication to perfection, from the use of the best materials to the detailed woodwork and delicate finishing. The end product is a piece of music that not only creates enthralling melodies but also acts as a visually gorgeous centre piece in any environment.
Technologies that are innovative
Despite its strong commitment to history, Edelweiss Pianos also values innovation and the possibilities that come with cutting-edge technology. A harmonic fusion of tradition and modernity can be found in Edelweiss pianos, which skillfully combine the craftsmanship of the past with cutting-edge innovations. The incorporation of the cutting-edge self-playing system is one of Edelweiss Pianos' most ground-breaking accomplishments. With the use of this technology, a piano may play itself, mimicking the feel and expression of a talented musician. The self-playing system opens up new avenues for musical research and makes the piano available to both amateurs and professionals. It has a large library of pre-programmed tunes and the capacity to record and compose music. Additionally, Edelweiss Pianos has added cutting-edge design features into their instruments, establishing a balance between traditional beauty and modern flair. The manufacturer provides a wide selection of piano models, each of which is specially created to suit a range of musical preferences and interior design aesthetics. Edelweiss Pianos offers solutions to fit any preference, from elegant, minimalist grand pianos to elaborate, vintage-inspired uprights.
The Best Musical Experience Ever
The unparalleled musical experience Edelweiss Pianos provides is what really distinguishes them. To create a playing experience that is both engaging and inspirational, the exquisite craftsmanship and modern technology work in perfect harmony. The sensitively tuned action and responsiveness of the keys enable nuanced expression and dynamic control, enabling musicians to express their feelings through each note. The resonant, rich sounds generated by an Edelweiss piano engulf the listener, inspiring a variety of feelings and resulting in a wonderfully immersive musical experience. The instrument's exceptional sound quality is a testament to the brand's dedication to perfection whether it is played by hand or through the self-playing technology.
Along with their acoustic pianos, Edelweiss now carries a selection of digital pianos that have outstanding sound quality and adaptability. By combining modern conveniences with the classic piano playing experience, these instruments offer pianists the best of both worlds.
Conclusion
The success of Edelweiss Pianos is evidence of the unwavering pursuit of innovation and the enduring history of piano workmanship. The company keeps pushing the limits of what is possible in piano manufacturing by remaining true to history while remaining open to technical improvements. Edelweiss Pianos makes sure that musicians of all skill levels can enjoy the joy and beauty of playing the piano by providing expertly handcrafted acoustic pianos, cutting-edge self-playing systems, and digital options.