Blüthner Supreme Review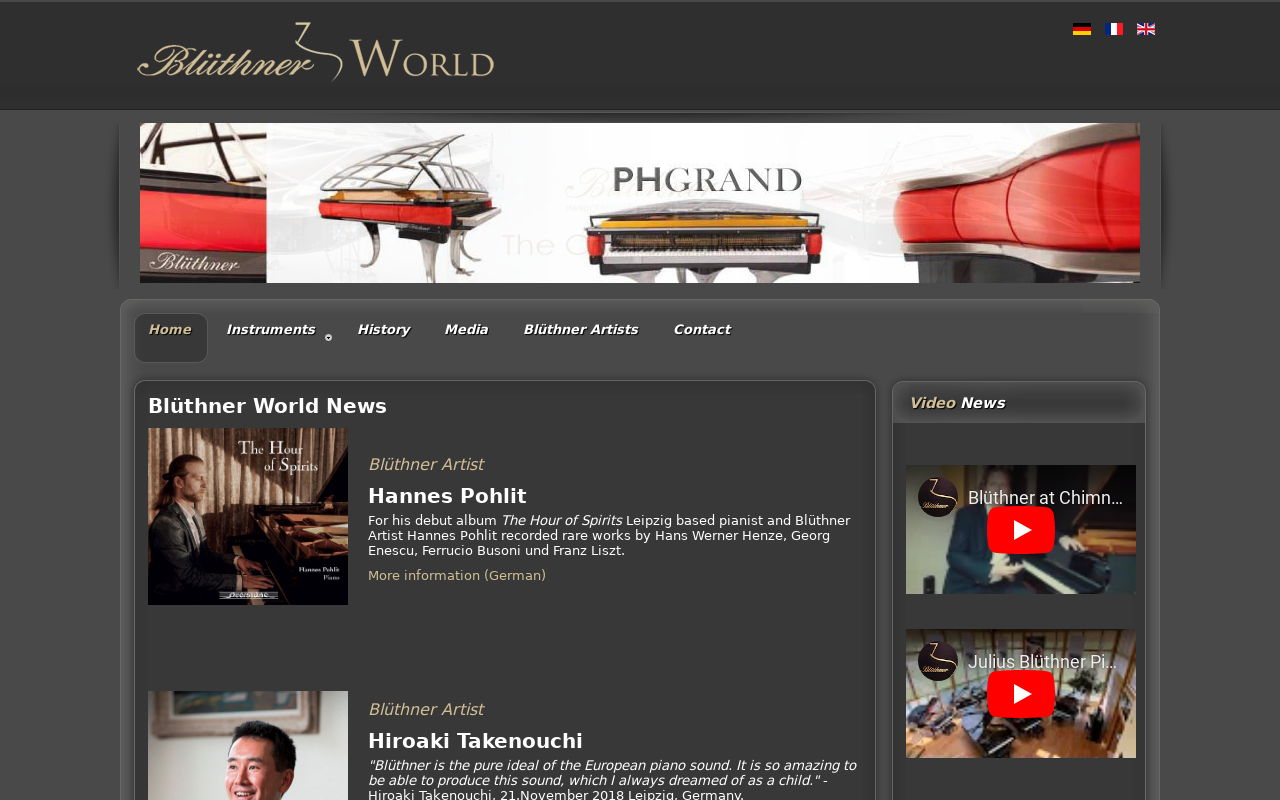 Introduction
The pinnacle of excellence when it comes to expensive pianos is Bluethner World. The brand has established itself as one of the most prominent and revered names in the piano manufacturing industry with a long history spanning more than 185 years. Pianos made by Bluethner are renowned for their superb engineering, unmatched tonal quality, and elegant aesthetics. One can discover a variety of these extraordinary musical instruments at Bluethner World, the company's official website, each of which offers a special fusion of heritage, innovation, and unmatched creativity.
Artisanship and Tradition
Pianos made by Bluethner are known for their careful design and attention to detail. Master craftsmen methodically handcraft each piano in the Leipzig, Germany, Bluethner workshops. Because of the company's long-standing dedication to sustaining traditional methods, each piano is a masterpiece that was crafted with care and accuracy. The materials used in the construction of Bluethner pianos, which include premium woods, felt, and metals, are meticulously chosen to produce instruments with outstanding tone and enduring quality.
Experiencing Bluethner
Bluethner pianos provide an amazing musical experience that enthrals musicians and audiences alike. These instruments have absolutely wonderful tone qualities. Bluethner pianos offer a rich and expressive sound that enables performers to fully express their craft. This sound is produced by the piano's warm, resonant bottom notes and sparkling purity of the treble. Bluethner pianos are highly sought after by pianists of all skill levels, from aspiring beginners to virtuosos, due to the depth and nuance of the tonal palette. In order to improve the piano-playing experience, Bluethner also welcomes technical innovations. Select variants of the brand's cutting-edge TwinTone technology, which enables pianists to fluidly switch between an acoustic and digital sound source, increase the instrument's adaptability and potential. By fusing tradition and innovation, Bluethner pianos are not only timeless but also flexible enough to meet the changing demands of musicians in the present period.
Product Selection
With a variety of luxury pianos available, Bluethner World can satisfy all tastes and needs. Each piano, whether a grand piano or an upright, is meticulously and precisely designed. The Bluethner Grand Pianos, which come in various sizes, are the height of musical achievement. These magnificent instruments have a dominating appearance and offer performance that is unmatched. Contrarily, the Bluethner Upright Pianos provide a more manageable but no less stunning alternative, ideal for those looking for exceptional sound quality in a more compact form. Limited edition pianos are another product line offered by Bluethner World, demonstrating the company's dedication to promoting artistic expression. These one-of-a-kind works of art combine dazzling aesthetics with unmatched craftsmanship, making them extremely sought-after among collectors and experts on fine instruments. In order to ensure that the musical experience with a Bluethner piano is loved for generations, Bluethner additionally offers a variety of accessories and services to assist piano owners, including piano care products, tuning services, and restoration choices.
Design and Aesthetics
Bluethner pianos are known for both their beautiful appearance and outstanding tone. The company's dedication to classic design is visible in each instrument they create. The Bluethner pianos are truly works of art, from the graceful curves and painstakingly carved details to the choice of opulent coatings. Bluethner offers a variety of finishes to suit different tastes and interior design aesthetics, whether it's the timeless charm of polished ebony or the modern elegance of designer veneers.
The legacy of Bluethner
Bluethner has been trusted to build pianos for world-famous musicians, concert halls, and music lovers for more than 150 years. Collaborations with renowned artists like Brahms, Tchaikovsky, and Rachmaninoff are part of the brand's history, and they all praised Bluethner pianos for their extraordinary quality and artistry. This illustrious history is proof of the brand's unwavering commitment to creating instruments of unrivalled quality and improving the musical experience for everyone who uses them.
Conclusion
Bluethner World serves as a point of entry into the alluring world of fine pianos. Bluethner pianos continue to captivate and invigorate performers all over the world thanks to their illustrious history, flawless craftsmanship, and dedication to excellent sound and design. The exceptional instruments provided by Bluethner World are certain to take your musical endeavours to new heights, regardless of whether you are a seasoned pianist, a fervent music enthusiast, or an aspiring artist. Enter the enchanted realm of Bluethner to discover a symphony of high-end pianos where tradition and innovation coexist.